Holiday Style Extras That Make All The Difference
December 15, 2018
The best holiday style is all in the details. From a well-placed watch to a shimmering bag or unexpected print, the little things come together to make your outfit great. Whether you're dressing up for parties or keeping it low-key for errands, you can always inject a little seasonal spirit with thoughtful pieces that make all the difference.
In partnership with Fossil, we're styling four looks for different places you might be headed on your holiday. Featuring outfit-making accessories in every look, like the Gen 4 Smartwatch and Hybrid Smartwatch, these are the holiday style extras to keep an eye on this season.
The Tree Lot Look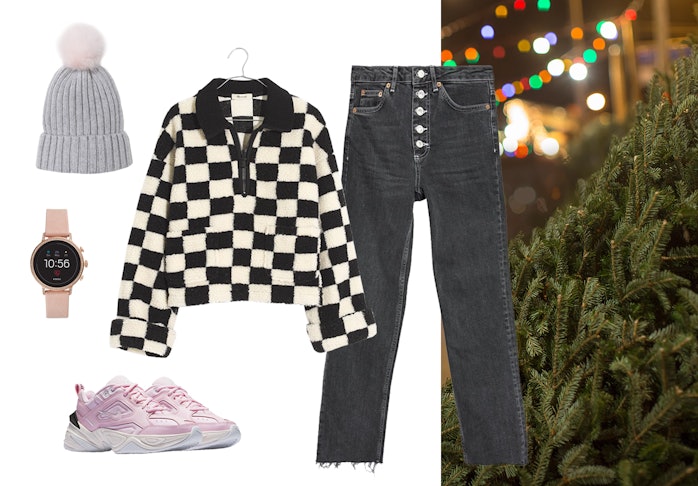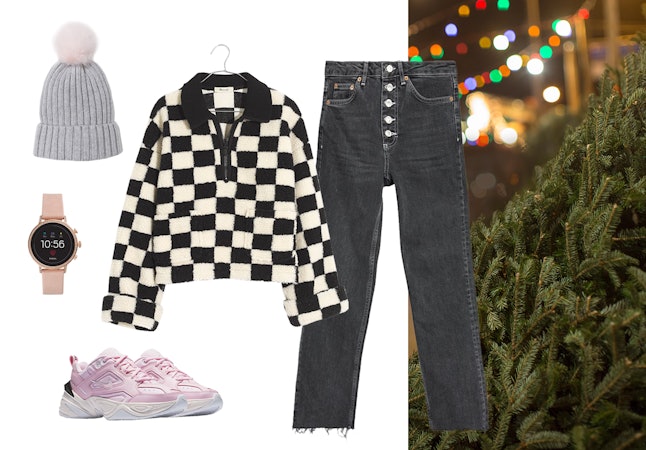 Heading into the great outdoors for the annual holiday errand? Outfit yourself for success with a step-counting smart watch (plenty of rows of trees to run though, after all) and super-snuggly beanie to keep the cold out. A trendy checkered pullover gets cozy in holiday-ready sherpa, while classic button-fly jeans and pink sneaks add the on-trend details.
Fossil Gen 4 Smartwatch, fossil.com; Pullover, madewell.com; Sneaker, nordstrom.com; Jeans, topshop.com; Beanie, hm.com.
The Big Fam Dinner Look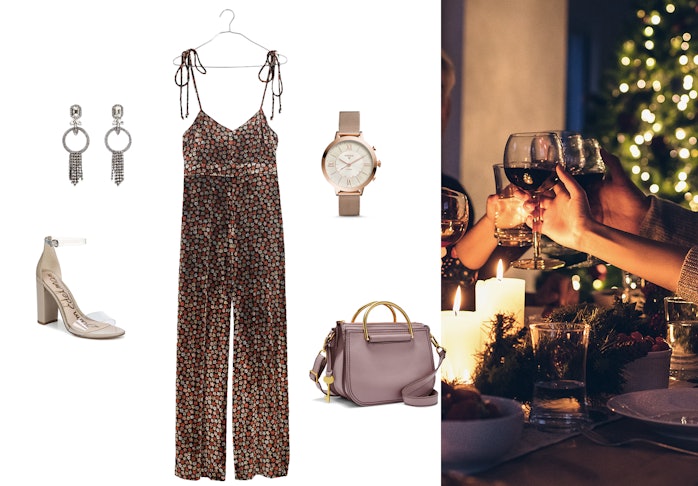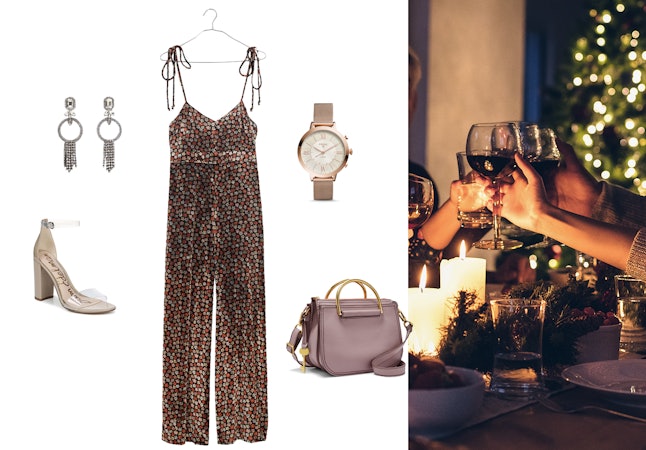 Toast another year with the family in a festive sparkly smartwatch (whose subtle messaging system will help you check in with friends periodically) and mini satchel. See-through strap sandals and a chic tomboy-esque jumpsuit will make your holiday style easy and elegant all at once.
Fossil Hybrid Smartwatch, fossil.com; Jumpsuit, madewell.com; Shoe, nordstrom.com; Bag, fossil.com; Earrings, zara.com.
The Party Prep Look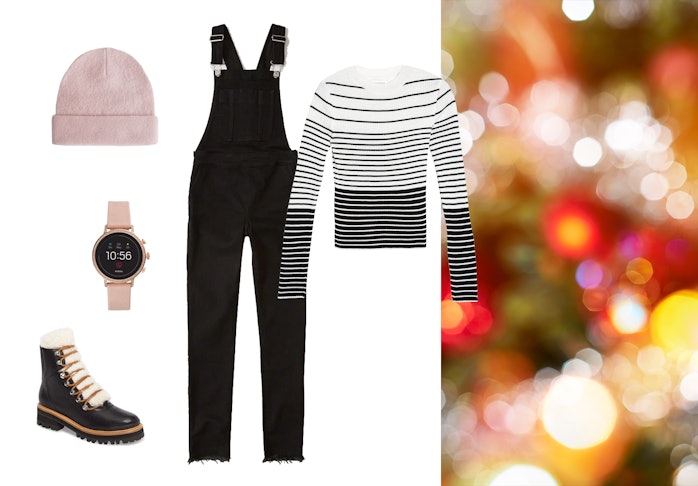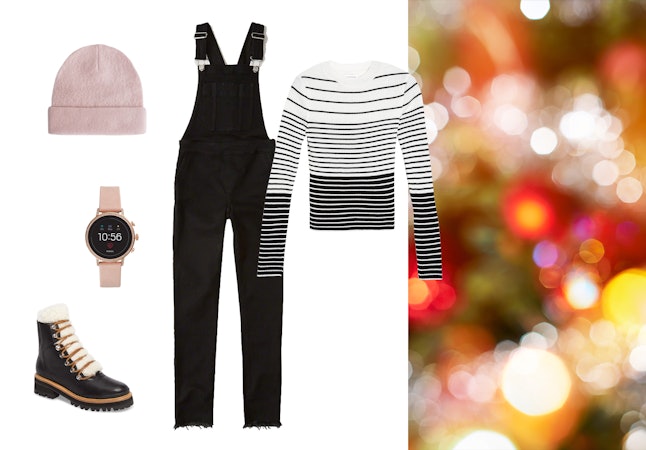 Your house needs to be party-ready in T-3 hours, which means you better get moving. Get your cardio in as you decorate every available surface, and use your Gen 4 smartwatch to monitor your progress. Throw on sleek overalls and shearling lace-up boots for an effortlessly cool edge.
Fossil Gen 4 Smartwatch, fossil.com; Boot, nordstrom.com; Overalls, abercrombie.com; Top, topshop.com; Hat, stories.com.
The BFF House Party Look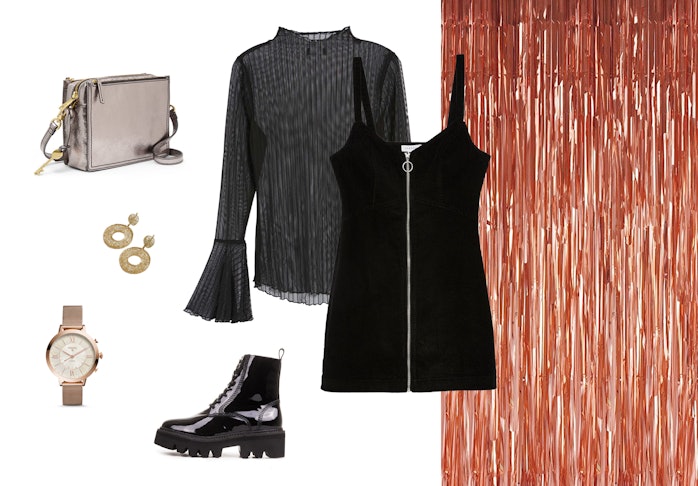 Your best BFF's big shindig brings together friends old and new, so you want a low-key look that's still completely show-stealing. Start with a twinkly rose gold smartwatch, then coordinate the glimmer with glitter earrings. A retro-inspired layered look is maximum style for minimal effort, and a metallic crossbody bag keeps the festivity in the outfit.
Fossil Hybrid Smartwatch, fossil.com; Earrings, madewell.com; Dress, topshop.com; Top, madewell.com; Bag, fossil.com; Boots, jeffreycampbellshoes.com.
This post is sponsored by Fossil.
Source: Read Full Article