Daphne Oz's Thoughtful Holiday Gift-Giving Strategy Is Putting Us All To Shame
December 6, 2018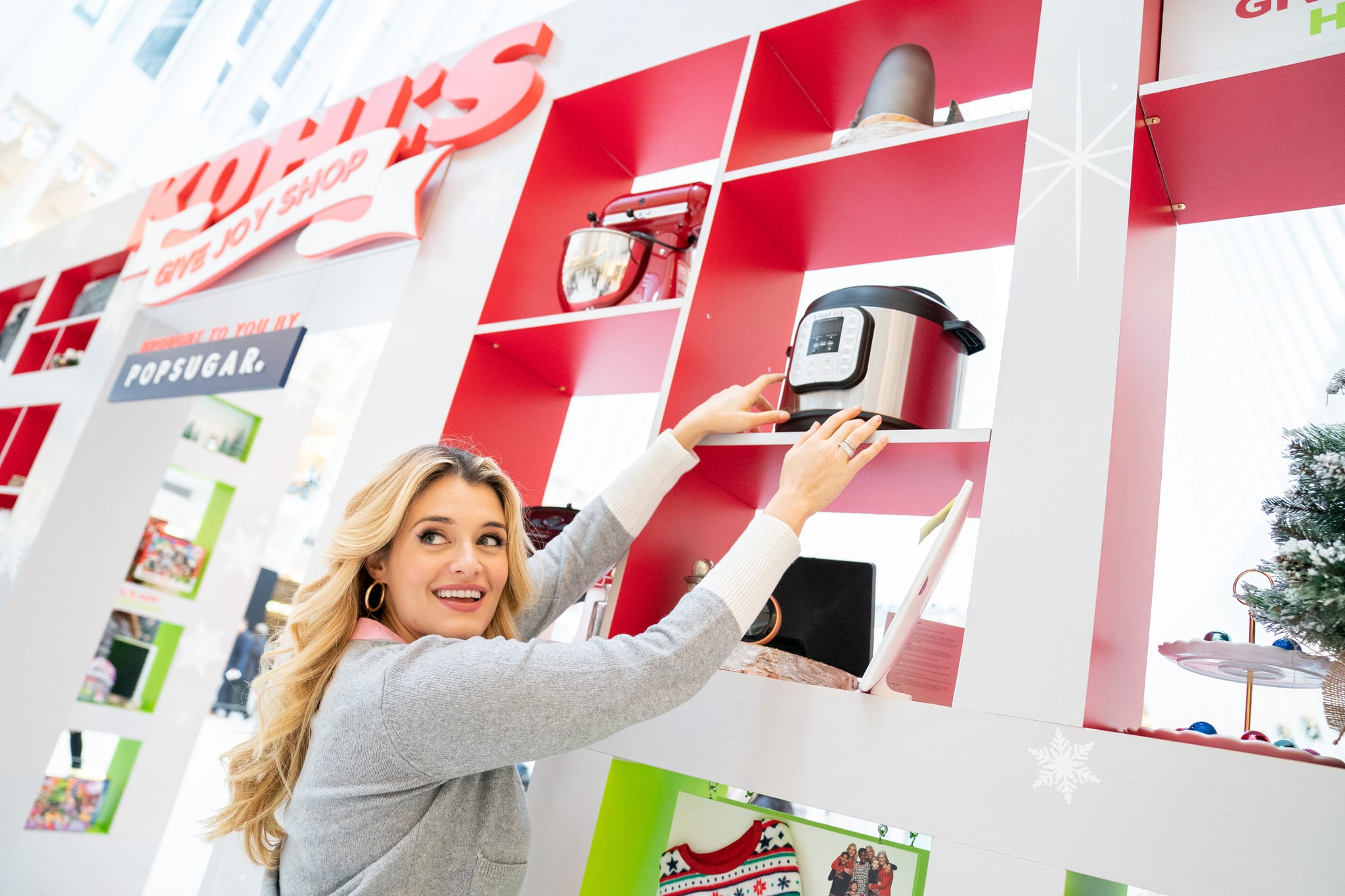 Question. Does anyone actually enjoy holiday shopping? Personally, I find the whole ordeal stressful and intimidating. Finding the perfect balance between thoughtful and useful is not one of my strong suits. Can't I just get everyone a Snuggie and call it a day?! Well, according to The Chew co-host Daphne Oz, holiday gifting should be a touch frivolous. Oz was hosting the Kohl's Give Joy Shop in NYC when she explained her thought process. "You shouldn't buy people things that they can buy for themselves," she says. "Buy them the thing they will never get themselves because it's so crazy, or out there, or useless. I'm a fan of useless but beautiful things." We asked Oz to share more of here holiday gift-giving strategy and she laid out a few helpful tips below.
Holiday Shopping Should Be a Year-Long Thing
Oz recommends always keeping your friends and family in mind during your travels. A gift that you brought back from your journey early in the year is one way to show how ridiculously thoughtful you are. "It means you remembered them during a time other than December," she says. "That feels so personal." Oz's go-to? Textiles from Turkey! "My father's family lives in Turkey. So, when I ever I go there, I go to the bazaar and I get a beautiful, fun silk shawl pashmina type of thing, or fun Iznik which are painted tiles and vases there." Stay a bit closer to home? She has tips for you, too.
Gift What You Love
According to Oz, it's never good to assume you know someone else's taste. Instead, she recommends personalizing something you love, turning it into a gift they will cherish. "Last year I was super into gems and crystals, so I shared those with my sisters," she explains. "I also gave them a makeup bag filled with my favorite go-tos. My mascara, my favorite eyeshadow, my favorite lipstick. And I personalized each product for their skintone and eye coloring."
No Need to Over-Think It
Since the Kohl's Give Joy Shop was stocked with dozens of top selling product to purchase on site, Oz was able to spot a few gifts for those stragglers on her list. "An Instant Pot is a serious game changer for any foodies or wannabe foodies on your list. This is a steamer. It's a brazer. It's a baster. It's all-in-one," she says. "I also just love that it takes up limited space. People live in small spaces, they don't want a ton of appliances." That's the best part of the Kohl's pop-up shop. Basically anything you see is going to be a guaranteed hit.
Don't Forget About Yourself
After all that shopping, it's only fair to treat yourself! Oz couldn't wait to hop in the larger-than-life snow globe that was set up at the Kohl's Give Joy Shop. Attendees were able to step into it for a chance to catch Kohl's Cash that was redeemable on-site for holiday purchases. So what's on Oz's list? "Um, the POPSUGAR at Kohl's Collection's pink velvet puffer coat is everything," she says. "I feel like I'm wearing cotton candy. It's cozy and warm. You can stuff it in a bag. I'm a big fan."
Source: Read Full Article