Aritzia Donates 10,000 Packs of Washable, Easy-Wear Clothing to Medical Workers
June 30, 2020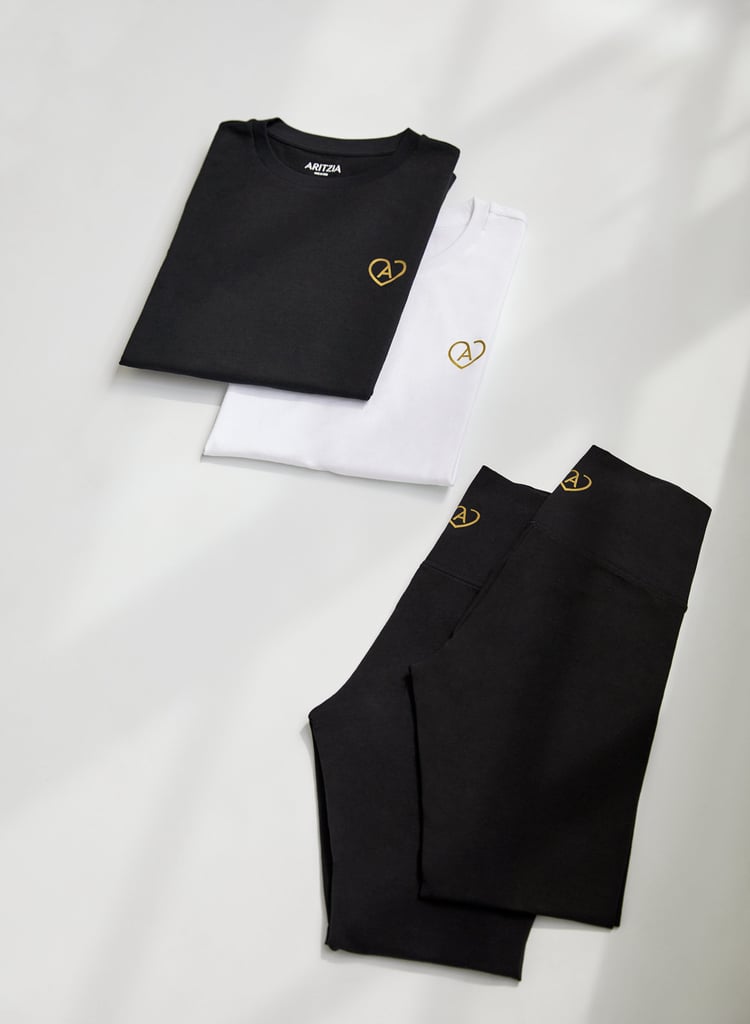 Aritzia Donates 10,000 Packs of Washable, Easy-Wear Clothing to Medical Workers

Aritzia's Community Care Program has donated $20 million to date through mentorship programs, volunteering, and financial support to help women and girls succeed. Now the program has come together with Good360 to create a sponsor package — consisting of two cotton tees and two pairs of leggings made of sweat-wicking material, each stitched with an exclusive Aritzia heart logo in gold — and 10,000 have been donated to those on the front lines of COVID-19.
Aritzia is also giving customers the chance to purchase a set for healthcare heroes with a "You Get, We Give" initiative. For every package purchased (you can pick up the Diamond package for $100 or the Double Diamond for $200), Aritzia will donate two back to the community on your behalf. The easy-to-wear, easy-to-wash clothing included in the set is meant to help healthcare workers transition pre- and post-shift, keeping sanitary standards in mind.
Aritzia has shared snaps from grateful nurses and medics with POPSUGAR, which were posted on social media to thank the retailer for the thoughtful packages. "This gift to essential workers has become a staple piece of clothing, thank you @aritzia," one woman posted on Instagram. Keep reading to see a few more appreciative posts, and then check out the sets you can send to a loved one or hero in need.
Source: Read Full Article