Wow, Lori Loughlin Just Pleaded Not Guilty in the College Admissions Case
April 15, 2019
After Lori Loughlin and her designer husband, Mossimo Giannulli, passed up the plea deal Felicity Huffman took, the Department of Justice slapped some additional money laundering charges on top of their previous wire fraud charges. Now, the couple basically said "no, ma'am" to all of the above and pleaded not guilty for their alleged involvement in the college admissions scandal.
Last week, Lori and Mossimo appeared in court, but they said they weren't ready to make a decision about whether or not to plead guilty to allegedly giving $500,000 to a phony charity to get their daughters Olivia Jade and Isabella Rose into the University of Southern California. Today, the couple finally made a choice and rejected the prosecutor's plea deal that would've given them a minimum two-year prison sentence.
BTW, according to the New York Daily News, these new money laundering charges come with a maximum sentence of 20 years in prison. And the original conspiracy to commit fraud charges also have a maximum 20-year prison sentence, so Lori and her husband could spend up to 40 years in prison if they're convicted.
According to an Us Weekly source, Lori "is in denial" about possibly being locked up. They said, "[She] doesn't believe she should have to spend any time in prison. She'll go to trial before being separated from her family and take those odds rather than just go to prison as part of a deal."
So far, Lori hasn't given an official statement on the case and has pretty much only signed autographs and thanked her fans for their support throughout the whole scandal. Her daughters, Olivia and Isabella, also haven't made any comments, but one can only hope there's a tell-all YouTube video on the horizon.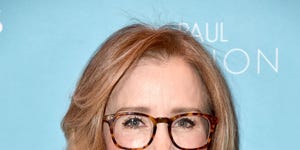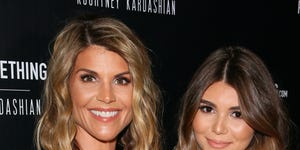 Source: Read Full Article