William Teased Kate for Dressing Like a Christmas Tree & We're Dying
December 6, 2018
Kate Middleton looked chic in a khaki green blazer for her visit to Cyprus today, but her husband Prince William couldn't help poking fun at her outfit. When the couple posed next to a Christmas tree for a holiday photo op with military personnel, the Duke of Cambridge (AKA King of Dad Jokes) quipped that his wife's ensemble matched the décor.
"My wife's camouflaged against the tree," he said, as photographers snapped away. Before that, he even jokingly offered to step out of frame so Kate could be photographed by herself. "Do you want me to move out of the photo?" he asked with a smile.
Jokes aside, Kate's outfit was perfectly professional, consisting of an olive green Smythe blazer (fittingly called the "Duchess" design) and dark wide leg pants. For accessories, she went for a suede L.K.Bennett clutch, matching pumps, and delicate diamond hoop earrings by Asprey.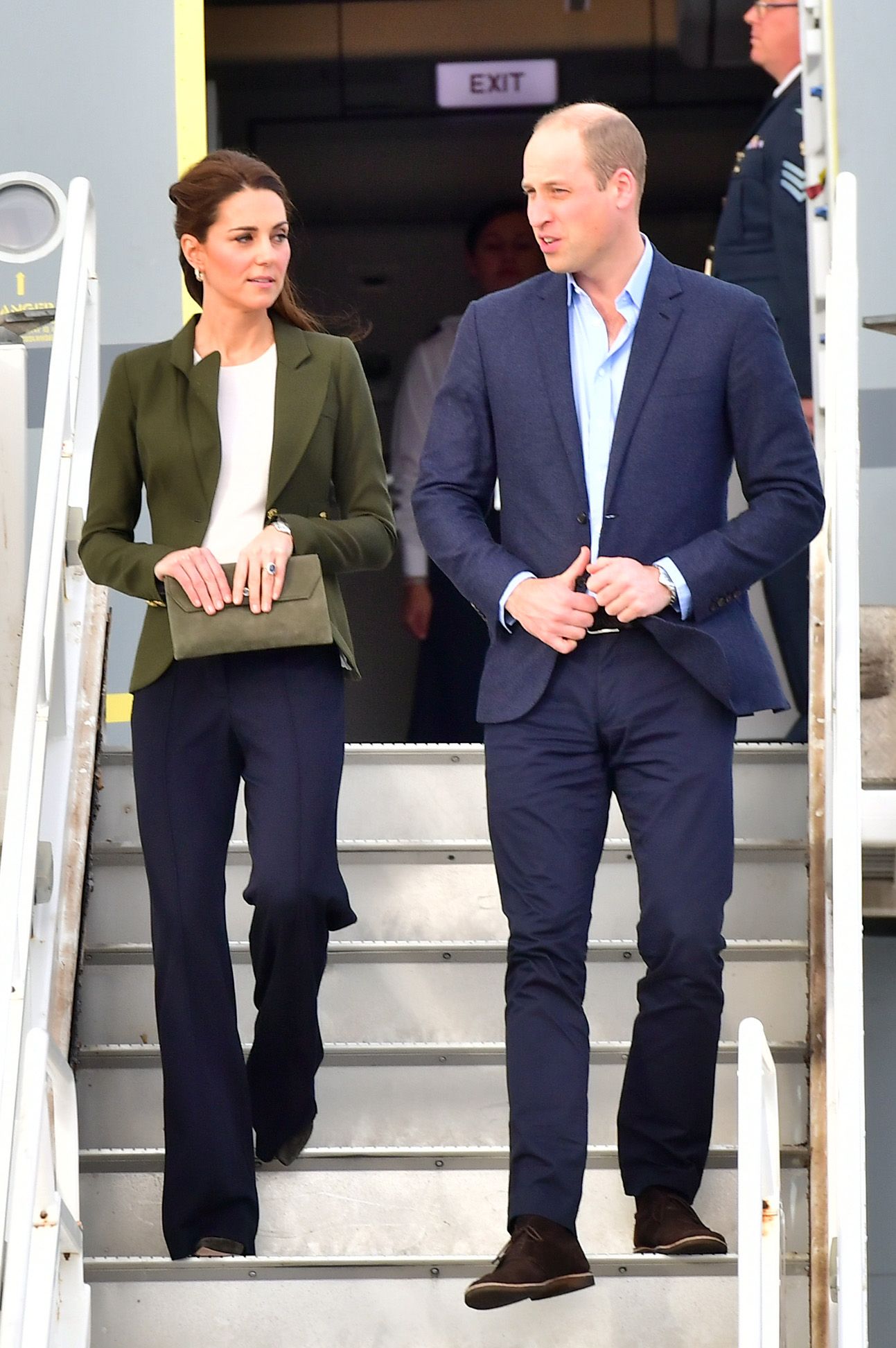 If Prince William really wanted to call out Kate for dressing for the season, he missed a good opportunity yesterday, when she donned a festive tartan skirt by Emilia Wickstead. She wore the red, green, and white plaid number with a button-up black cardigan for a holiday party the couple hosted at Kensington Palace for military families.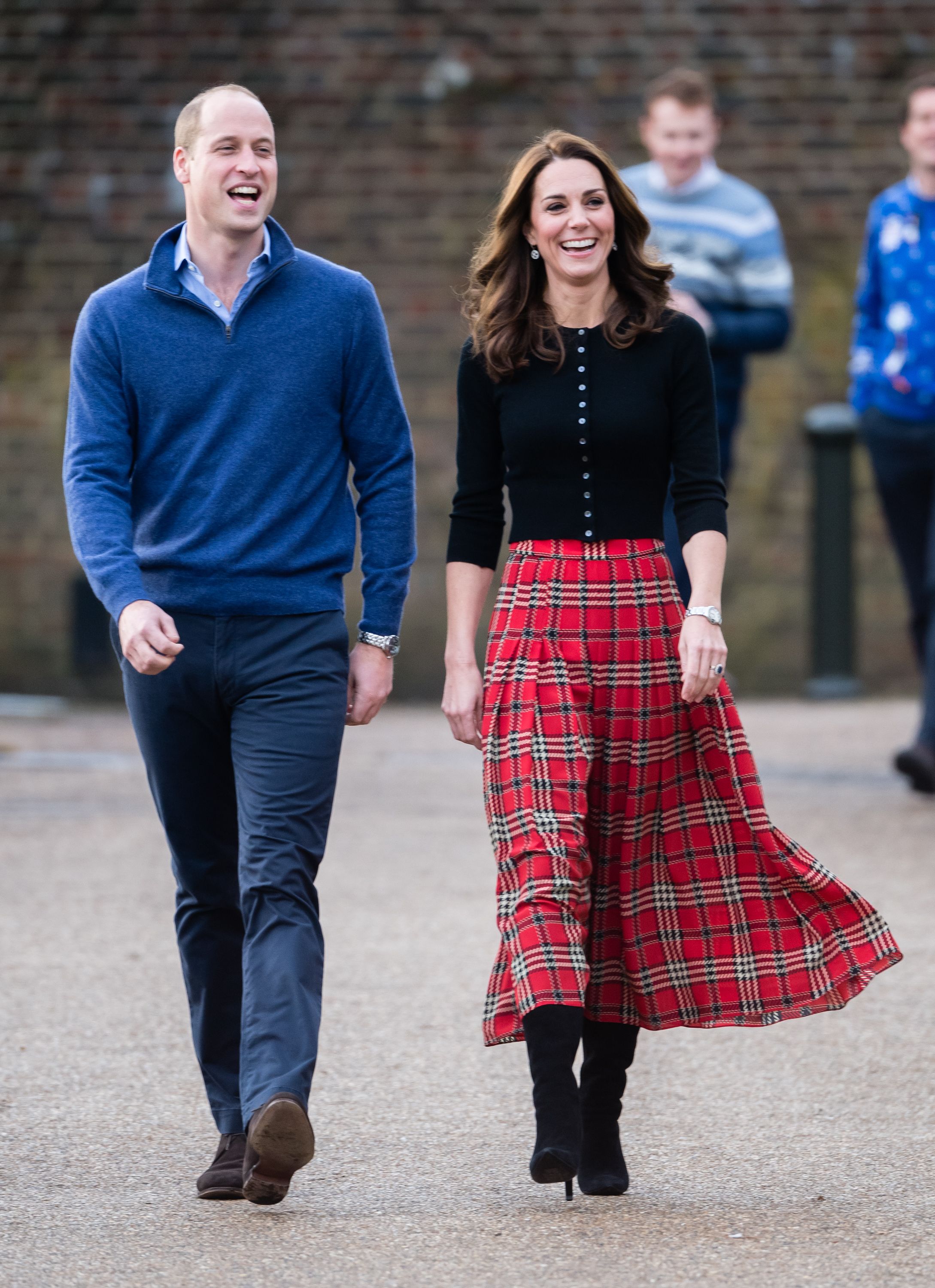 However, Kate got her payback later in today's visit. When she and William opened the new Oasis recreation center for military personnel in Cyprus, the Duke of Cambridge reminded servicemen, "Keep the pizza off the sofas!" But Kate quipped back to him, "You're a nightmare with that!"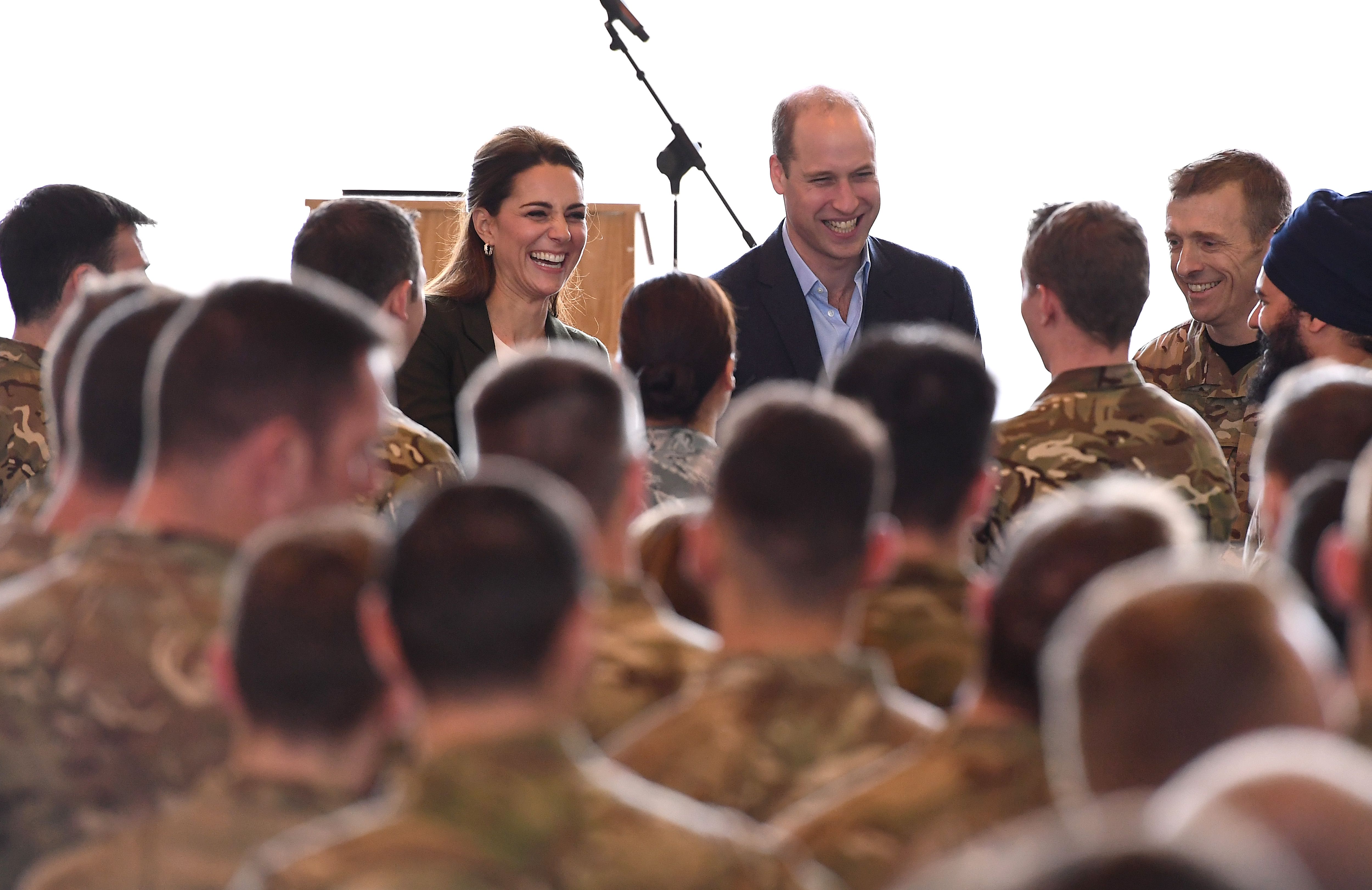 In addition to teasing Kate, Prince William also shared a sweet tidbit about his son, Prince George (a huge fan of helicopters), while speaking to a group of pilots today. "I told George this morning we were going to see the pilots today, and he said, 'If you see a helicopter can you take a picture?'" the Duke of Cambridge said.
Let's hope that picture doesn't involve any Christmas trees.
Source: Read Full Article