What do you see in Drake's selfie: his abs or the amazing bathroom?
December 11, 2018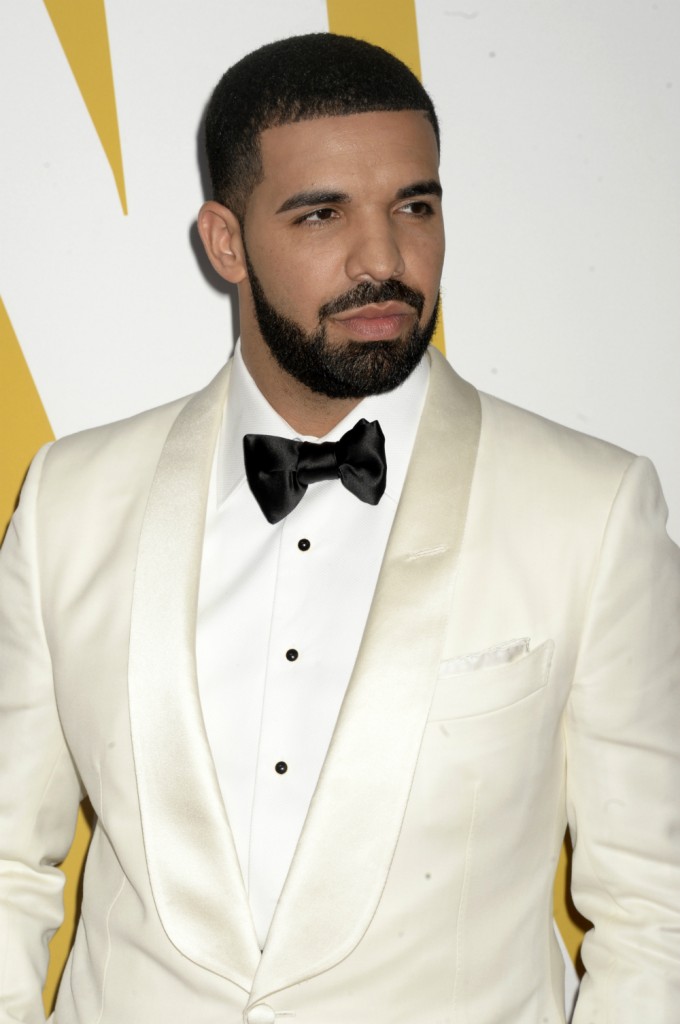 Maybe it's my age but when a celebrity posts a photo of themselves in various states of undress, my eyes always go to the background before I look at them. That's where the interesting stuff happens, right? Especially in closets, I check the wardrobe long before I look at whatever body part they're showing off. Which is why it took me a while to see Drake in the selfie he posted to his Instagram stories over the weekend because even though he's wearing very little, OMG – look at that bathroom: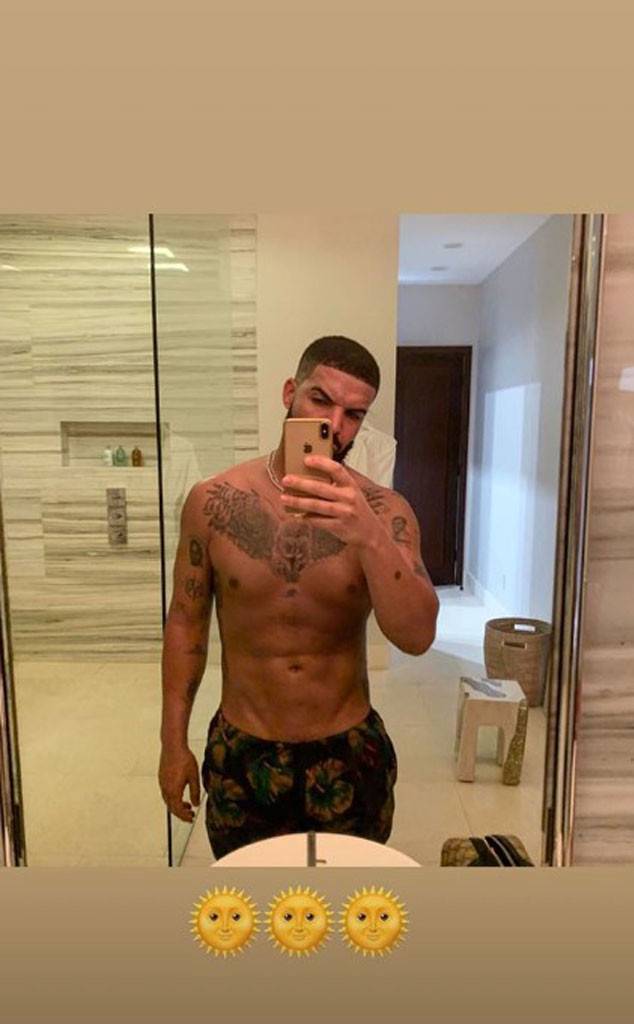 I understand I'm supposed to drool over his physique but I can't get over the room where he brushes his teeth! And it's so clean. Oh yeah, and there's a guy in it trying to get my attention by pulling his shorts down just a bit too far. Drake is currently on vacation in the Turks & Caicos. He also posted this short vid of himself in the pool, in which he seems to be sporting a black eye. He's not naming the resort in his posts so these aren't spon con, this is just a straight up thirst trap. I believe what we are supposed to be looking at is his new owl tattoo by artist Inal Bersekov – that giant swath of ink across his chest. According to a spokesperson, Bersekov worked on it for 12 hours, but it's not finished yet. So, I guess this is a preview? An owl is the symbol of Drake's OVO label. He has the official Ovo owl on his back. This new owl is catching a mouse. I'm not going to try to figure out what it means. Look at that face he's making in the photo. Is he having a hard time figuring out his camera or is he trying to look like a James Bond villain? Or maybe he's trying to remember the symbolism of why his owl tattoo is catching a mouse. Either way, it's all overshadowed by that gorgeous marble shower that I, luckily, don't have to clean.
Maybe Drake is just celebrating his latest wins. He came in second to Kendrick Lamar for the most Grammy nominations. Plus, it was just announced that Drake is the top-selling solo male artist of all-time in America, which I find really hard to believe but still, congratulations. So I understand if Drake was feeling himself and wanted to show off with a half-naked selfie. I'm just here for the bathroom pr0n and photos like this that show off his view:
Real relief. Cause we both know my time ain't cheap…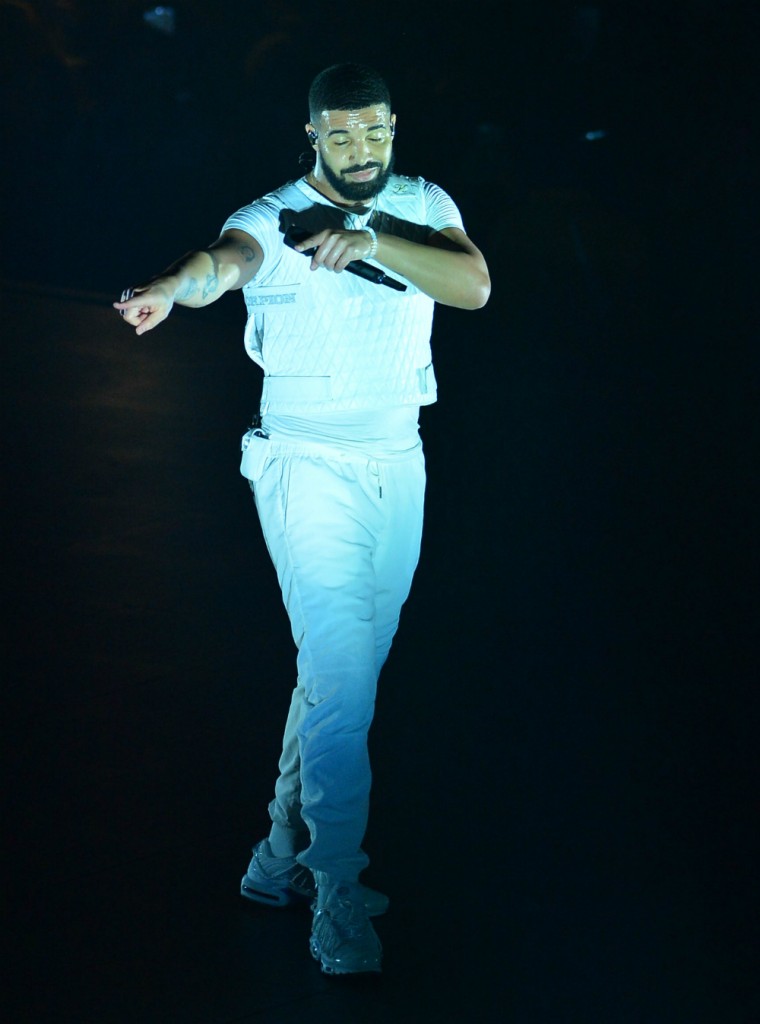 Photo credit: Instagram and WENN Photos
Source: Read Full Article