Vogue ripped as 'utter piece of garbage' for attacking Melania Trump's White House Christmas portrait
December 20, 2018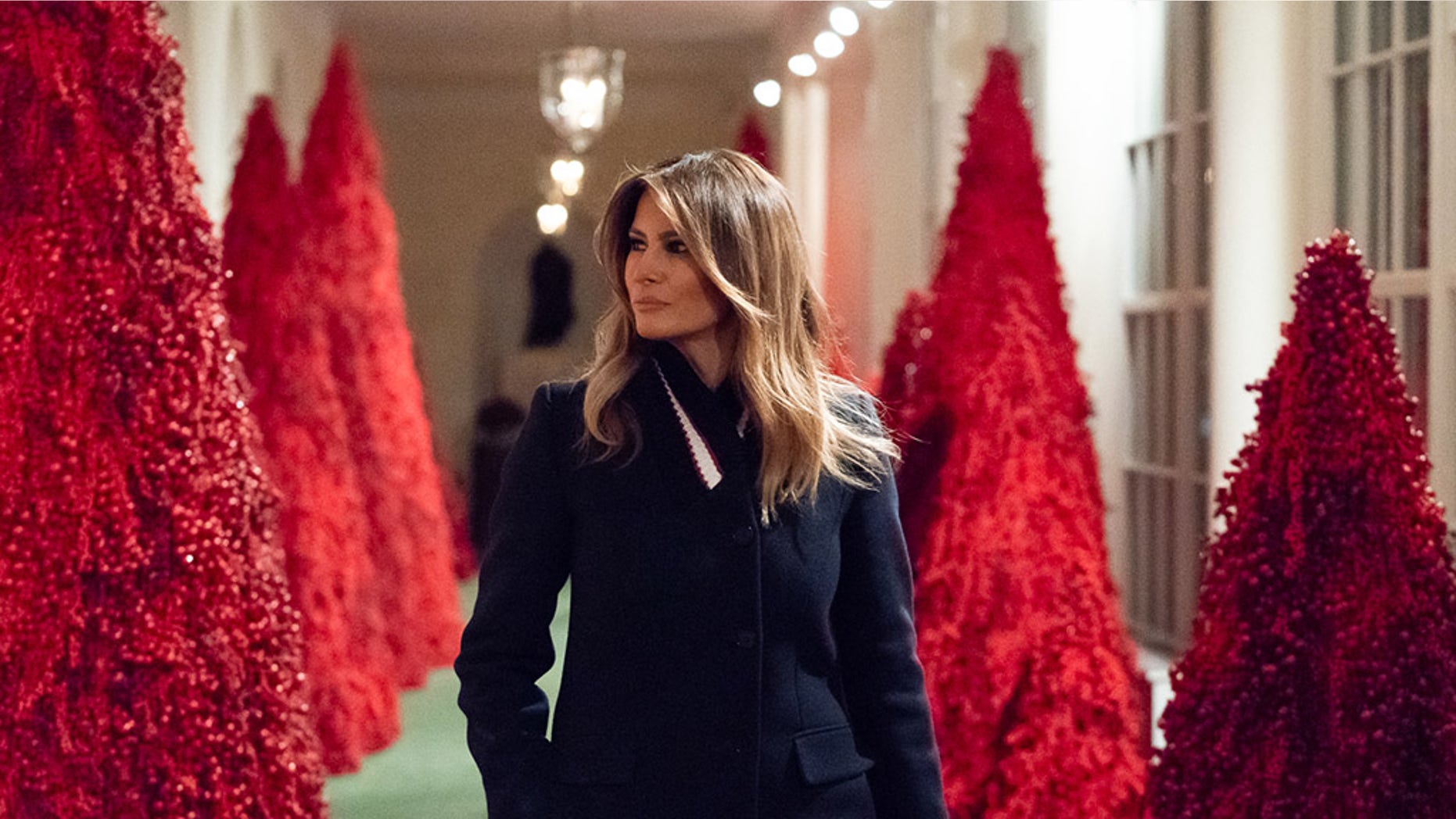 First Lady Melania Trump thinks the media should focus on important issues instead of wasting time mocking Christmas decorations.
When it comes to Christmas, first lady Melania Trump simply can't do anything right in the eyes of the mainstream media.
Only a few weeks after her Christmas décor was vilified, several "art experts" at struggling Vogue ganged up on the White House Christmas portrait in an article posted on Vogue's website that says the image "feels so strangely off."
The magazine's piece, which ran without a byline, is headlined, "What's Up With This Year's Surreal White House Christmas Portrait?" It accuses "FLOTUS and POTUS of looking almost like cardboard cutout versions of themselves" and declared they shouldn't be smiling amid negative news that is currently in the headlines.
The photo, which the first lady shared on Instagram, features the president and his wife looking happy amid a room filled with Christmas decorations.
"They are also holding hands, a move that is famously out of character for them," the unnamed author wrote.
"Notice how no one at Vogue was brave enough to put their name on this utter piece of garbage? This isn't journalism, its crap. It belongs in the same sewer that Vogue inhabits," Media Research Center vice president Dan Gainor told Fox News.
The so-called "art experts" criticized everything from the president's outfit to the lighting.
"It's how they're lit versus the lighting in the space… it makes them look like cutouts," Vogue.com's visual director said.
Another Vogue staffer suggested that the photographer should have blurred out the background
"The President and First Lady are competing with their decorations," the staffer critiqued.
A Vogue contributor then chimes in, claiming the first lady might have used an Instagram filter "to create a false uniformity."
The hit piece ends with a snarky comment: "As former Trump White House associates continue to fall like snowflakes on a winter day in the Mueller investigation, the wildly sunny White House Christmas portrait might be another attempt to keep spirits looking bright."
Gainor said that "major media have done more to discredit legitimate journalism than anything their critics  — even Donald Trump — could ever do," with attacks on the first lady's style being the latest example.
"It's because of garbage 'news' stories like this… that journalism is in the awful state it is in," he said. "Vogue is especially disgusting here by complaining about the president and first lady because they are smiling and holding hands. It's even more laughable because it's so bitter and vindictive."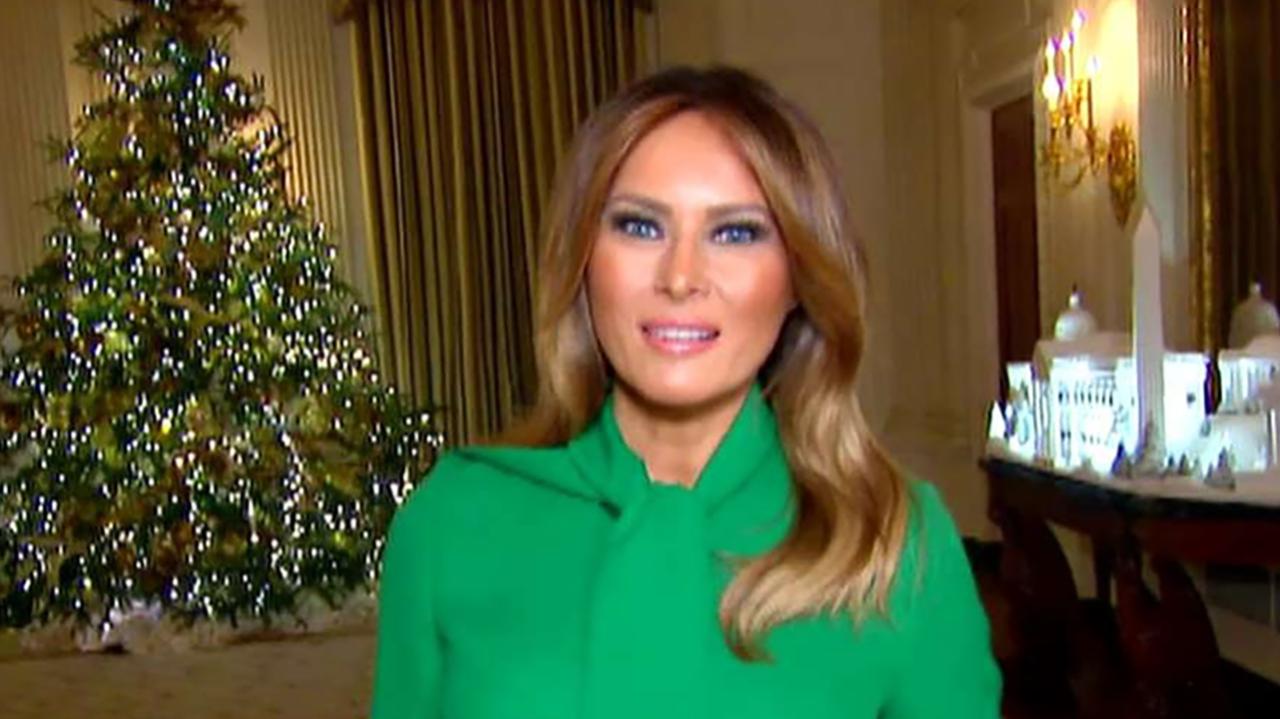 Meanwhile, Vogue's parent company, Conde Nast, could use something to keep its own spirits looking bright.
"The company has struggled to find its footing amid an industry shift to digital that has meant fewer paid ad pages, which make up the core of each glossy publication," NBC News senior media editor Claire Atkinson recently wrote. "In the past few years Condé Nast has slashed costs, laid off staff, merged magazines, and overseen the retirement of some of its boldfaced — and most expensive — names."
Melania Trump unveiled the White House's Christmas décor last month and – for the second year in a row – she was mocked and even vilified for the people's house's holiday furnishings, which many critics feel is a sign of widespread hypocrisy.
"If she were married to someone the media approved of, it would be all Melania, all the time. Every move would be breathlessly recorded and every outfit would be featured in multiple publications. Her intelligence and beauty would be highlighted 24/7," game show host Pat Sajak tweeted at the time.
Melania Trump – who has said the media needs to focus on important things — brushed off criticism and invited everyone to check the decorations out in person during a recent appearance at Liberty University.
"It's the 21st century and everybody has different tastes, I think they look fantastic," the first lady said. "In real life, they look even more beautiful. You're all very welcome to visit the White House."
A spokesperson for the first lady did not immediately respond to a request for comment.
Source: Read Full Article