Video Shows Bathroom Interaction Between Conor McGregor, Alleged Rape Victim
June 16, 2023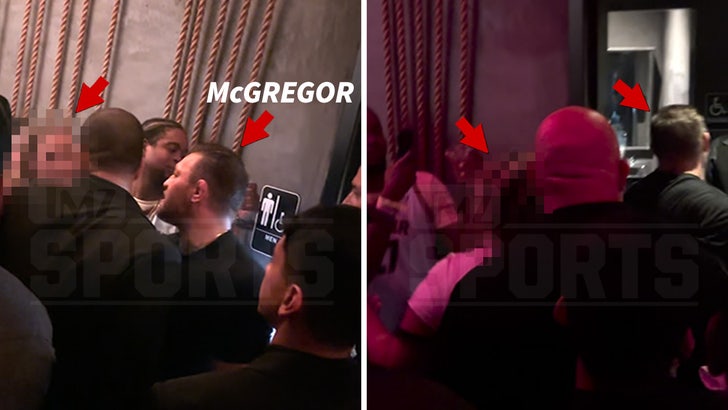 TMZ Sports has obtained video that shows Conor McGregor taking his rape accuser by the hand and leading her into a bathroom … where she says he sexually assaulted her.
The footage was shot inside the Kaseya Center in Miami at around midnight on June 10 … just after the Nuggets had beaten the Heat in Game 4 of the NBA Finals on June 9.
In the video, you can see McGregor — wearing a black tee — leaving a restroom area to speak with a woman in a white shirt. After appearing to exchange words with the woman, Conor grabs her by her hand and makes a path for her to go with him inside of a bathroom.
A few seconds later — the restroom door shuts, without anyone else appearing to go inside. The footage then ends.
TMZ Sports broke the story … earlier this week the accuser's lawyer, Ariel Mitchell, sent a demand letter claiming NBA and Miami Heat security "physically forced" the accuser into the restroom, where McGregor proceeded to rape her while security refused to let her exit or allow her friend to come into the bathroom with her.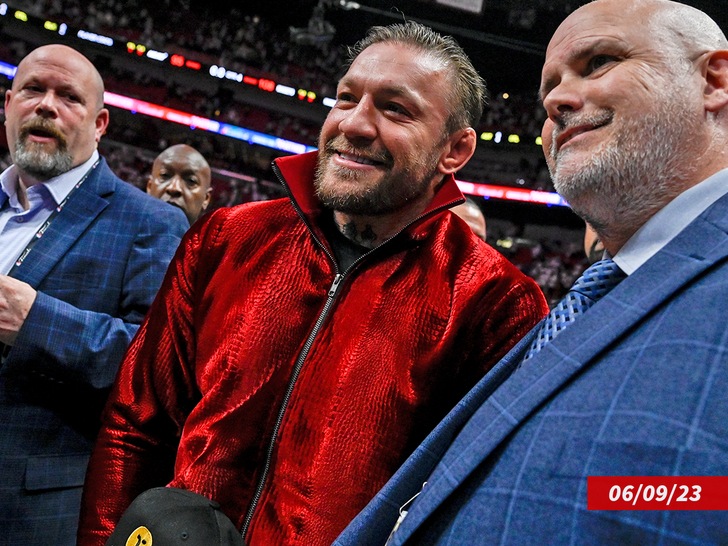 However, the video does not appear to show anyone forcing her into the restroom with Conor (he is instead leading her by the hand), but three men who seem like security guards do assemble in front of the door in a manner that would prevent anyone from entering or exiting.
According to Mitchell … McGregor's accuser and the UFC star had been partying together at a club inside of the NBA arena just minutes before our video was taken.
At one point during their nightclub celebration, Mitchell tells us her client took a selfie video with Conor.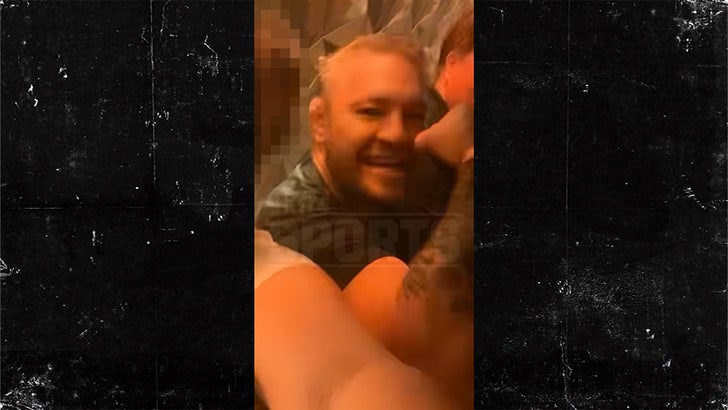 Mitchell says, though, their partying was halted when McGregor said he had to use the restroom — but shortly after he got up, a man in a Denver Nuggets jersey walked up to her and told her, "Conor told me to come get you."
"My client was under the belief they were leaving and going to the Four Seasons Hotel, as Conor had previously asked her to join him at his hotel room," Mitchell said in a statement.
"The man with the braids then stopped at the door of the bathroom, when Conor grabbed my client (as seen in the video). My client believed they were leaving, but instead Conor took her into the restroom."

Conor McGregor Accused Of Raping Woman At NBA Finals Game, He Denies Allegations
It's alleged McGregor then sexually assaulted the woman.
"My client remembers having no less than six drinks that night and has admitted the parts she recalls," Mitchell said. "My client did not even recall who led her into the restroom until seeing this video."
McGregor has denied the accusations against him … with his reps saying in a statement on Thursday, "The allegations are false. Mr. McGregor will not be intimidated."
We reached out for further comment from McGregor regarding the new video, but have not heard back yet.
Cops, meanwhile, told TMZ Sports on Thursday … they have been investigating the allegations since June 11 — and a probe remains ongoing.
McGregor had been at the arena earlier in the night participating in some of the game's entertainment — punching a mascot as part of a break-in-the-action skit.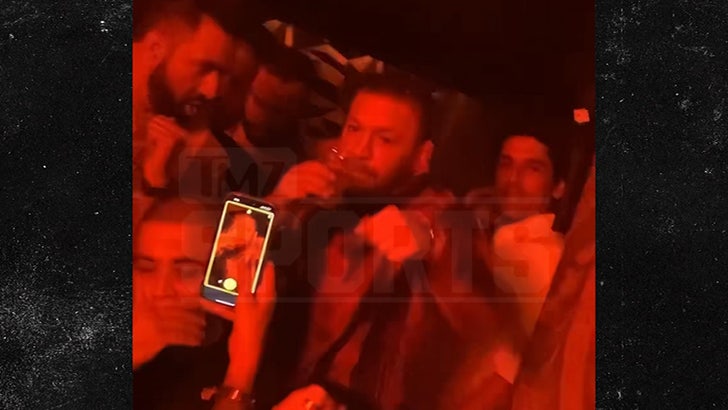 New video shows McGregor was also partying in the venue's nightclub with other patrons at halftime of the game as well … looking like he was having a great time with a drink in his hand.
Source: Read Full Article