Untold Stories Of The ER Season 16: Release Date, Cast And New Details
September 8, 2021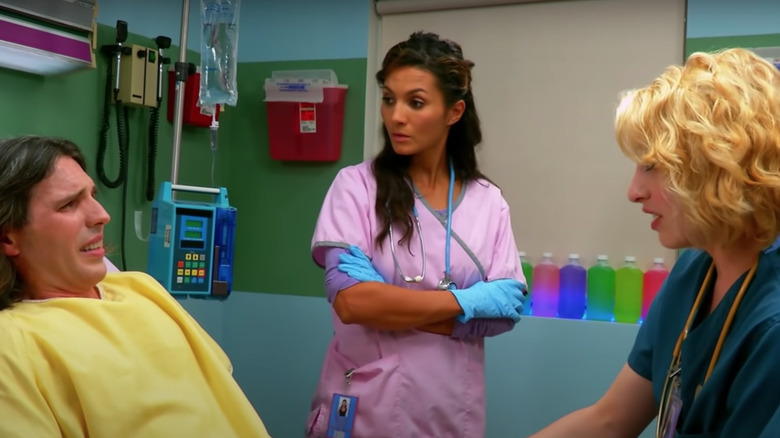 TLC/YouTube
By Angela Andaloro/Sept. 7, 2021 9:18 pm EDT
"Untold Stories of the ER" is one of TLC and Discovery+'s most successful series. The docudrama which shows dramatized versions of real-life stories of the bizarre encounters emergency room doctors have experienced has been on-air since 2005 (per IMDb). From the tragic to the mind-boggling, this show has captured the attention of the curious for 15 seasons and 275 episodes.
Each episode is action-packed with incredible stories that range from a man who thought he was a vampire to an unconscious criminal who police believed was faking his symptoms. The stories that are told can be so unusual that many fans wonder if they're actually real or totally fake, according to InTouch Weekly. According to Dr. Anthony Brutico of Newton Medical Center, who appeared on the series, the stories are obviously "spiced up" for television, but the show does "stay true to the medicine of [each] case." This is why fans can't get enough of the series and are wondering when new episodes will come out. Here's everything that's known about a potential 16th season of the show.
When will Untold Stories of the ER Season 16 premiere?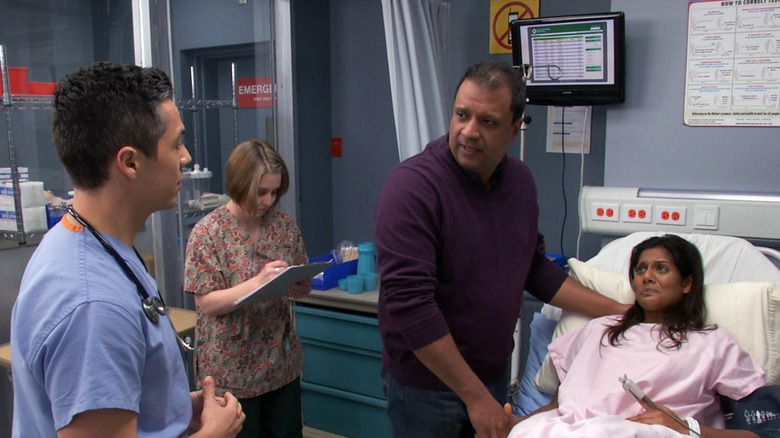 The last episode of "Untold Stories of the ER" aired in March 2020 (per Premiere Date News). TLC has not yet announced a Season 16 of "Untold Stories of the ER." Since this is when new episodes of the show have been released before, fans are wondering if TLC might make an announcement on the series soon.
There may be for a good reason for such a delay, though. The production schedules on many reality TV shows have shifted due to COVID-19 shutdowns. While some shows have started production again, you can understand why a series based on the stories of medical professionals might still be stalled. As a result, there is no word on when the show will return. Understandably, both emergency rooms and medical professionals have been very busy and things have changed since the pandemic began, so it may take some time before a 16th season is announced.
Who's in the cast of Untold Stories of the ER Season 16?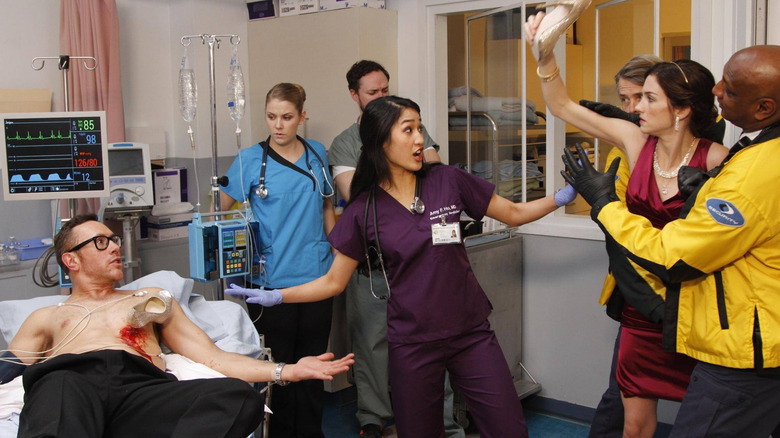 It's unclear what medical professionals might appear on "Untold Stories of the ER" when Season 16 does happen. It's likely that Armando Valdez-Kennedy, the voice actor who has served as the show's narrator since 2012, will return (per IMDb).
Since the show uses real medical professionals and their stories, chances are fans will have to wait until a COVID-19 turning point comes and doctors are more available for filming. Dr. Anthony Brutico of Newton Medical Center in Newton, NJ, detailed his time on the show in a 2014 essay (per InTouch Weekly). According to Dr. Brutico, "After completing the interview, they turned my two-page case summary into a script for the show. The process took roughly two weeks to finish, and I was mailed multiple versions of the script to check for medical appropriateness."
As mentioned, the show "spiced up the drama." In Dr. Brutico's case, "The patients were younger and were trying to go on a second honeymoon, and what the patient took for his ailments also was altered," but "the main points of the case, however, remained the same." Since many hospitals are overcrowded with medical professionals feeling the weight of working overtime due to COVID-19, according to NPR, it may take some time before these professionals can dedicate their free time on shows like "Untold Stories of the ER." 
Source: Read Full Article