Twitter Is Living for the 'Hunger Games'-Inspired Mockingjay Pin Lady Gaga Wore to the Inauguration
January 20, 2021
President Joe Biden and Vice President Kamala Harris' inauguration is coming to a close (yay!), and of the many politicians that arrived at the event, we got a bunch of celebs who stopped in to perform songs, too. Lady Gaga was the first singer up to entertain guests of the inauguration and took the stage to perform a beautiful rendition of America's notoriously hard to sing national anthem, "The Star-Spangled Banner." Though Gaga's vocals dazzled viewers everywhere, it was really her outfit choice that got internet peeps talking.
Twitter was quick to point out that Gaga's dress was giving off maaaaaajor Hunger Games vibes, which TBH, I can no longer unsee no matter how much I try. Gaga's dress, a black turtleneck number with the most poofy red mermaid skirt I've ever seen, was adorned with a beautiful gold pin…that totally resembled a huge mockingjay, the official symbol of the Hunger Games franchise.
The look in question: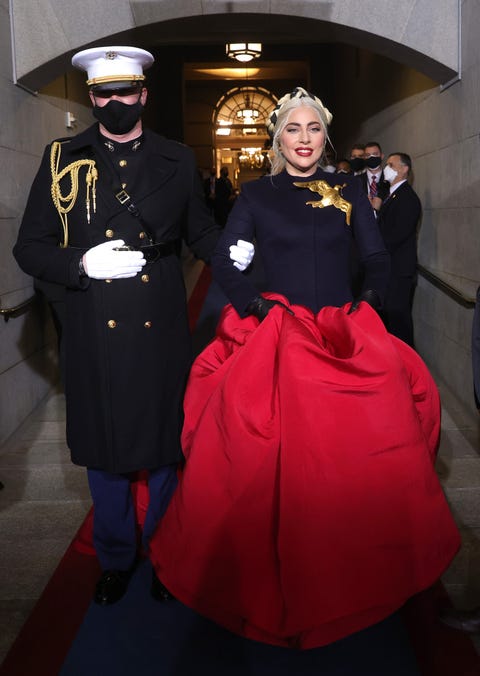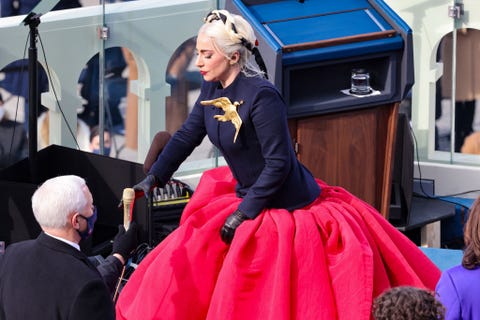 Aaaaaaand the reax:
lady gaga serving some hunger games symbolism is exactly what i needed today pic.twitter.com/1AZs6Wrk0Z
congrats to lady Gaga's dress on its success in the hunger games
Lady Gaga giving me Hunger Game vibes #InaugurationDay pic.twitter.com/PJIHE4eIva
Huge hunger games energy from Lady Gaga pic.twitter.com/FQv5VzYzSz
Lady Gaga sporting a Mockingjay pin, made famous in the young adult fiction series "the Hunger Games" by Suzanne Collins. pic.twitter.com/mnTf8vQJkv
someone said Lady Gaga dressed for the 46th Hunger Games pic.twitter.com/6AqJMGXeAt
lady gaga giving hunger games at the inauguration i love it
IMHO, Gaga's hair is also giving me Katniss and Prim Everdeen vibes. I mean….just look at the amount of work that went into her gorgeous braid! The fans are truly being fed today.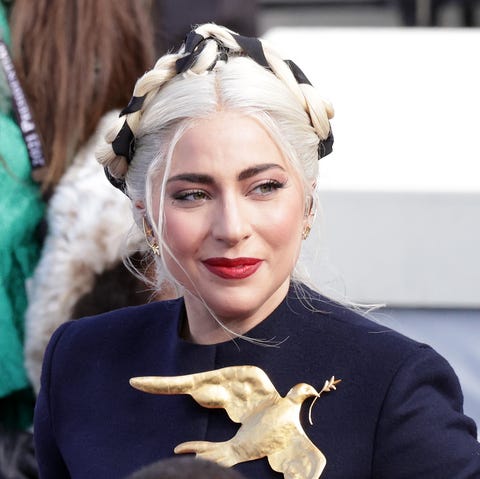 While it would be hilarious to think that the inauguration is taking place in District 1, please note that this is not the Hunger Games (thank God) and Gaga's pin actually isn't a mockingjay—it's really a dove holding an olive branch, which is meant to symbolize peace, grace, and mercy…all things that we need in these next four years, don't you think?
Source: Read Full Article