Trevor Noah mocks Trump for failed summit: 'Kim is just not that into you'
March 1, 2019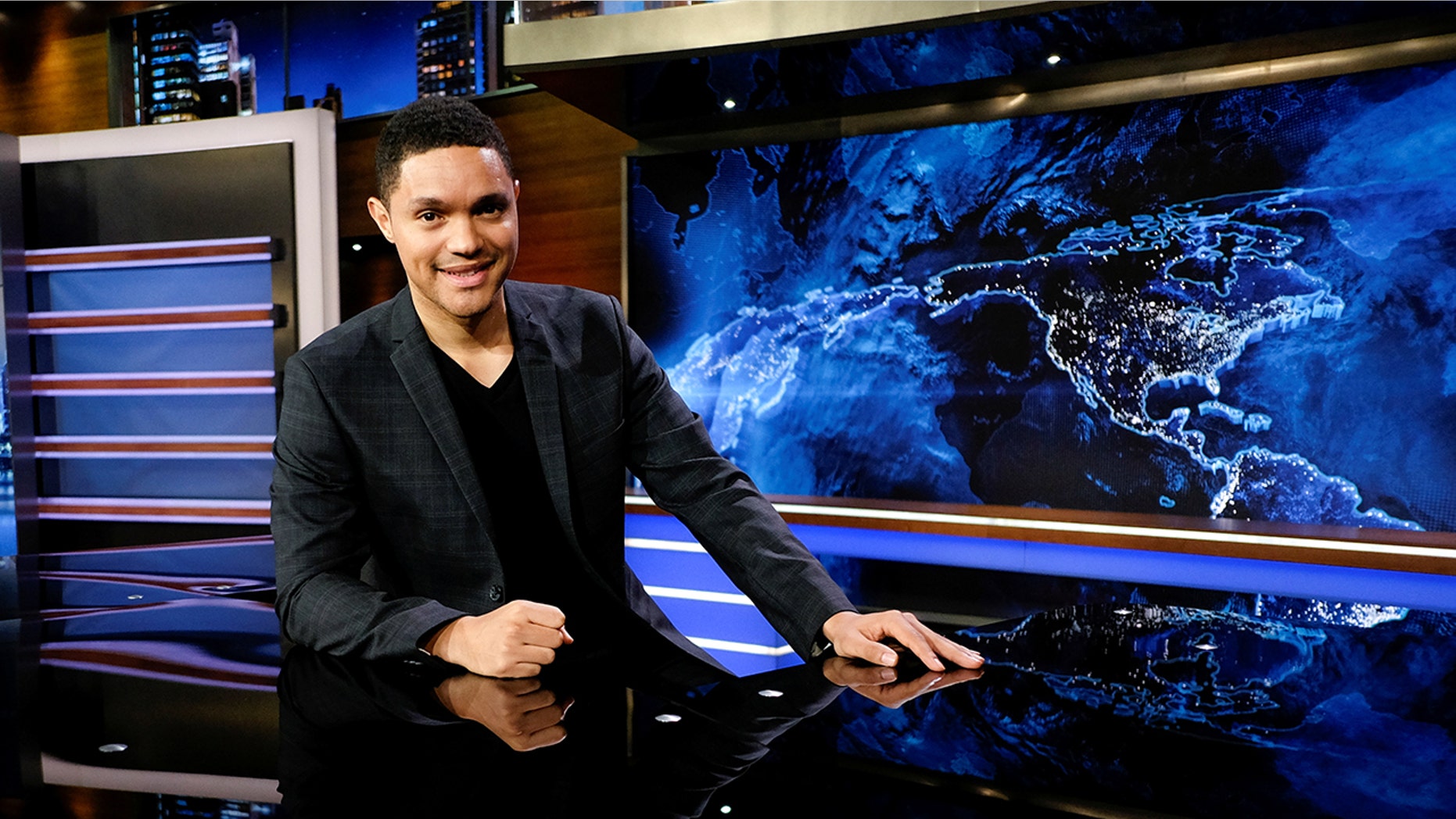 Trevor Noah of Comedy Central's "The Daily Show" mocked President Trump over leaving Hanoi without a deal.
"Daily Show" host Trevor Noah had some fun Thursday night at the expense of President Donald Trump and North Korean Dictator Kim Jong Un for their summit in Hanoi that resulted without a deal.
The meeting between the two leaders ended abruptly after both sides disagreed on lifting sanctions and the number of nuclear sites that would be handed over, which prompted President Trump to walk and their scheduled signing ceremony and lunch were canceled.
'MORNING JOE' MAINSTAY CLAIMS TRUMP COULD START A CIVIL WAR: 'I'M NOT SPEAKING HYPERBOLE'
Noah was able to find humor in the collapsed negotiations.
"Wow. You know something must have gone wrong when these two turn down lunch," Noah joked.
The Comedy Central star expressed that he was "shocked" that their talks fell through, pointing to Trump's glowing rhetoric of his relationship with Kim and how they "fell in love."
MSNBC, CNN BARELY COVER NORTH KOREA SUMMIT DURING PRIMETIME WITH FOCUS ON COHEN
"Trump and Kim fell in love. And I know it's weird, but when you think about it, Kim Jong Un is totally Donald Trump's type, right?" Noah said to his audience. "All of Trump's best relationships are with people who are half his age and don't speak English. It works. That's when the relationship 'be best.'"
Noah then wondered what "turned their love affair sour," which he explained that they "both just wanted different things" like with most relationships that go sour and that it's a "classic relationship dilemma." He also mocked Trump for thinking he could still "work things out" with the North Korean dictator.
"This is so tough to watch, man, because we've all been there. We really have all been there" Noah said to the president. "You told your friends this was gonna work out. And, despite the warnings, you still carried on. And now you're trying to save face because you think everyone's judging you, which we totally are. But instead of dragging this out, Donald, I think it's time to accept that maybe, just maybe, Kim is just not that into you."
Source: Read Full Article