Travis Barker Appears to Suck on Kourtney Kardashian's Finger During UFC Fight
March 29, 2021
Hello, how are you, Travis Barker appears to have spent some time sucking on Kourtney Kardashian's finger this weekend. The newly minted couple were seen sitting in the VIP section at UFC 260 in Las Vegas, where they wore matching leather outfits and enjoyed some lolipops: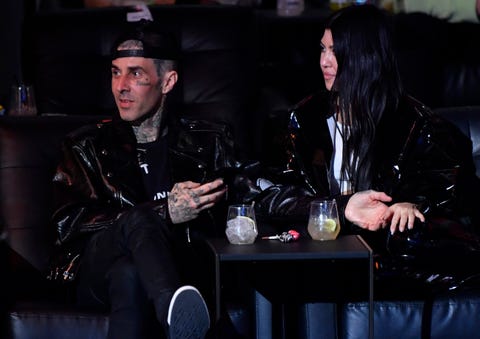 But apparently said lollipops just weren't enough, because Travis was filmed seemingly sucking Kourtney's finger in a video from Shane Handler's Instagram Stories—which was shared by podcaster Amanda Hirsch on her @notskinnybutnotfat Insta:
https://www.instagram.com/p/CNAPa27hgVQ/?utm_source=ig_embed&utm_campaign=loading
A post shared by Amanda Hirsch (@notskinnybutnotfat)
Truly the PDA is unparalleled. But what else do you expect from a couple who are fully infatuated. Because yes, in case you missed it they went public with their love, by which I mean Travis posted a note Kourtney wrote him that literally says "I love you."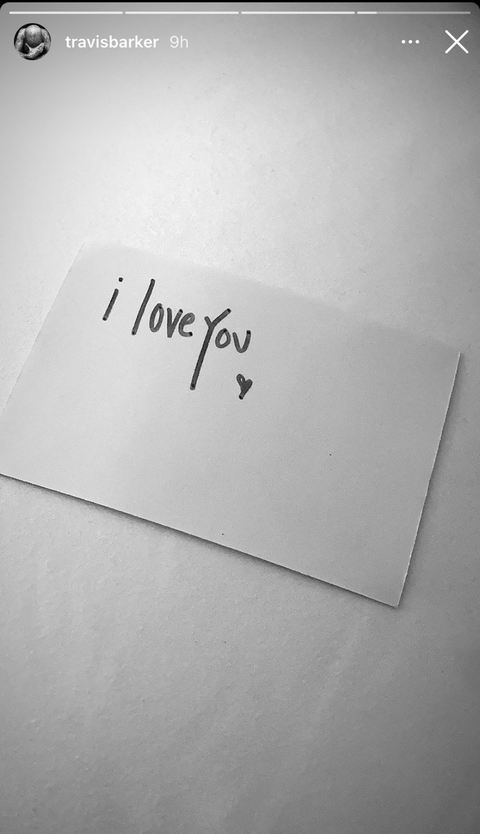 Sigh, cute. And in case you need a general refresher on these two: Kourtney and Travis have been friends and neighbors for years, and went public in January 2021, with a source telling Us Weekly, "Kourtney and Travis are officially a couple. They have been close friends for years and have been dating for a couple months. Travis is very smitten with Kourtney and has been for a while."
Alas, it doesn't look like their relationship will be on this season of Keeping Up with the Kardashians, but thanks to ~sources~ we know Scott isn't sweating it. An insider told Entertainment Tonight that "Scott knows he always has a special place in Kourtney's heart and that he can't ever be replaced and will always be in the picture since he's the father of their children. He isn't threatened by Kourtney and Travis's relationship at this point."
You love all the deets on celeb relationships. So do we! Let's overanalyze them together.
Source: Read Full Article