The Truth Behind Bryce Hall And Lil Huddy's Feud
August 9, 2021
TikTok was one of the mainstays of the COVID-19 pandemic, and there are plenty of people out there who remain captivated by the TikTok drama. So if you're trying to keep up with the latest fights — including what really happened between Bryce Hall and Lil Huddy — we've got you covered.
So, who are Bryce Hall and Lil Huddy? Bryce and Lil Huddy (real name Cole Chase Hudson) are two viral TikTokkers with 20.8 million followers and 31.7 million followers, respectively. You might think that as two young viral stars, they would be friends amid learning to navigate social media stardom, right? Well, it's safe to say that is not the case. The two are more known for their many feuds rather than their camaraderie. 
So, what really happened between the two? And why is it so hard for them to get along? Keep on reading for all of the details.
Divisions, dating, and diss tracks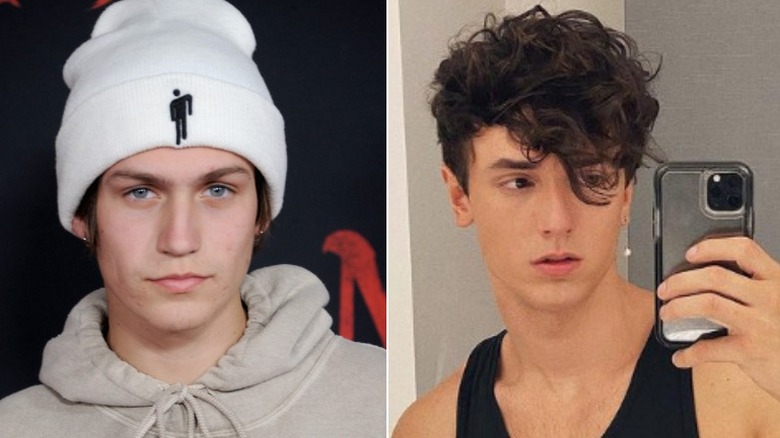 It's safe to say this feud is due to house divisions and rocky relationships. But first, let's break down the popular TikTok houses — the Hype House and the Sway House (the collective since ended their content collaboration in February). Lil Huddy created and belongs to the Hype House — a mansion in Los Angeles where content creators can collaborate on TikToks, while Bryce Hall belonged to the Sway House, leading to competition.
Add some dating drama to the mix, and well, the feud caught on fire. It all started when Lil Huddy became romantically linked to the TikTok phenomenon and former Hype House member Charli D'Amelio in 2019, per Seventeen. From there, everything seemed great in their relationship. Lil Huddy went on to tell Entertainment Tonight in early 2020 that the two "really like each other " before saying, "I wanna take my time and make sure everything's right for me before I make it official."
But then Bryce and fellow Sway House creator Josh Richards put out a diss track about Lil Huddy called "Still Softish." The two claimed in their raps that Chase cheated on Charli, saying, "We doing this just to tell all your fans you still be f*****g with girls / Telling people Charli's your world?" Fans of the TikTok couple then began speculating the two called it quits shortly after the diss. After the track's release, Josh said that while they were no longer friends, both houses had put the drama in the past.

Have Bryce Hall and Lil Huddy made up?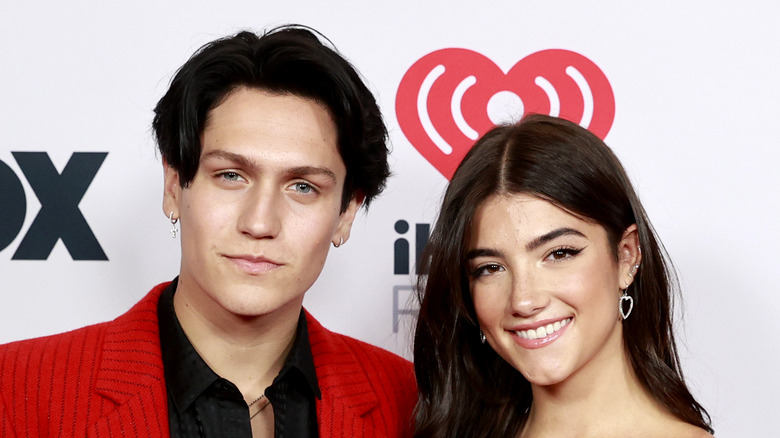 Of course, the drama wasn't in the past for long. Following the short ceasefire, in April 2020, Lil Huddy tweeted that he loves one woman and doesn't tell lies. He also tweeted that people always try to make him look like the bad guy. Bryce Hall was quick to quote the tweet back, saying, "The only lie I see is this tweet." Ouch.
So, where do the two stand today? From what we can tell, there is no feud and no friendship either. As for Charli D'Amelio and Lil Huddy, the two have been seemingly on-again, off-again post-diss track. Most recently, Lil Huddy and Charli claim that they are just friends despite Charli recently starring in his April music video, "America's Sweetheart." Hmm.
Things move quickly in the TikTok world, so keep your eyes peeled. Another diss track, tweet, or messy situation could be one Renegade away.

Source: Read Full Article