Taylor Swift reveals pink hair ahead of her 4/26 launch: is she doing a fashion line?
April 23, 2019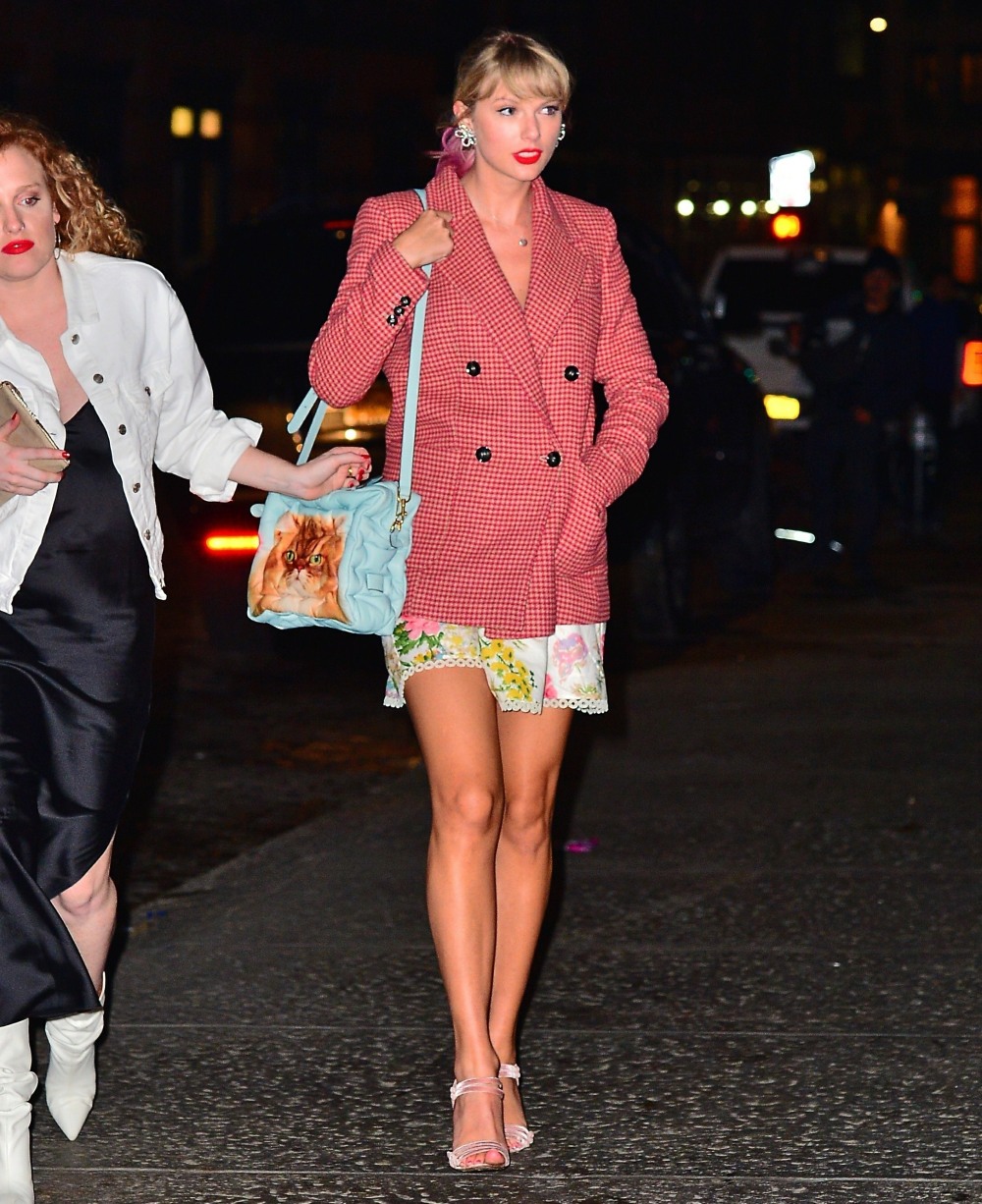 Taylor Swift is dropping *something* on Friday. My guess is that she's dropping her first single from her new album, plus a music video which will likely be directed by Joseph Kahn (her longtime video director). It's clear that the new album will not be snakey and faux-hard like Reputation. Reputation was partially about Taylor's anger, her reclaiming of the snake imagery, and her general attempts to show a badass side of herself. The styling was most dark and tomboyish, although I still maintain that she was trying to do too much with Reputation, and that's why the styling ended up all over the place.
So, this new album/project at least seems more consistent from a styling perspective. All of her teaser images have been girlish and pink and sparkly and hazy-feminine. Taylor stepped out in New York yesterday in two outfits, and it looks like she's already sending signals about the vibe with her street clothes and street-styling too. Taylor has dip-dyed the bottom of her hair pink. She's still got bangs. Everything is going to be floral and girly.
Oooh, I think I understand why the styling is so different from the Reputation era, and why it's so pastel and soft… is it because Taylor planned it out to drop the music right after Easter and she wanted to look like an Easter egg? F–k, I'm so bad at this.
Also: some of the Snake Fam have theorized that Taylor isn't dropping new music, she's doing a big fashion line instead. Huh. There have been clues for that as well. Why not both though? I could totally see her doing both a fashion line AND new music.
— Taylor Swift (@taylorswift13) April 16, 2019
— Taylor Swift (@taylorswift13) April 22, 2019
— Taylor Swift (@taylorswift13) April 21, 2019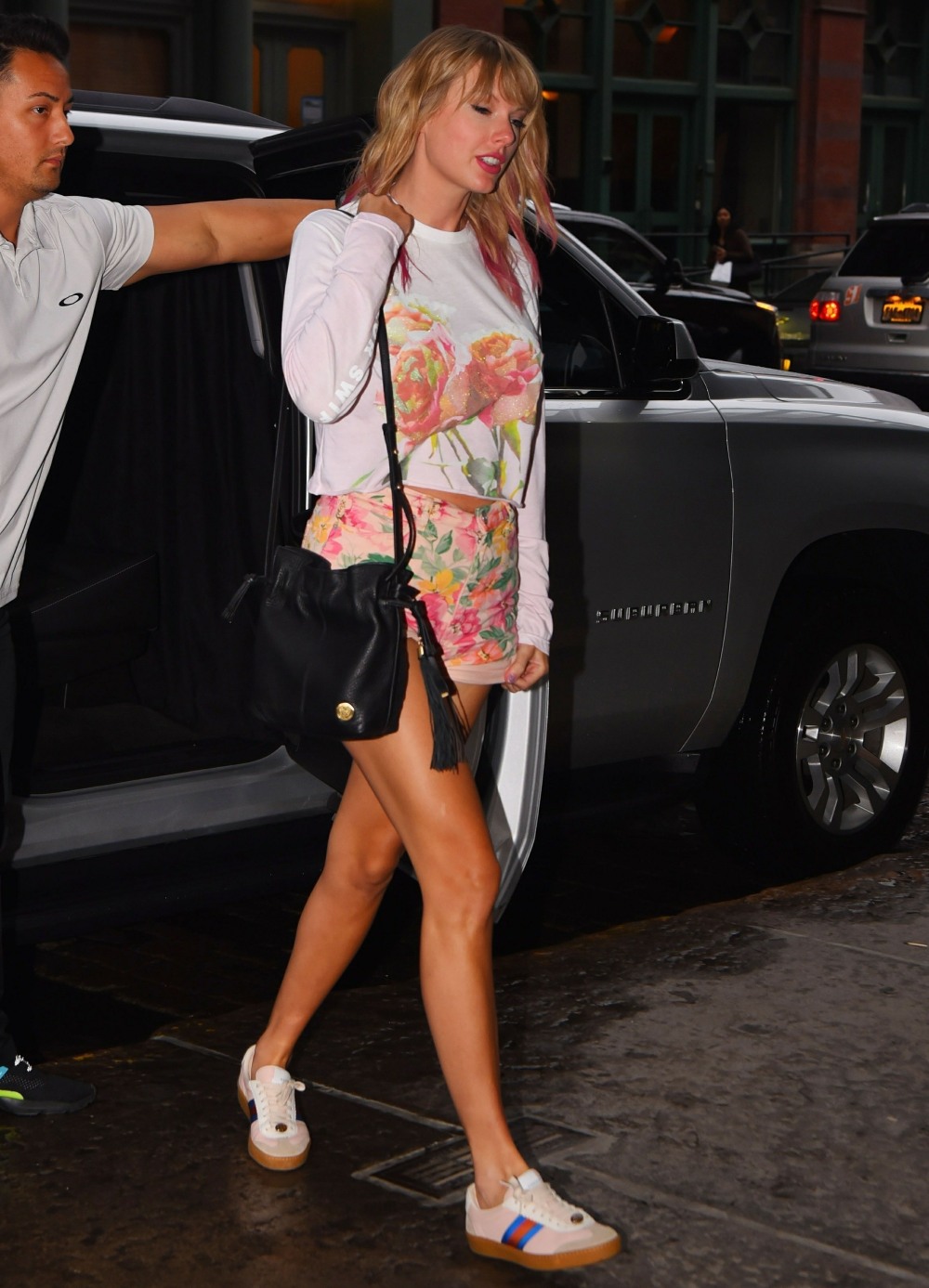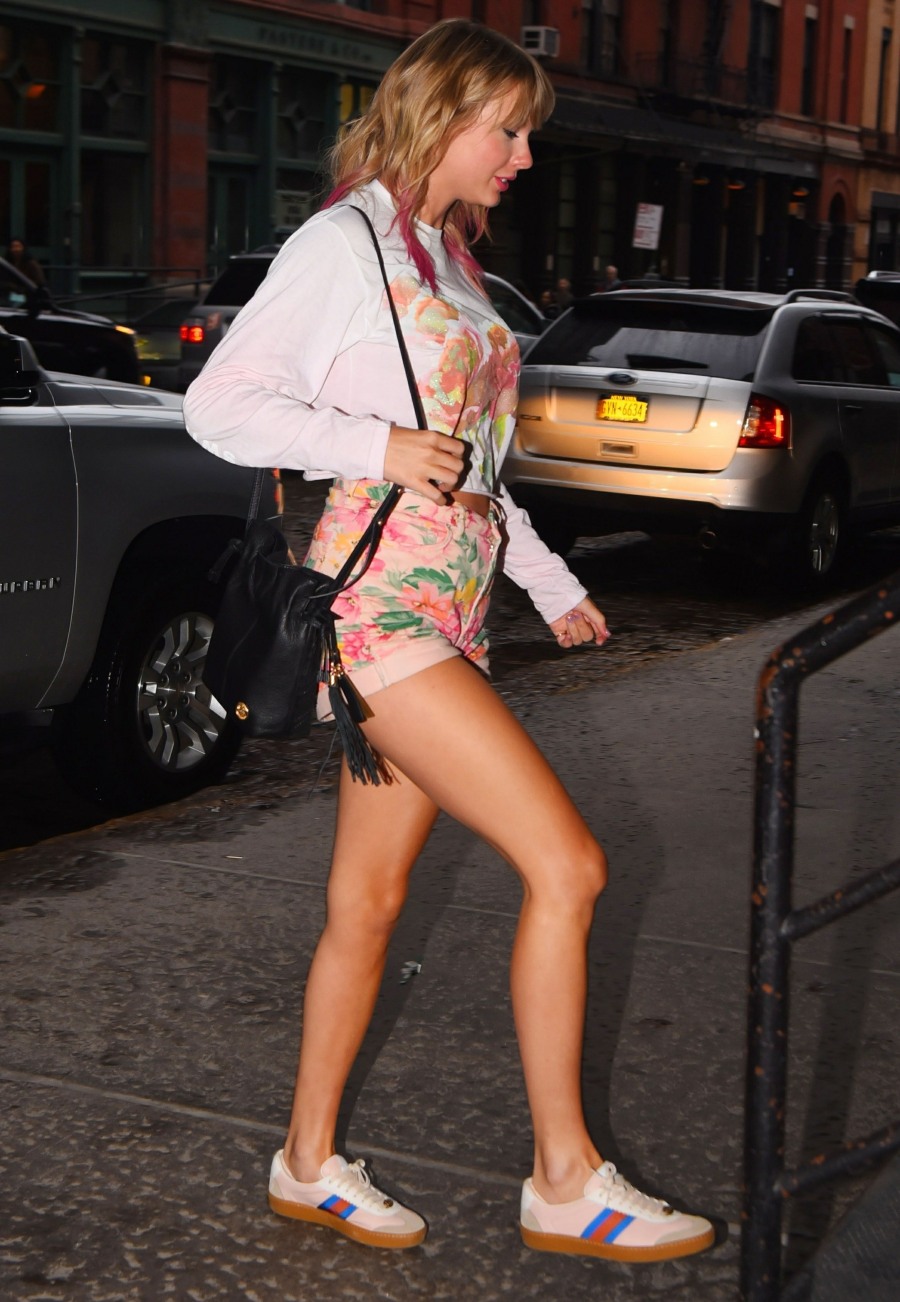 Photos courtesy of Backgrid.
Source: Read Full Article