Stevie Nicks Was 'Not Happy' About Being Naked On Her First Album Cover with Lindsey Buckingham; Says She Was 'Forced' and 'Truly Horrified'
December 4, 2021
Stevie Nicks' album cover with Lindsey Buckingham from when they were the duo Buckingham Nicks is iconic. But the Fleetwood Mac singer revealed that she didn't want to pose nude for the legendary cover and was pressured into taking her top off.
Here's what Nicks said about shooting the cover and some of the details of her tumultuous relationship with former bandmate Buckingham.
Stevie Nicks said shooting her first album cover naked was 'not [her] idea'
Before joining the classic rock supergroup Fleetwood Mac together in 1974, Nicks and Buckingham formed the duo Buckingham Nicks. They released one self-titled album together in 1973. The cover shows the couple from the waist up, shirtless. 
In a 2001 interview with ABC News, Nicks revealed that she didn't want to post nude for the now-iconic photo. When asked why she did her first album cover naked, the "Gypsy" singer responded, "That was not my idea. And I was not happy about that either."
Nicks continued to say that she was forced to take her clothes off for the photoshoot. "And I really was kind of forced to do that. That was one of those things, 'Well don't be a child, and don't be a prude, and you know, this is art' … And I was like, 'Well, my parents are not going to be happy about this art.' … I was truly horrified. As horrified as I've ever been in my life. I was horrified on that day … I should have said no because I didn't want to do it."
The "Dreams" singer said she has since made peace with the revealing album cover. "Now all those years are gone. It's been so long that it's all right now," Nicks said. "And I know people love the cover. I know people love that picture. So I can kind of deal with it and accept it more now."
Lindsey Buckingham allegedly forced Stevie Nicks to pose nude
Nicks didn't explicitly say that Lindsey Buckingham is the one who forced her to pose naked. But her 2017 biography Gold Dust Woman makes it seem like her former bandmate bullied her into taking her top off for the photoshoot.
According to the book (via New York Post), Nicks was "nervous" and "self-conscious" about getting naked for the album cover. It was clear she didn't want to do it. But Buckingham snapped at her, "Don't be a f—king child, this is art!"
Another portion of the book details Buckingham's abuse of Nicks. In a 1987 argument in front of the other Fleetwood Mac members, Buckingham "manhandled Stevie, slapped her face and bent her backward over the hood of his car. He put his fingers around her neck and started to choke her." Nicks said, "I thought he was going to kill me." But, according to the book, the rest of the band stood up for Nicks, and Buckingham didn't touch her again.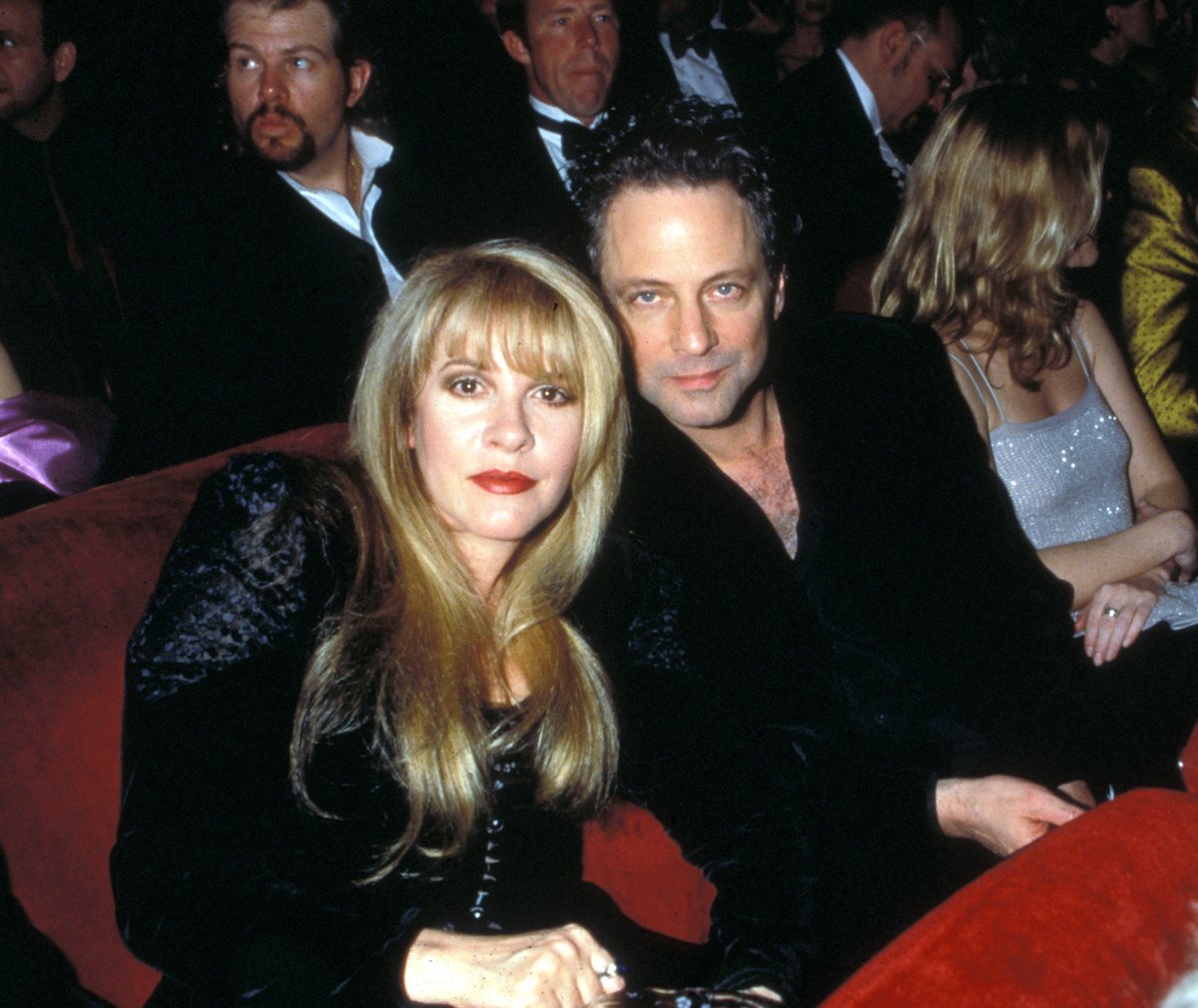 The 'Rhiannon' singer has described Lindsey Buckingham as a 'very powerful, controlling man'
Although Nicks hasn't directly accused her ex of abuse, she has described Buckingham as "a very powerful, controlling man." She also implied that their relationship is the reason she chose to pursue her career as a musician over family life.
In a 2015 interview with Maclean's, Nicks was asked when she knew she wouldn't get married. She responded, "Right away! In the beginning of my relationship with Lindsey, I realized that being in a relationship with a very powerful, controlling man probably wouldn't work out for me in the future as an artist."
Buckingham and Nicks are not on good terms with each other. Fleetwood Mac fired the guitarist in 2018, and he has implied that Nicks was responsible. In 2019, Buckingham had a heart attack that required triple bypass surgery. He said that Nicks contacted him after the procedure, but he hasn't heard much from her since.
How to get help: In the U.S., call the National Domestic Violence Hotline at 1-800-799-7233 or text START to 88788.
Source: Read Full Article