Ronda Rousey Explains How Motherhood Changed Her
October 1, 2021
Ronda Rousey wasn't just once on top of the world, she was once on top of two. After conquering the UFC after her debut, Rousey then went on to conquer the WWE with a similar level of success. Adapting to the WWE quickly, Rousey went on to put out classic matches and was one of the first women to main event a Wrestlemania.
After her time in WWE, however, the Mile 22 actor took a hiatus from the spotlight. One of her reasons for walking away from fame was to start a family with her husband Travis Browne. Although Rousey has recently celebrated the birth of her daughter, she was already a mother before her most recent pregnancy. And that taste of motherhood, Rousey feels, changed her for the better.
How did Ronda Rousey meet Travis Browne?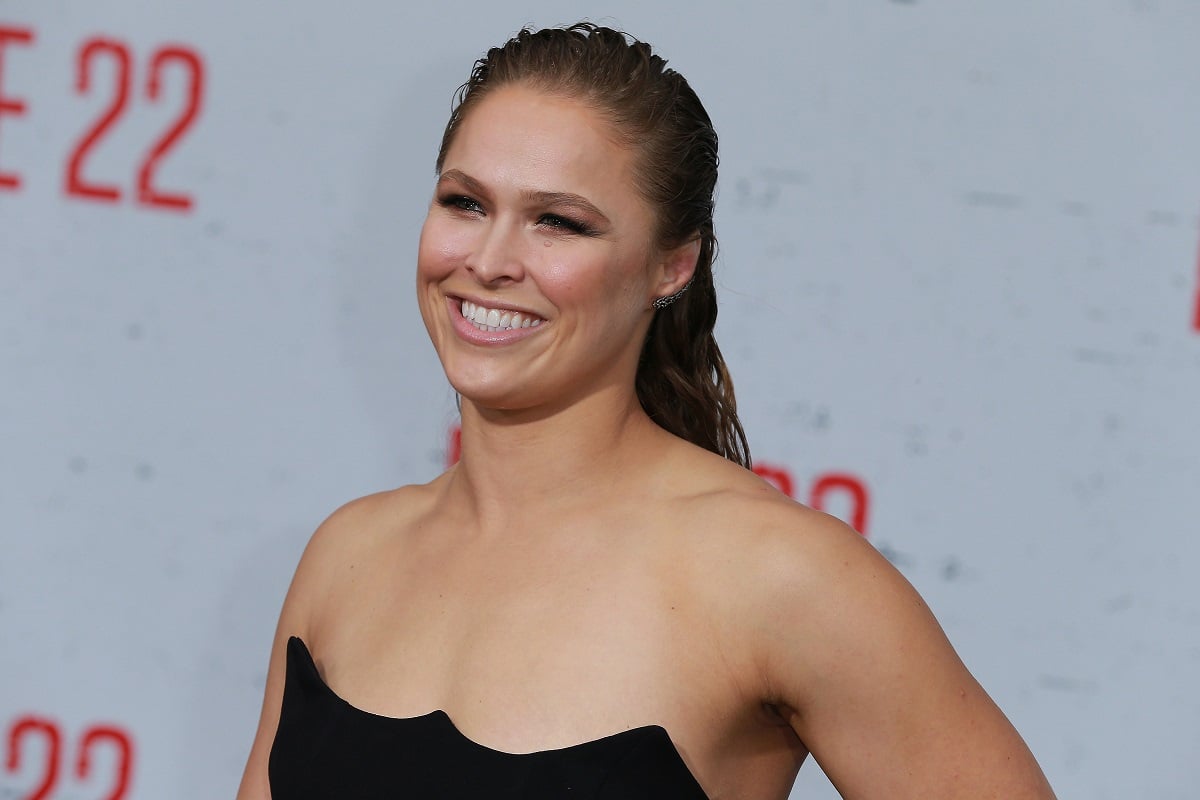 According to E Online, Ronda Rousey met Travis Browne somewhere around 2013 at the Glendale Fighting Club. But speculation that the Furious 7 star was dating Browne, who's also an MMA fighter, didn't happen until 2015. Rousey eventually confirmed to ESPN her relationship with Browne that same year.
"It's true that Travis and I are in a relationship," she told ESPN. "I've really enjoyed the time we have spent together and getting to know one another. And that's all I'm going to say about it."
The couple would, later on, get married in 2017, and four years later their marriage appears to be going strong. Browne is a frequent collaborator of Ronda's on the former champion's Youtube channel and accompanied his wife while she was on the road with WWE.
How motherhood changed Ronda Rousey
Before her most recent pregnancy, Ronda Rousey already experienced the responsibilities of parenthood. She filled in as a stepmom to two of Browne's children, whom he had from a previous marriage. For Rousey, it was an enlightening turn of events that gave Rousey an immediate family and helped the UFC champion rediscover herself.
"I was just by myself and a bachelorette completely content to be like, 'Ok, there's nobody out there for me,'" Rousey said in another interview with E online. "And then it went from that, looking out for number one, to completely an entire family. It taught me how much joy I can get in not really thinking about myself."
Her newfound family also allowed her to be a little bit more selfless when it came to her husband.
"I swore on my life that I would never cook for a man," Rousey revealed. "And Trav has completely changed my whole mind about everything. He did that not by ever asking me to cook, but for cooking for me for the first year-and-a-half we were together."
After leaving WWE in 2019, Rousey was intent on starting a family, but she was in no rush to make it happen.
"We're just putting it out in the universe and letting nature take its course and not trying to rush or pressure ourselves," Rousey confided to E.
In 2021, the universe finally granted Rousey her wish.
Ronda Rousey and Travis Browne welcome a new addition to their household
On April 2021, Rousey announced on her youtube channel that she was four months pregnant. As reported by TMZ, Ronda Rousey and Browne welcomed a new baby girl into the world on September 28th via Instagram. The couple named their newborn La'akea, and their Instagram photo shows the baby's hand over Rousey's and Browne's chest. Rousey has received an outpouring of support after giving birth, including from the WWE.
What this means for Rousey's professional in-ring future is unclear, but right now it's safe to say Rousey might just be focused on being a mom.
Source: Read Full Article