Rob Kardashian's New Instagram Account Isn't As 'Official' As Kris Jenner Wants You To
June 6, 2019
Don't get too excited about Rob Kardashian's "official" return to Instagram just yet, y'all.
KUWTK fans were freaking out on Wednesday when Kris Jenner and Kourtney Kardashian told them to follow the account @robkardashianoffical, seemingly marking the elusive reality star's return to the social platform following his ban in 2017.
But, like most things on social media, it's not exactly what it seems. Instagram officials have confirmed to TMZ that Rob isn't the person behind the account, as his ban is very much still in full effect.
The new account, these Insta-gods say, is an official fan account being run by "Jenner Communications" (LOLz), and there are plenty of rules in place to make sure that Rob can't treat it like his own account.
According to these insiders, Dream Kardashian's dad can't upload posts himself, nor can he create any of his own content for the page. Moreover, the bio and captions can't be written in the first person, and the account must be managed by someone other than the sock mogul.
We're sure someone's up to the task, though…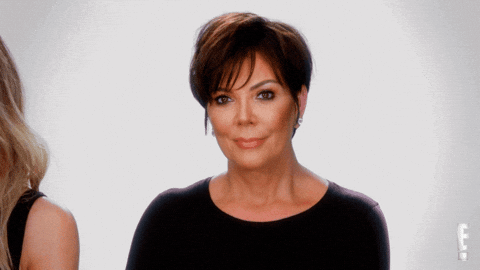 As we reported, Rob lost his 'gramming privileges in 2017 after he posted nude photos of his ex, Blac Chyna, which forced him to continue posting his revenge porn rant on Twitter and Snapchat. That ordeal, as you may remember, led to a nasty legal war between the two exes, with Chyna suing her baby daddy for a cool $20 million for posting her private parts online.
While that legal drama has yet to be settled, at least Rob (or Kris?) found a way to get his presence back on the profitable platform.
The verified fan account's first post was on July 5, 2018. It remained inactive until last month, but now it's lit with pics of socks, cute videos of Dream, and other Rob-friendly aesthetics:
These IG honchos tell the outlet that there are no plans to lift the ban on the 32-year-old anytime soon. But clearly Jenner Communications has double tapped its way around that.
Although he's faking it on the 'gram, the father-of-one has been keeping it real on other social platforms. Recently, Rob released a statement asking media outlets to "please stop creating" inaccurate stories about his life. He wrote:
" the mother of my child whom I have a wonderful relationship with, decided to drop the child support case because she felt it was in the best interest of our daughter. Reports of her wanting to have drinks was totally false and her being late was in reference to a prior meeting concerning our daughter. Please stop creating all these falsehoods concerning and I."
Noted.
Welcome back to Instagram, "Rob"!
Source: Read Full Article