'RHOC': Meghan King Speaks Out About 'Profoundly Devastating' Split From Joe Biden's Nephew Cuffe Owens
December 28, 2021
The Real Housewives of Orange County alum Meghan O'Toole King recently split from Cuffe Biden Owens after two months of marriage. The former reality star opened up about the breakup and how she's coping.
Meghan King and President Joe Biden's nephew, Cuffe Owens, got married in October
The President's nephew and the former housewife got married on Oct. 11, 2021, after w whirlwind courtship. King first introduced Owens to the world as "her man" on Instagram on Sept. 25.
Cuffe Biden Owens is an L.A.-based attorney, and he met St. Louis, Missouri-based Meghan O'Toole King on a dating app.
"We connected on a dating app, texted for a day or two, then spent five straight hours on the phone the first time we spoke," King shared with Brides. "By the time that call ended, Cuffe was booked and packed for a flight to St. Louis that took off in about eight hours. Within a week, we were back on the East Coast, meeting his family, and starting to plan our future together. We didn't leave each other's side for weeks."
The wedding took place at Owens' parents' home in Kennett Square, Pennsylvania. King and Owens chose their wedding date because it is also his parents' wedding anniversary. President Joe Biden and his wife, First Lady Dr. Jill Biden, attended King and Owens' nuptials.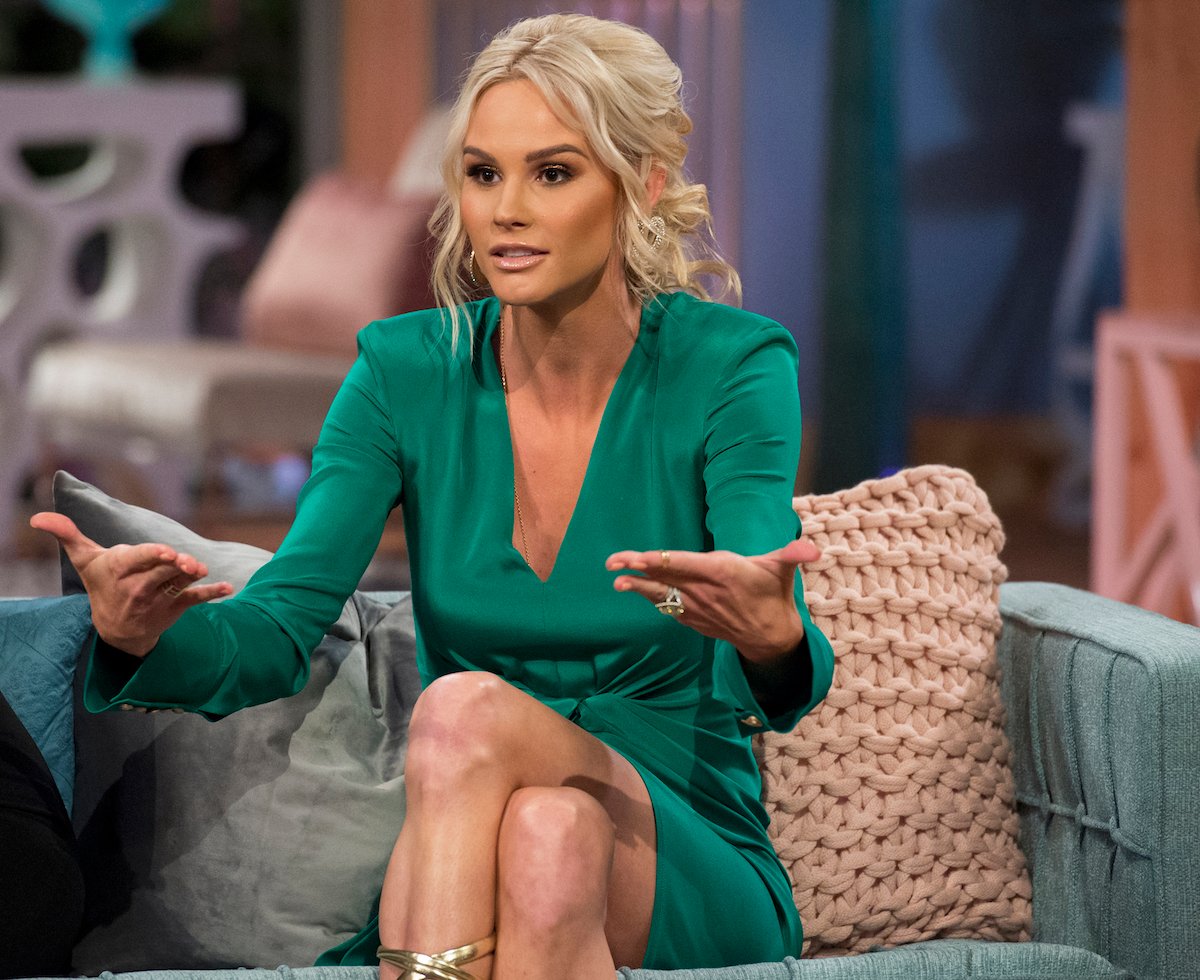 Meghan King says she is 'rattled' by 'profoundly devastating' breakup with Cuffe Biden Owens
King and Owens' marital bliss did not last long, though. The couple has reportedly split after less than three months of marriage.
King broke her silence about the breakup in a series of Instagram Stories she posted on Dec. 27. "I've been asked by many outlets and individuals to comment on the state of my marriage," King wrote on the first slide.
"I am rattled. This situation is profoundly devastating," King revealed in the second slide. "This is obviously not what I imagined when I made my vows – and I'm shocked and saddened by the way things turned out."
She continued to say, "I am moving forward with my children as we privately process our pain and begin to let go of shattered dreams."
The final slide was a plea to King's followers and fans. "At this time I ask for your grace and gentle kindness as I navigate this labyrinth of grief with my family."
The 'RHOC' alum recently opened up about anxiety and depression
The same day she posted Instagram Stories about the breakup, King also posted a video about her experience with anxiety and depression.
"I have some anxiety and depression…" King typed at the beginning of the Instagram video. "This is how it manifests…"
The RHOC alum showed footage of herself makeup-free with her hair pulled back. "Hair loss around my temples," she typed. "Picking at my face."
She then shared how she manages her anxiety and depression. This included "solid, healthy sleeping habits," "actually feeling my feelings," "getting fresh air," and "vitamins and pharmaceuticals."
King, who has opened up about stress and anxiety in the past, captioned the video, "I'm still me ♥️ and I love myself."
How to get help: In the U.S. and Canada, text the Crisis Text Line at 741741 to reach a crisis counselor for support.
Source: Read Full Article