Reese Witherspoon Stumbles on Stairs After Partying All Night at Jennifer Aniston's Birthday Bash
February 11, 2019
AceShowbiz –Reese Witherspoon appeared to run out of her energy after partying all night long at Jennifer Aniston's star-studded 50th birthday bash. The "Legally Blonde" actress stumbled on the stairs as she left the party late into Saturday night, February 9.
The "Big Little Lies" star and co-producer, who wore a mini dress and black high heels, wobbled on the stairs before she fell down and held onto the handrail. A hotel employee appeared to comfort her before she made her way into her car.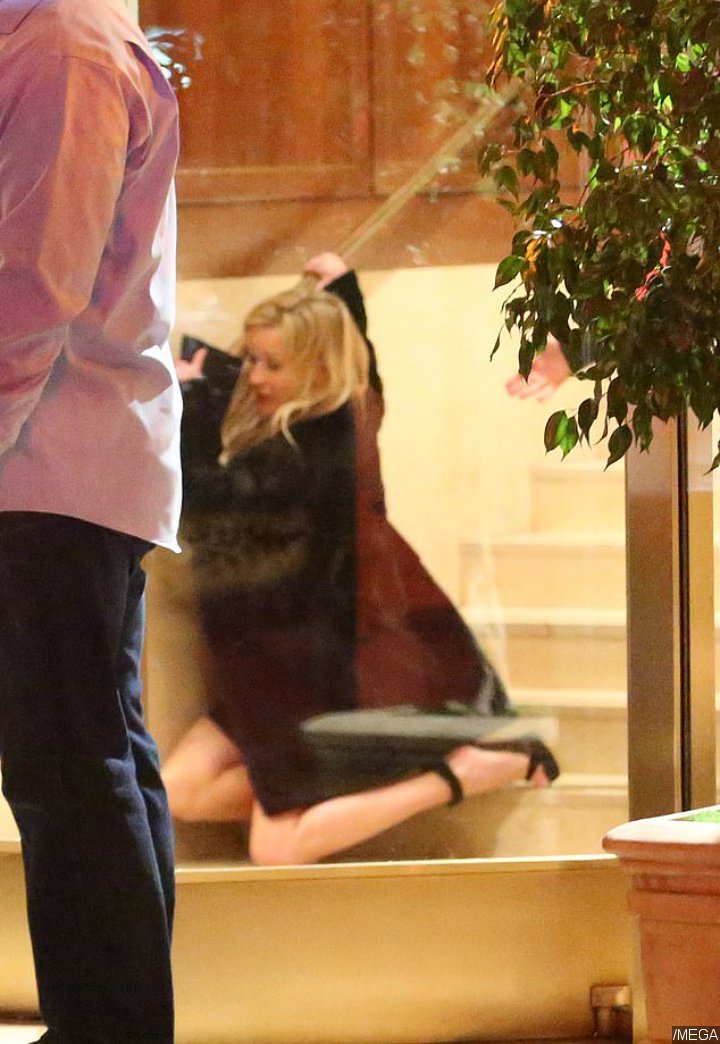 The 42-year-old actress bundled up in a black faux fur coat with her blonde hair arranged in loose waves. She still looked bewildered after she got up from the embarrassing incident, but was in good spirits as she flashed a smile while leaving in her chauffeur-driven car.
Reese was not the only celebrity spotted at Jennifer's 50th birthday party that night. Her ex-husband Brad Pitt, as well as fellow huge stars like George Clooney, Sandra Bullock, Courteney Cox, Gwyneth Paltrow, Ellen DeGeneres and Laura Dern were also among guests at the soiree.
Reese has been a close friend and colleague of Jen's for many years. They shared screen when Reese played Rachel's spoiled little sister Jill on "Friends" in 2000. The two will next star alongside each other on Apple TV's new series "Top of the Morning".
The upcoming show is described as "an inside look at the lives of the people who help America wake up in the morning, exploring the unique challenges faced by the women (and men) who carry out this daily televised ritual." Steve Carell, Gugu Mbatha-Raw and Billy Crudup are also set on the web drama. No premiere date is set just yet for the series.
Source: Read Full Article