Princess Kate repeated a barely-seen Catherine Walker coat for the Six Nations match
February 26, 2023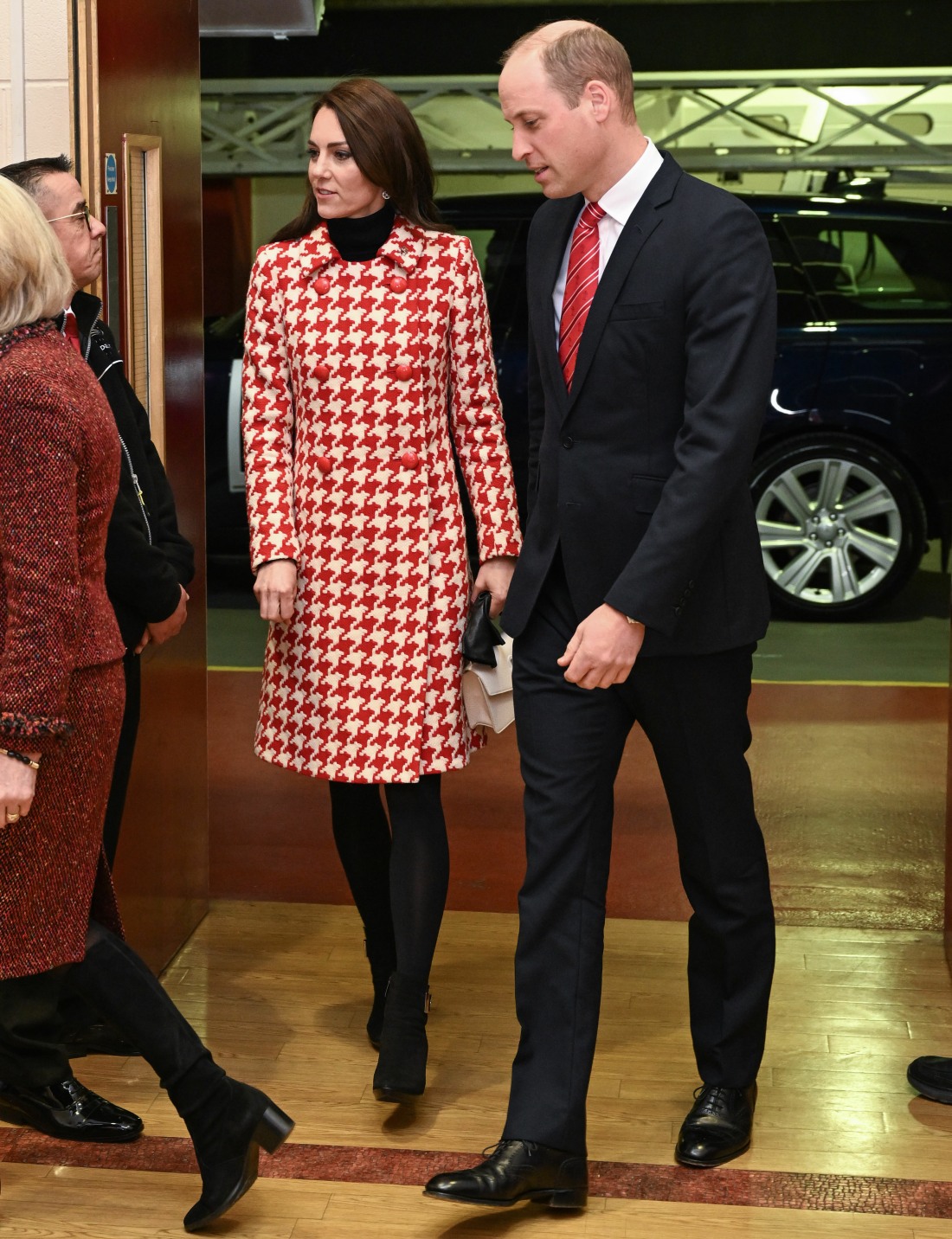 I had no memory of this, but Prince William and Kate traveled to Sweden and Norway in January 2018, when Kate was pregnant with Louis. It was in Sweden, when she was visibly pregnant, that she first wore this Catherine Walker houndstooth coat in red and cream. Five years later, the coat was pulled out and likely retailored, and Kate wore it on Saturday for the Six Nations rugby match in Cardiff. I was meh on the coat in 2018, and I'm still kind of meh on it? At least it wasn't a repeat of the same old green and blue coats, I guess. This time, Kate paired the coat with black tights, black boots and a black turtleneck. Sure. (Ooof, those buttons!!)
Kate is now the patron of English rugby, and William is the patron of Welsh rugby. The Six Nations match was between England and Wales, and England won. Kate was apparently quite pleased. Before the match, William and Kate met with injured players who receive support from the Welsh Rugby Charitable Trust. Kate seemed especially animated. They didn't bring any of their kids for this rugby match. My guess is that they left the kids at home because the Six Nations thing was in Wales, meaning there was more extensive travel involved.
Also: Kate wore a pair of diamond earrings to RUGBY. Meanwhile, at the BAFTAs, she wore those tacky-ass, cheap-ass Christmas ornament earrings.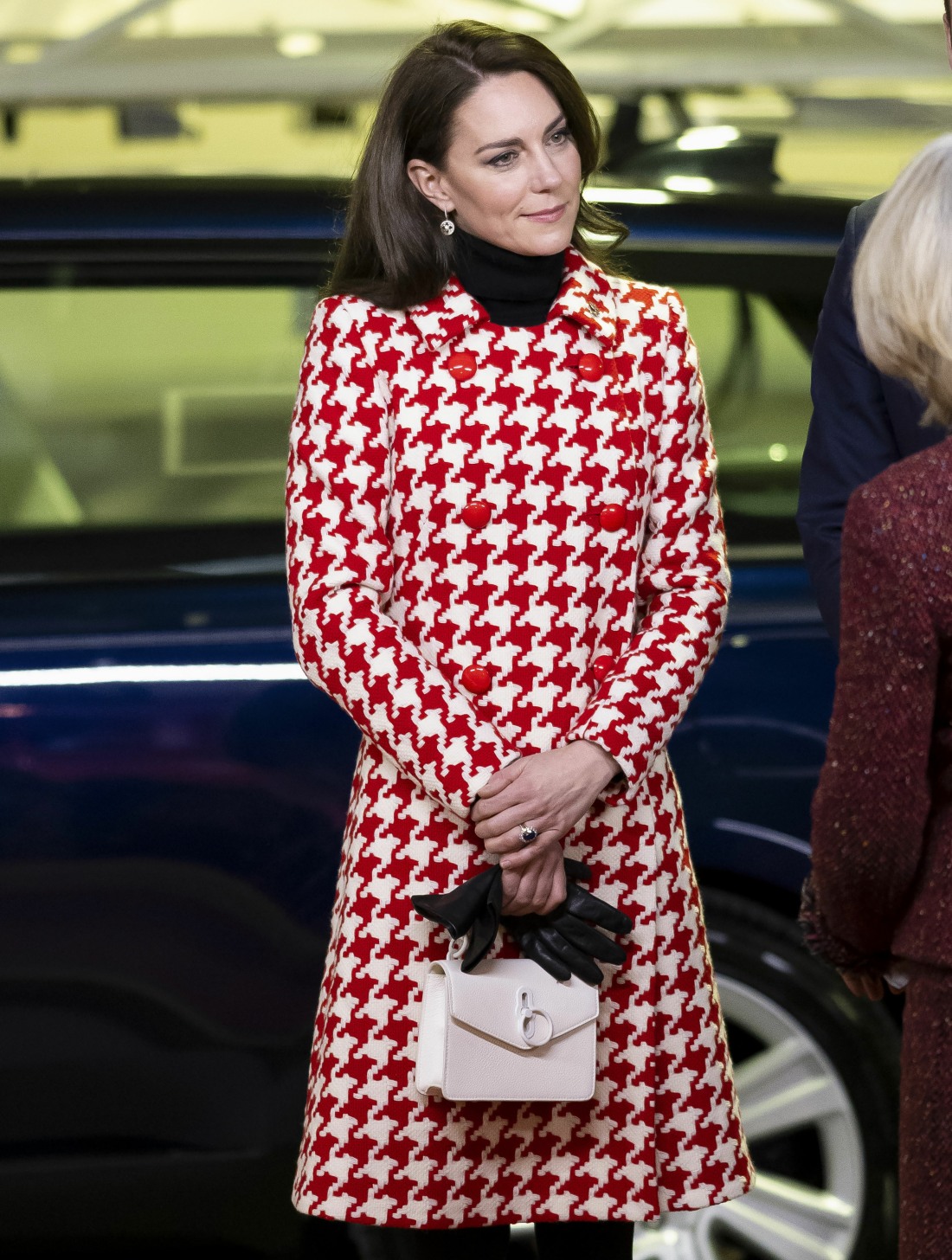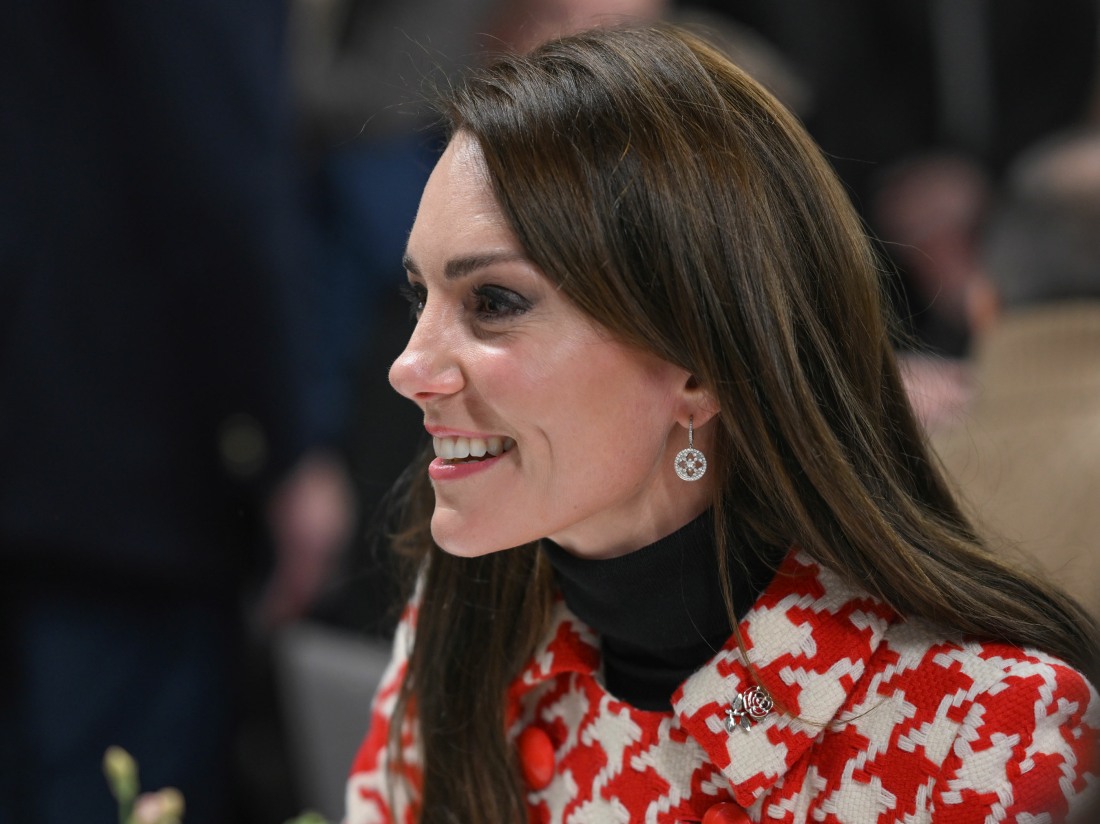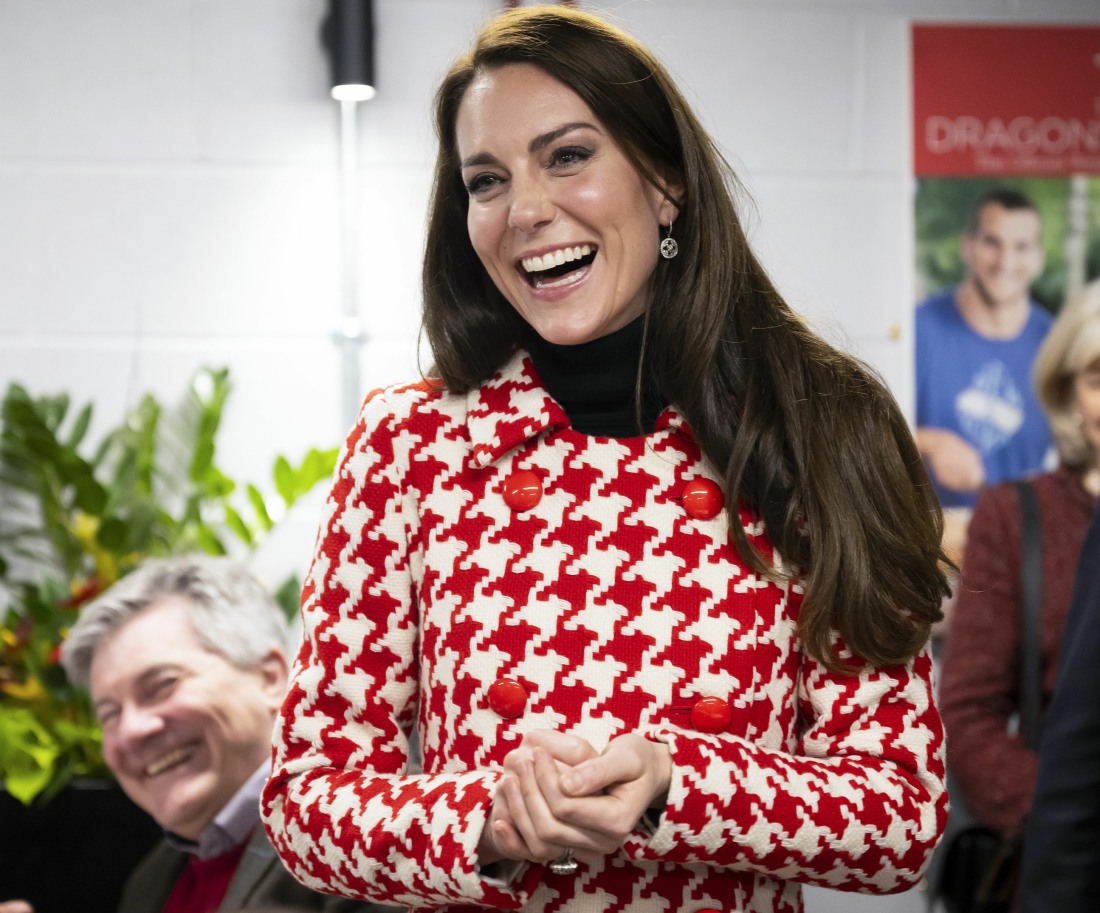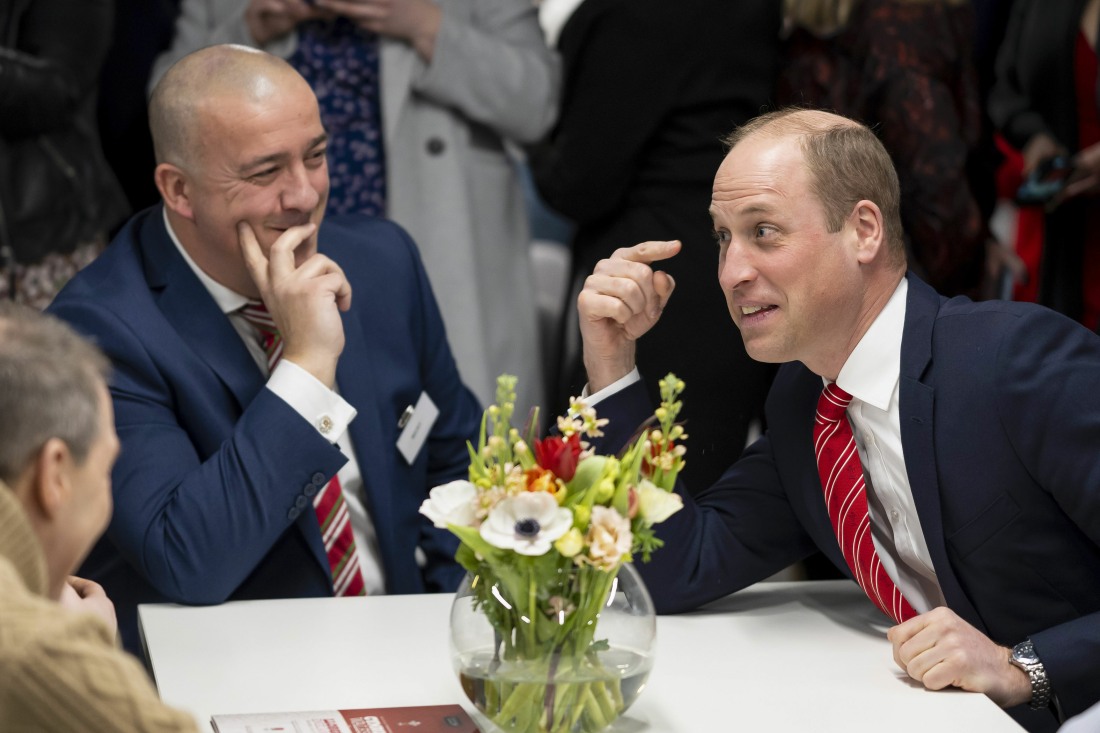 Embed from Getty Images
Photos courtesy of Getty, Cover Images.
Source: Read Full Article