Pete Davidson On How To Get Off The Internet and What To Do 'If You're in a Relationship'
November 22, 2019
Pete Davidson has been a cast member on Saturday Night Live since 2014, but he didn't become a household name until recently. He started dating Ariana Grande in May 2018 and his popularity kind of blew up. Their relationship, which turned into an engagement, ended October of that year and it was all the internet could talk about at the time. In a new Paper Magazine cover story, Davidson talked about how he makes a relationship works and how he deleted the internet.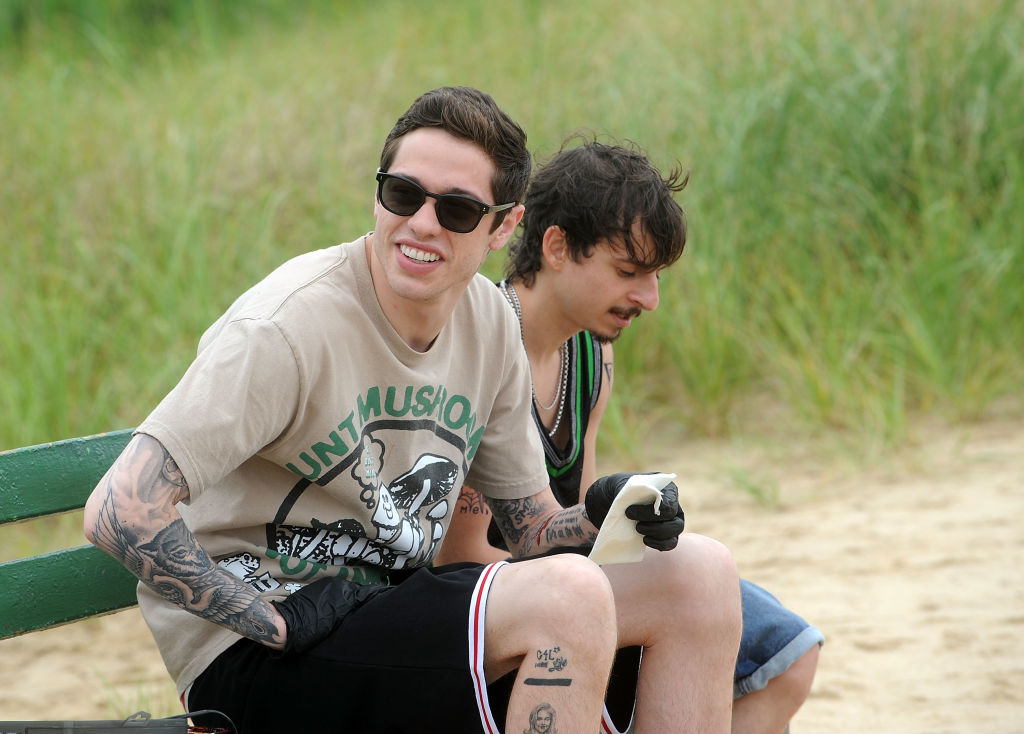 Davidson is officially off the internet, by choice
After he and Grande split up, he went offline for a while and deleted all forms of social media not long after. He told Paper that he "can't be on it" because of all the negativity sent his way. "Anytime I would go on, I would just see horrible things written about me all the time… I would look through [sic] the search tab on Instagram and I'm a meme!" he explained.
He shared he didn't like being the butt of jokes and memes. "I had to get rid of it. Also, dude, it's like, anytime you put something on the Internet, or type it out, it could be interpreted so many different ways," he said. "When you see the person saying it, there's no mistaking it at all, so I'm just saving everything for standup, and for, you know, shit like that."
Pete Davidson treats his girlfriends really well
So after staying out of the limelight for a bit, he started dating up a storm. Since Grande, he's been linked to Kate Beckinsale, Margaret Qualley, and Kaia Gerber most recently. As BuzzFeed pointed out, a lot of people find the number of women he's dated perplexing. But in his Paper interview, he spells out how he treats his partners and that seems to do the trick. 
"My love language, when I'm in a relationship, is I treat the person I'm with like a princess," he said. "I try and go as above and beyond as possible because that's what you're supposed to do? If you're in a relationship with someone, you're just supposed to make that person feel as special as possible."
But he owned up to what he might do wrong, though
On that note, Davidson also pointed out how he can overwhelm a partner, and that might straight the relationship. "But sometimes when you put so much on someone, it overwhelms them, and then they don't know if they could come close to that. Or if they can keep up with it," he said. "So it's very off-putting to some… I have learned that anything you do, it just has to be 'cause you wanna do it."
He also shared what else he's learned from his relationships. "That it's nobody's business. I think when you first get in a relationship and you're on television, you don't realize that when you post a photo of you and your girlfriend, you're pretty much announcing to the world your relationship," he said. "… The second [the public] knows you're together, it's already against you. You're losing. Because now they know you're together, if you're not [seen together], they know something went wrong. As opposed to like… people date. People date and are friends."
Source: Read Full Article