Natalie Portman Once Revealed Why She Avoided Jewish Roles
November 7, 2021
Natalie Portman has benefitted from taking on a wide array of roles in her career. From portraying the unassuming queen and Darth Vader's soulmate in Star Wars to an aspiring Ballet dancer in Black Swan, Portman's variety allowed her to inhabit many memorable characters.
But there were certain roles Portman would try to avoid due to preference. For instance, the actor didn't want to play Jewish characters in films for this reason.
Natalie Portman found rom-coms offensive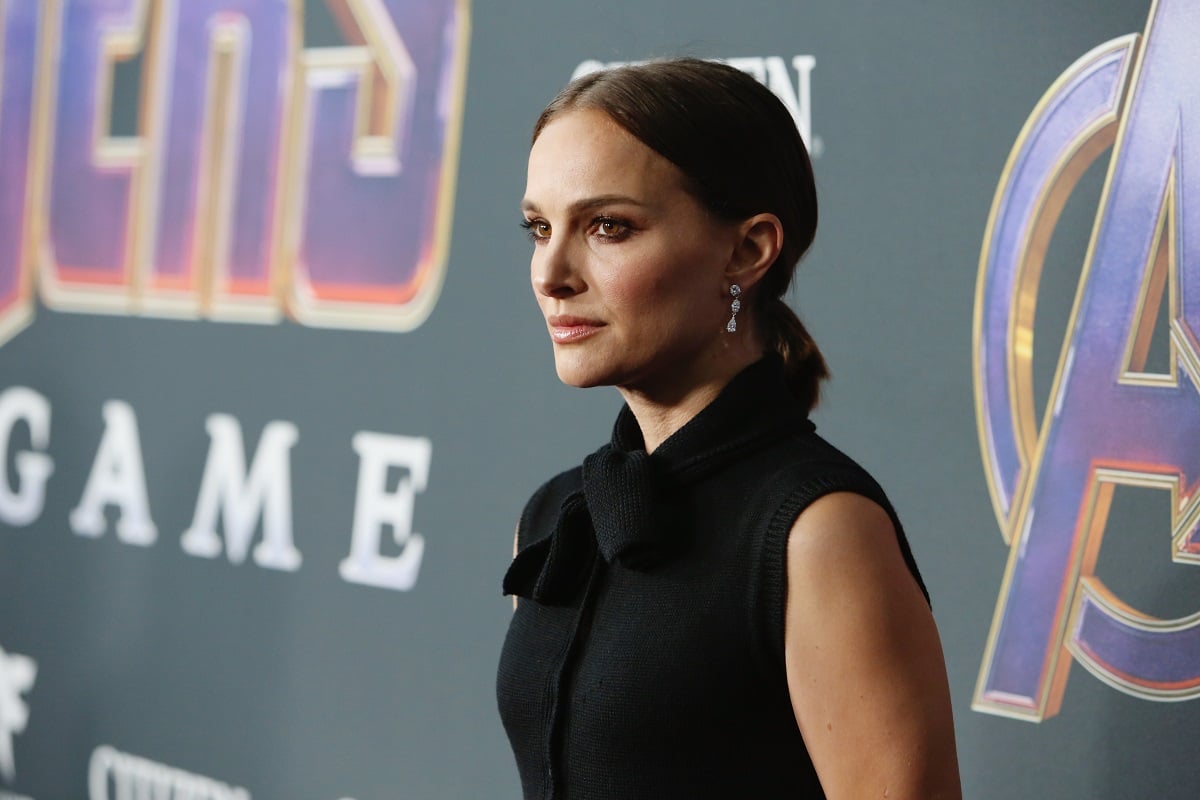 Although Portman has built an impressive filmography thanks to her diverse and creative choices in roles, there are certain kinds of characters the actor refused to do. One of those roles included the girlfriend in rom-com movies. According to Huffpost.com, Portman avoided a specific type of role in romantic comedies that personally offended her.
"It wasn't that I didn't want to do comedy. It's just that I would only get offered girlfriend parts in guy comedies," the Star Wars actor star said. "Which aren't exciting to me, or those offensive roles in romantic comedies where the woman has to have a job in fashion so that she can have nice clothes, and her goal is always marriage."
However, Portman did end up doing a romantic comedy that co-starred Ashton Kutcher. But that was only because Portman thought the film, No Strings Attached, had a different take on the girl meets guy rom-com formula.
"[Screenwriter] Liz Meriwether writes women so specifically and smartly," Portman said in an interview with Entertainment Weekly. "My character is a woman who's working, who's trying to create her own construct for relationships, who's funny herself – and isn't just the girlfriend of a funny guy."
Why Natalie Portman avoided Jewish roles
Similar to romcoms, Natalie Portman revealed she also avoided playing Jewish women. Although she did play a Hasidic bride in New York, I love You, Portman admitted the role was more an exception to the rule.
"I've always tried to stay away from playing Jews," Portman told Elle (via Huffpost.) "I get like 20 Holocaust scripts a month, but I hate the genre."
She later admitted that New York, I Love You was the first movie where she'd be playing a Jewish character that "really intrigued me."
Like her rom-com roles, it seems Portman doesn't mind playing Jewish roles. However, it's only an issue when the film revolves around certain topics like the Holocaust. Portman has starred in A Tale of Love and Darkness, for instance. The film also centers around Jewish characters and served as Portman's directorial debut.
Natalie Portman once thought the Jewish Community was too focused on the Holocaust
Portman has been critical of the Jewish community's focus on the Holocaust, especially in the education system.
"I think a really big question the Jewish community needs to ask itself, is how much at the forefront we put Holocaust education," Portman told Independent.
Portman explained that education on the Holocaust shouldn't be used for fear-mongering or making others feel paranoid.
"We need to be reminded that hatred exists at all times," Portman felt. "And reminds us to be empathetic to other people that have experienced hatred also. Not used as a paranoid way of thinking that we are victims," the Thor star said.
Source: Read Full Article