Miley Cyrus Took Liam Hemsworth's Last Name and the Story Behind It Is So Cute
February 9, 2019
In case you were wondering what's up with newlyweds Liam Hemsworth and Miley Cyrus, Liam stopped by Live With Kelly and Ryan this morning to talk about it. When Kelly and Ryan asked him how the first month of marriage with "Miley Cyrus" has been, he politely corrected them to say that she's changed her last name.
"Miley Ray Hemsworth now, actually," he said. He continued by saying that the whole thing was her idea. "She will still be obviously known as Miley Cyrus, but she took my name, which is great. That was honestly one of the best things about it. I didn't ask her to take my name, but she was like, 'No, of course I'm taking your name.'"
So sweet! And while she's probably been adjusting to having an entirely new last name, he said he's still struggling with remembering to call her his wife instead of his girlfriend. He did it recently in an award acceptance speech, and it was adorable.
"It's become a little more normal, but the first couple of weeks it was… I mean, it's only been a month and a half," he said. "But the first couple of weeks was really foreign to me, with 'wife' and 'husband.'"
He said he has a hack for helping him remember, and it's pretty genius: "I just have her in as 'Wife' in my phone now."
Writing that down for future use, TY!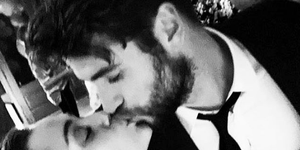 Follow Emma on Instagram.
Source: Read Full Article