Michelle Obama has been swimming and knitting in lockdown
March 11, 2021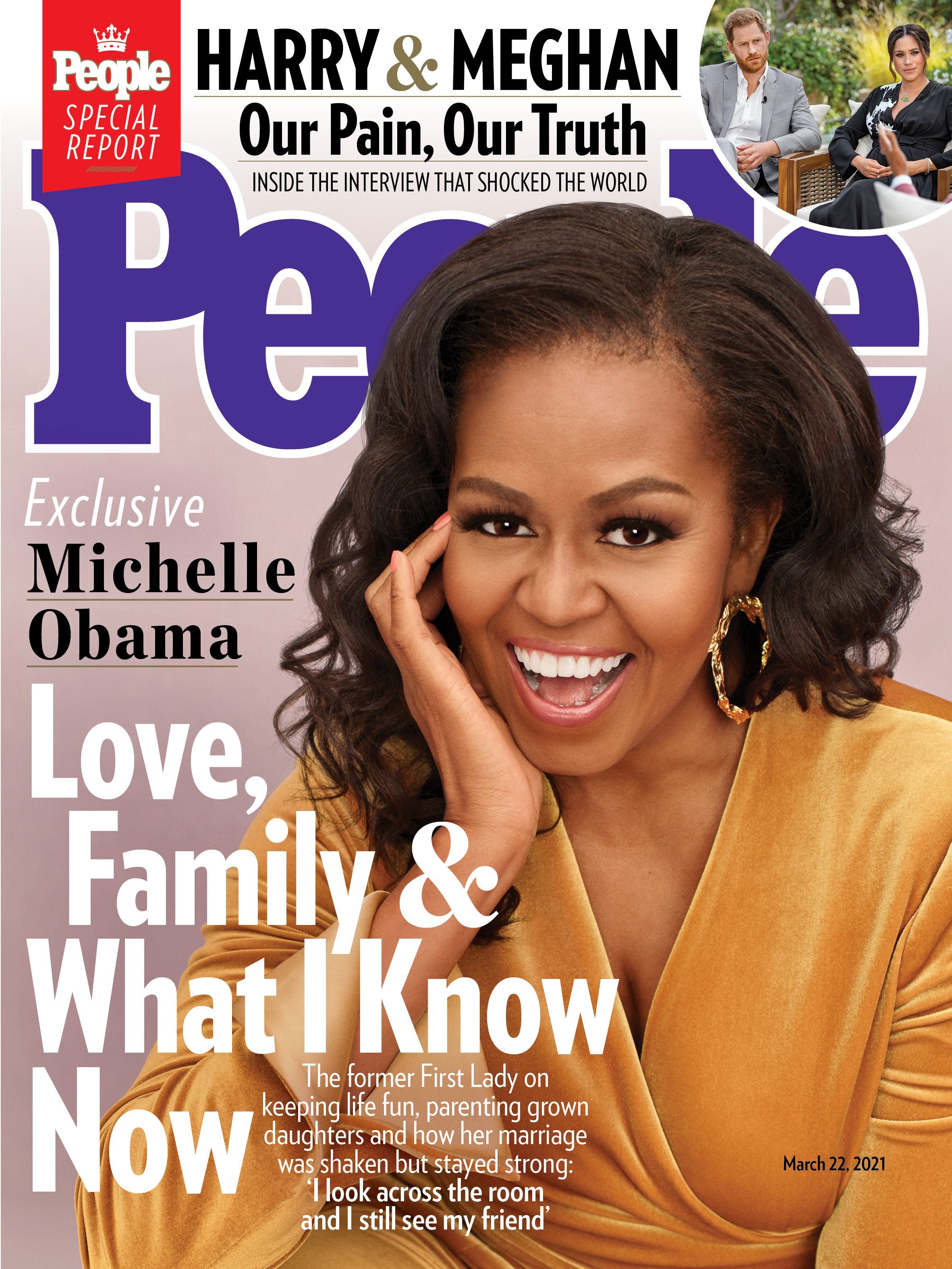 We know that Michelle Obama has not been sitting idly by during her quarantine. Although I just learned that she finished filming Waffles + Mochi prior to lockdown, we knew that the Obama girls came home to refill their empty nest. Of course Michelle spend a good portion of her time helping to get Donald Trump out of the White House. She also read to kids to give parents a much-needed break and launched a podcast. But what else did she do with her time? It turns out Michelle took up kitting and perfected her swim stroke.
While Sasha and Malia got into cooking ("they love the freedom of being in the kitchen, creating, experimenting," their mom reports), Mrs. Obama used the endless months at home to teach herself to knit. And now she's hooked.

"Knitting is a forever proposition You don't master knitting, because once you make a scarf, there's the blanket. And once you do the blanket, you've got to do the hat, the socks. … I could go on about knitting!" she says.

(Indeed, President Obama told PEOPLE in November that he already owned several bespoke hats by his wife: "She can crank those out.")

And then there's swimming.

"Over quarantine, I actually did teach myself how to be a better lap swimmer, because what I'm finding in my old age is that the high-impact stuff that I used to do, as I'm approaching 60, it just doesn't work. So I thought, well, swimming is one of those low-impact, good cardio things," Mrs. Obama says. "I worked myself up to almost a mile of swimming laps. Now, can I do that right this second? No. But this summer, I'm getting back into the pool."
[From People]
If I live a hundred lives I will still never be as accomplished as Michelle Obama is in this one. She's right about the pool and swimming. It is such a great exercise because it uses every muscle, and it keeps so much pressure off your joints. Plus I think I Zen out more when I swim than when I walk or run. But my four-mile walk route is right outside my front door and the pool is two miles away at the Y. It always becomes a convenience thing. Guess I'll just have to make a ton of money and buy that house with the lap pool in the backyard.
As for knitting, I tried it when I was pregnant. I made something, I can't remember what. It wasn't good, whatever it was. But I love the idea of knitting and I swear I will try again. I'll bet Michelle starts auctioning off her knit goods to small charities. Did anyone watch M*A*S*H? Loretta Swit, who played Maj. Margaret Houlihan, is a huge animal advocate. She used to donate needlepoint items she'd done to animal charities. My mom was president to one and Loretta donated something every year to our Christmas auction. As soon as Barack's shelf is full, I'll bet Michelle's hats start spreading the love. I adore Michelle censoring herself so as not to run on about knitting. OMG – she needs to have Krysten Ritter on her podcast and devote the whole hour to knitting. It would be amazing. That settles it, I'm definitely taking up knitting so that I can join a stitch 'n bitch club with Michelle Obama and Krysten Ritter. Who's with me?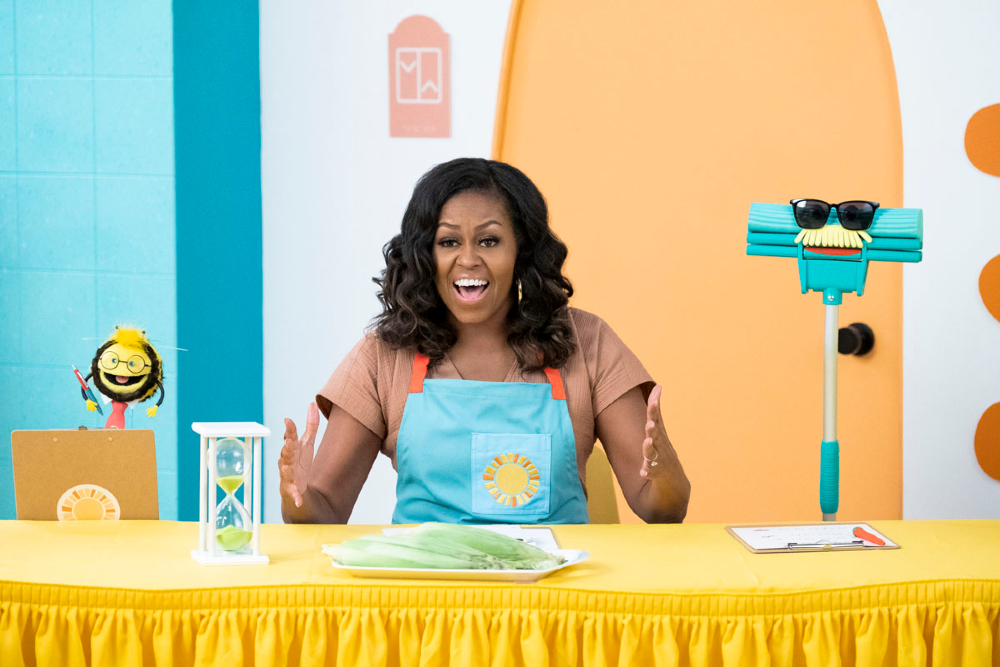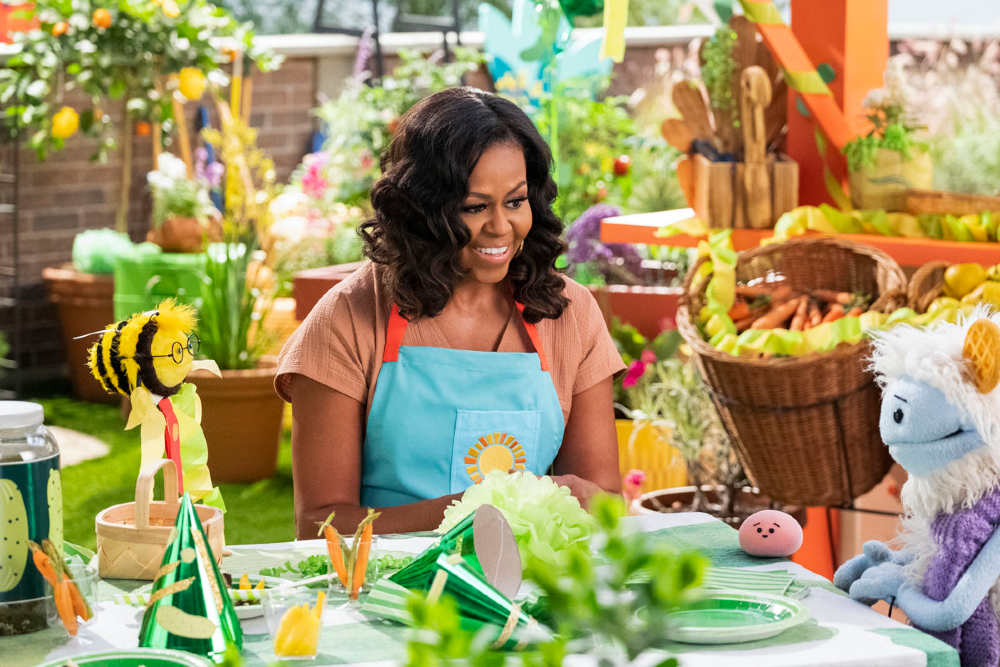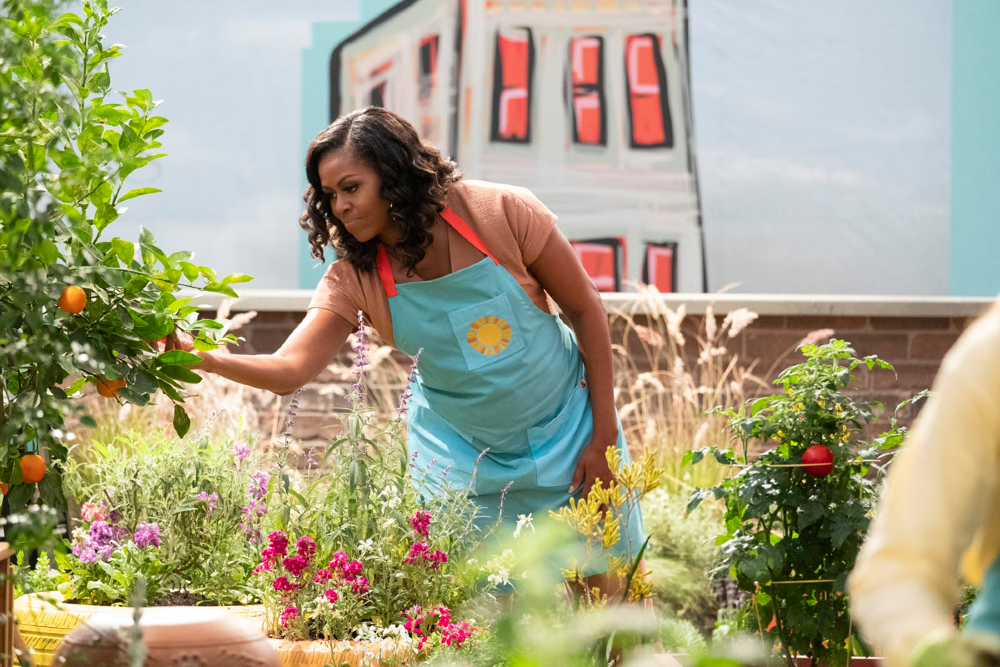 Photos credit: Twitter and Adam Rose/Netflix
« Previous Post
Source: Read Full Article