Michael Keaton: Post-Batman, 'I'm not sure I've ever seen an entire [comic book] movie'
August 20, 2021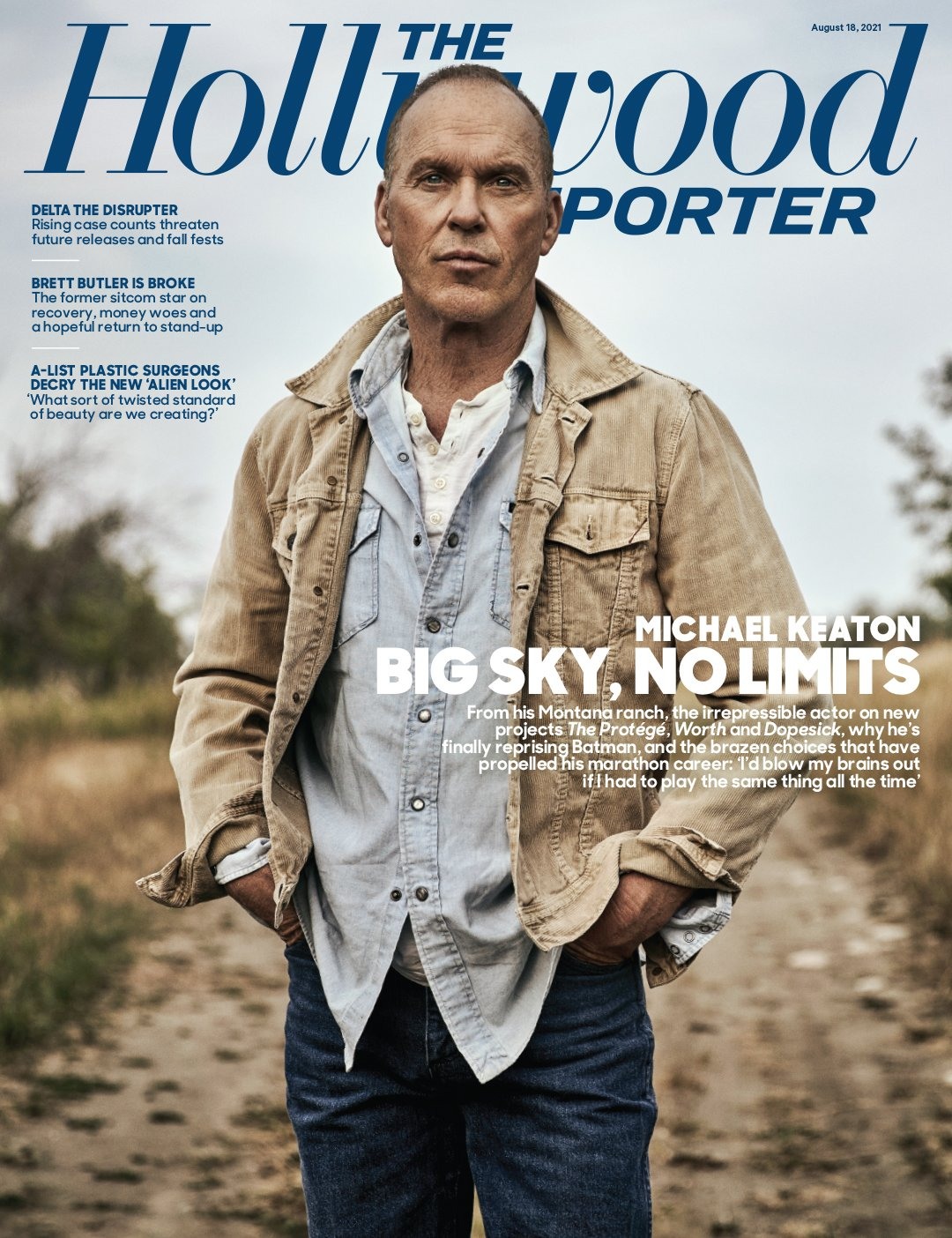 Michael Keaton covers the latest issue of the Hollywood Reporter. I had avoided reading the piece for a few days because I thought the interview would be a depressing slog for some reason, but it's not. Keaton is not a self-indulgent person, and he's old school in the sense of not understanding the popularity of comic-book movies, social media or city living. When he's not working, he lives on a ranch in Montana with his dogs and his horses. But he pays attention to what's happening in his industry and in the world, and I ended up enjoying this more than I expected. He's promoting several new films, including Dopesick, Worth and his return to the Batman role in The Flash. You can read the full piece here. Some highlights:
He's a Democrat even though his home is in MAGA-ville Montana: When Barack Obama was a senator running for president, Keaton introduced him at a Montana event, and he campaigned for Joe Biden last year in Pennsylvania. He tries to be judicious about how and when he wades into politics. "I learned a long time ago, you do more damage because you're famous. I've told people, you don't want me there. They'll go, 'Well of course he brought his Hollywood friend.' You know what people forget? We all were just some person somewhere in Cincinnati or f–king Ottawa or f–cking Cleveland."

Playing a sexy action hero for the first time in Protege: 'Oh man, I don't know. Go do it. I'd blow my brains out if I had to play the same thing all the time. I don't think I'd be doing this anymore. First of all, people would have been so f–king bored with me that it would have been over a long time ago. I also lose interest pretty quickly, which is not necessarily an admirable quality. It's a combination of being curious, not to a fault, but almost obsessively. Also, the challenge. Sometimes it works and sometimes it doesn't work. But I will give myself a little bit of credit for hanging on this long and still doing that, and then that, and then that."

He was never a comic-book fan: "What Tim [Burton] did changed everything. Everything you see now started with him. If you really think about what happened between 1989 and now, on a cultural, corporate, economic level, it's unbelievable. After the first Batman, I'm not sure I've ever seen an entire [comic book] movie. I just never got around to it. So you're talking to a guy who wasn't in the zeitgeist of that whole world. When I went down to do the Marvel things in Atlanta … It's an entire city dedicated to Marvel … They'll be doing Marvel movies forever. I'll be dead, and they'll still be doing Marvel movies."

Returning to play Batman in The Flash: "Frankly, in the back of my head, I always thought, 'I bet I could go back and nail that motherf–ker.' And so I thought, 'Well, now that they're asking me, let me see if I can pull that off.' I had to read it more than three times to go, 'Wait, how does this work?' They had to explain that to me several times. By the way, I'm not being arrogant, I hope, about this. I don't say it like, 'I'm too groovy.' I'm stupid. There's a lot of things I don't know about. And so, I don't know, I just kind of figured it out, but this was different. What's really interesting is how much more I got [Batman] when I went back and did him. I get this on a whole other level now. I totally respect it. I respect what people are trying to make. I never looked at it like, 'Oh, this is just a silly thing.' It was not a silly thing when I did Batman. But it has become a giant thing, culturally. It's iconic. So I have even more respect for it because what do I know? This is a big deal in the world to people. You've got to honor that and be respectful of that. Even I go, 'Jesus, this is huge.' "

He got vaccinated in Virginia! Wary of shooting during COVID, he began production of Dopesick just as the vaccines were becoming available to people in his age group. "I was desperate," he says of wanting to get vaccinated as soon as he could. "I was literally driving around, looking for a place, thinking I might luck out and somebody would go, 'Sure, Mike, come on in. We have some.' I literally went into some drugstore, saying, 'Is there any plan here that I can sign up for?' Because I just believed in it. I didn't want to get sick, but also, I didn't want to get people sick." (He eventually was vaccinated while in Virginia.)
[From THR]
At the start of the interview, he talks about how he's really f–king Irish and that's why he talks so much. It's true – he's not really a sh-t talker, but he will have these huge running monologues and he's a good storyteller. I really love what he said about Tim Burton being the guy who changed everything for comic-book movies and he's absolutely right. It was Burton! And I would put Chris Nolan up there too – Nolan showed that a comic-book movie didn't have to be sparkly and colorful and wry; they could also be dark AF dramas. It's kind of cool that he's bouncing around studios and fandoms too, but truly, the man does not give a f–k about that.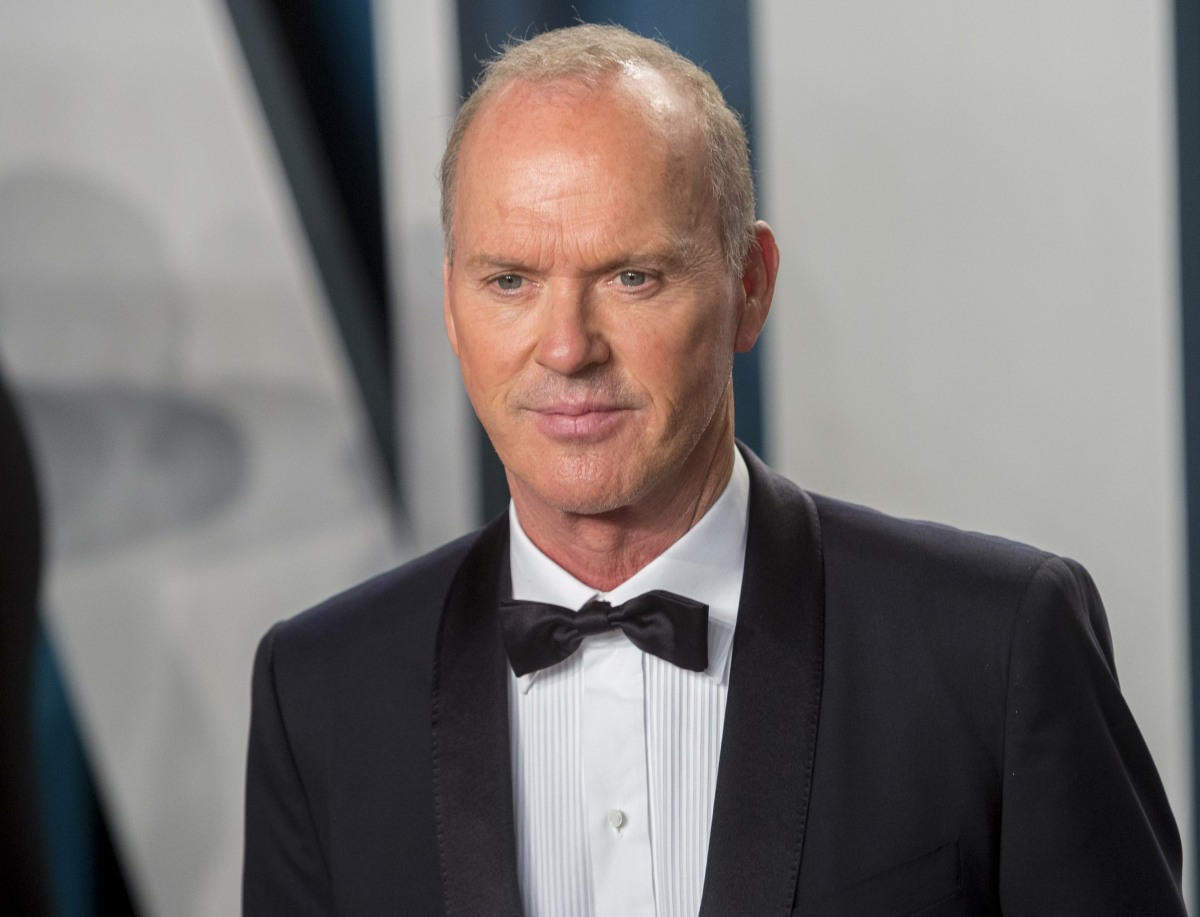 Photos courtesy of Avalon Red, cover courtesy of THR.
Source: Read Full Article