Maddie Ziegler's Net Worth Will Make You Question What You Were Doing at 19 Years Old
May 25, 2022
Remember back in the day when Maddie Ziegler was best known as being one of Abby Lee Miller's favorites on Dance Moms? And then she danced her way through Sia's "Chandelier" video and became a household name? Yeah, well, now she's coming off a starring role in Steven Spielberg's West Side Story, and thanks to an exploding career, some major brand partnerships, and staying in Sia's bag all these years, Maddie's bank account has become ridiculously impressive. So how high is Maddie Ziegler's net worth, exactly? You are simply not ready. But let's break down each of her money-making ventures just in case you're in the mood to question all the decisions you made as a teenager!
Maddie's Reality TV Roots
The show may have been called Dance Moms, but we all know Maddie was the star, landing so many solos that it got under everyone's skin. Dance Moms put Maddie on the map, and she allegedly earned $2,000 per episode and $400,000 for six seasons. Plus, she's probably still raking in some portion of her initial earnings each time a rerun airs thanks to residual checks.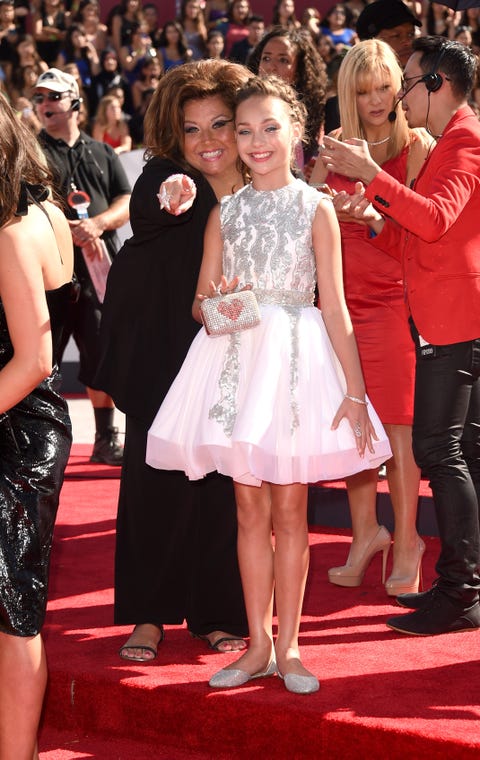 Oh and aside from Dance Moms, Maddie was a judge on So You Think You Can Dance: The Next Generation at just 13 years old. Meanwhile, 13-year-old me was literally selling homemade lemonade to my neighbors, bye.
Maddie Ziegler + Sia = Music Video Magic
Feels like just yesterday (*dreamy harp music*) that Maddie and Sia teamed up for the iconic "Chandelier" video. They've remained consistent collaborators ever since that fateful day in 2014 (including on Sia's controversial 2021 film Music), and combined, all the music videos have amassed billions of views on YouTube. Billions of views = tons of advertisement placement = lots of money for everyone involved. It's unclear exactly how much Maddie made for her participation in Sia's videos, but Sia herself has $30 million to her name and has probably been happily forking over an impressive amount of money to borrow Maddie's skills for each shoot. And gifting her cars, apparently!
https://www.instagram.com/p/BoYDQ0TjPRK/?utm_source=ig_embed&utm_campaign=loading
A post shared by SIA (@siamusic)
Maddie's Also an Influencer…
It's no surprise that companies want to pay Maddie to promote their brands—I mean, she has almost 14 *million* followers on Instagram. She's worked with the likes of Marc Jacobs, Impulse Fragrances, and Pop-Tarts, to name just a few—but more recently she's been part of campaigns for Versace, Kate Spade, and Hugo.
https://www.instagram.com/p/CdWJ7IaJf7u/?utm_source=ig_embed&utm_campaign=loading
A post shared by maddie (@maddieziegler)
https://www.instagram.com/p/Cc52MocuJLL/?utm_source=ig_embed&utm_campaign=loading
A post shared by maddie (@maddieziegler)
https://www.instagram.com/p/CZNB8sAuSi9/?utm_source=ig_embed&utm_campaign=loading
A post shared by maddie (@maddieziegler)
No word on her per-post rate, but other influencers with her same general number of followers get paid around $30,000 per post according to Hopper HQ's Instagram Rich List, so let's assume it's about that!
…and She's a Best-Selling Author
On top of writing a trilogy about a 12-year-old dancer who has to move with her family to Florida, Maddie also penned a memoir, The Maddie Diaries, which earned her the title of ~New York Times Best Seller~.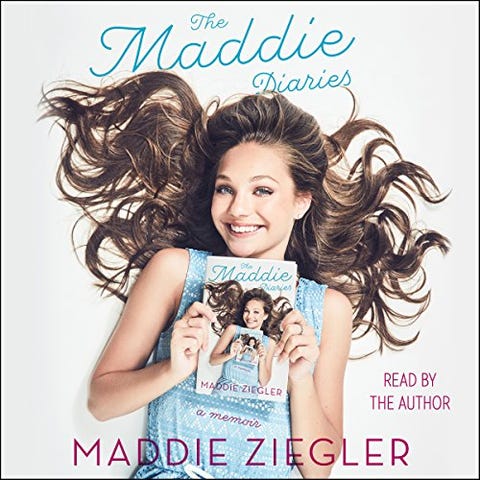 Designing Is Maddie's Secret Talent
Raise your hand if you knew Maddie also designed clothes!? (Seriously, what can't this girl do?) On top of having a clothing line, which has sold on Amazon, Maddie has also designed athletic wear for Kate Hudson's Fabletics. Excuse me while I go buy more leggings than any human needs.
West Side Story Likely Took Maddie's Net Worth to the Next Level
Maddie has already landed roles in big-name projects like Pretty Little Liars, To All the Boys: P.S. I Still Love You, and the aforementioned Music—but starring in Steven Spielberg's West Side Story adaptation as one of the Jets? That's a whole other ball game. We don't know Maddie's exact compensation contract, but the movie was huge so gonna assume it was…a lot?
She Has $ Tied Up in Real Estate
At just 15, Maddie and her family moved into a $1 million home because she was already that rich, and she gave everyone a tour.
But they also seem to have a place in Los Angeles, judging from her sister giving everyone a tour of her L.A. room:
So, What Is Maddie Ziegler's Total Net Worth?
All that hard work and business savvy brings Ms. Ziegler to a net worth of $5 million, according to Celebrity Net Worth! It's not quite as much as JoJo Siwa's $20 million, but it's way more than my personal fortune of $7.52.
Source: Read Full Article