LGBTQ+ Protests Against Dave Chappelle's The Closer Remind Us That Words Matter
October 25, 2021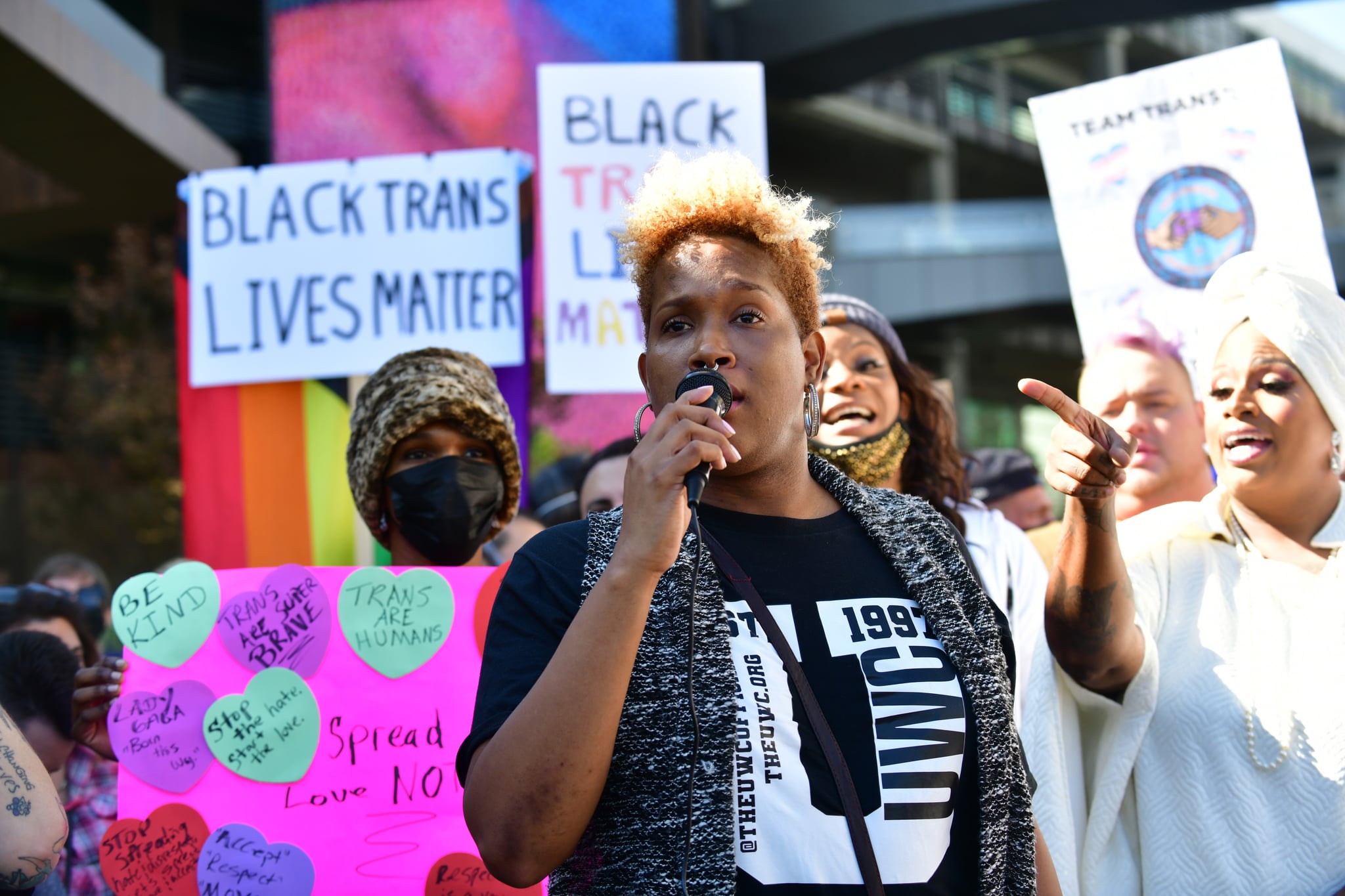 It's been three weeks since Dave Chappelle sent social media into a firestorm with the release of his latest Netflix project, The Closer. The one-hour special seemed to focus on members of the LGBTQ+ community, particularly trans women, making them the punchline of several of his jokes. However, for members of the LGBTQ+ community, the comedian's latest special isn't all "jokes" and can be dangerous.
At one point in the hour-long stand-up, Chappelle even went out of his way to refer to himself as "Team TERF" in defense of Harry Potter author J.K. Rowling. In 2019, the author announced herself as a TERF via Twitter, an acronym for a trans-exclusionary radical feminist.
He continued, "I didn't even know what the fuck that was, but I know that trans people make up words to win arguments…" Chappelle even implied that "They" were out to get him. "They" is a dig at people and their respective gender pronouns. The comedian replied, "One 'they' or many 'theys'?"
To transgender and nonbinary viewers, the special is nothing more than a dismissal of their identity and could lead to actual harm. POPSUGAR spoke to prominent LGBTQ+ voices about Chappelle's new special and how platforms like Netflix need to be more careful with content.
Source: Read Full Article