Kim Kardashian & Kanye West Announce Their Baby Boy's Name! It's…
May 17, 2019
Kim Kardashian West and Kanye West have finally welcomed their baby boy!
As we reported, the KUWTK starlet announced his arrival last Friday on Twitter. This came just hours after Kourtney Kardashian told mom Kris Jenner on Ellen DeGeneres' show that their surrogate was in labor!
Video: Watch Kim Kardashian Get Fitted For Her Sexy Met Gala Look
And now, we finally have the name.
It's….
Psalm West!
On Friday, the mom-of-four revealed the exciting news on social media, and even posted a picture of her new bundle of joy!
As seen (below):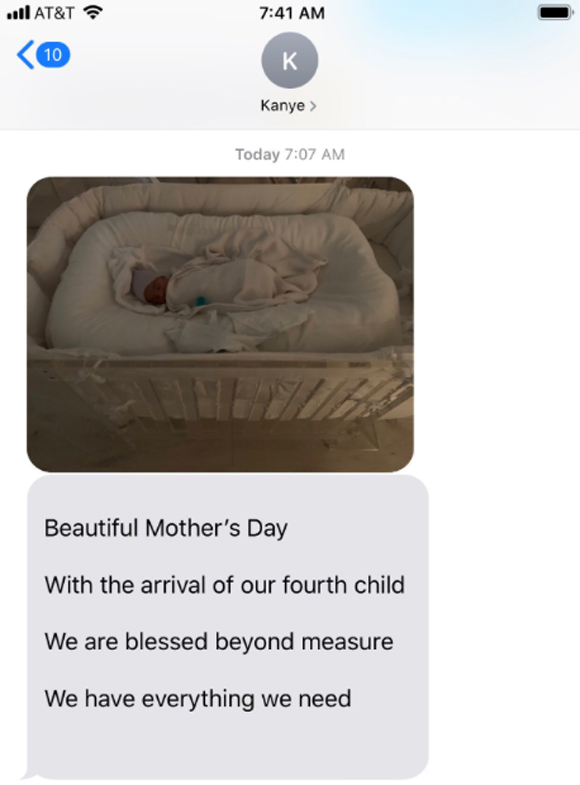 As we wrote, the 38-year-old "had a beautiful Mother's Day weekend with her newborn and older kids" including daughters North and Chicago West, and son Saint West. A People source explained:
" didn't seem stressed out at all… Before the baby was born, she was freaking out for weeks because she felt they weren't ready for him. But the second he was born, Kim was just focused on how happy she is that her baby boy is here."
Now that her second son has arrived, Kardashian has adopted "a bit of a lighter schedule right now so she can bond with her baby."
"She seems very happy. And Kanye loves the energy of having a newborn. A new baby to love and get to know is so special for the whole family."
Recently, the reality TV personality gave an update on Psalm, saying "he is the most calm and chill of all of my babies so far and everyone loves him so much."
In January 2019, Kim confirmed baby number four news to Andy Cohen while appearing on Watch What Happens Live with sisters Kourtney and Khloé Kardashian.
While speaking to Elle, the KKW Beauty mogul expressed concern with how her kids will react to their new brother:
"I do worry about them getting along, because for my sisters and I, we were just so close growing up and obviously still are… And I want them to be, too!"
Additionally, while speaking to ET's Keltie Knight, Kardashian said this baby situation is a "different experience," explaining:
"I love my surrogate, we have a really good relationship. I really trust her and I definitely see, like, the first time that I went through it, I was a little bit more anxious, and texting more and calling more, and I feel like my surrogate this time around really is such a protecting person and I really trust that in her."
She added:
"So, I feel really calm and at ease… I don't know if it's a fourth kid thing or, we've been through the surrogacy before, you just get a little bit more calm as they go."
As we wrote in January, Kimye used a new gestational carrier for this pregnancy as the surrogate who carried Chicago ironically got pregnant for herself.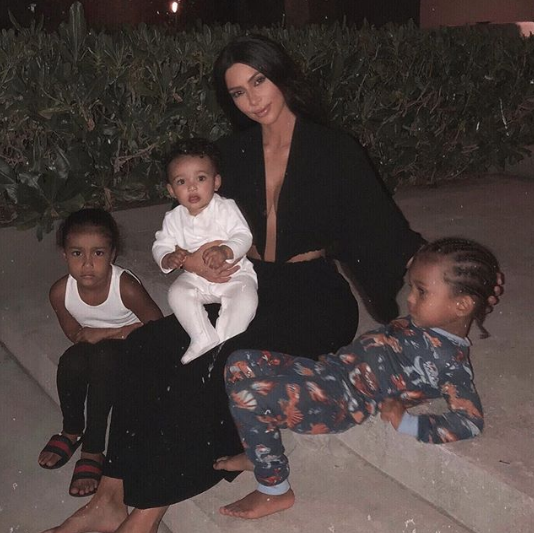 Thoughts on the little one's name, Perezcious readers??
Is it just what you were expecting or were you wayyyyyyy off? Sound off in the comments (below)!
Source: Read Full Article