Kim Kardashian, Jessica Chastain and More Stars Cancel 4th of July After Roe v. Wade Overturn
July 5, 2022
The Oscar-winning actress flips the bird on her Fourth of July post in protest of the Supreme Court's decision, while Katy Perry complains that 'women in the US have fewer rights than an actual sparkler.'
AceShowbiz -This Fourth of July looks to be less starry in the wake of the Roe v. Wade overturn. Kim Kardashian and Jessica Chastain have joined a flurry of celebrities who turned the moment of celebration to further criticize the Supreme Court's controversial decision.
Taking to their social media pages, they declared that 4th of July is canceled due to the lack of independence women now have over their own bodies. Kim and her mom Kris Jenner spoke up their mind on the matter by reposting a message from @bitton on their Instagram Stories. "4th of July has been canceled due to a shortage of Independence. Sincerely, Women," the post read.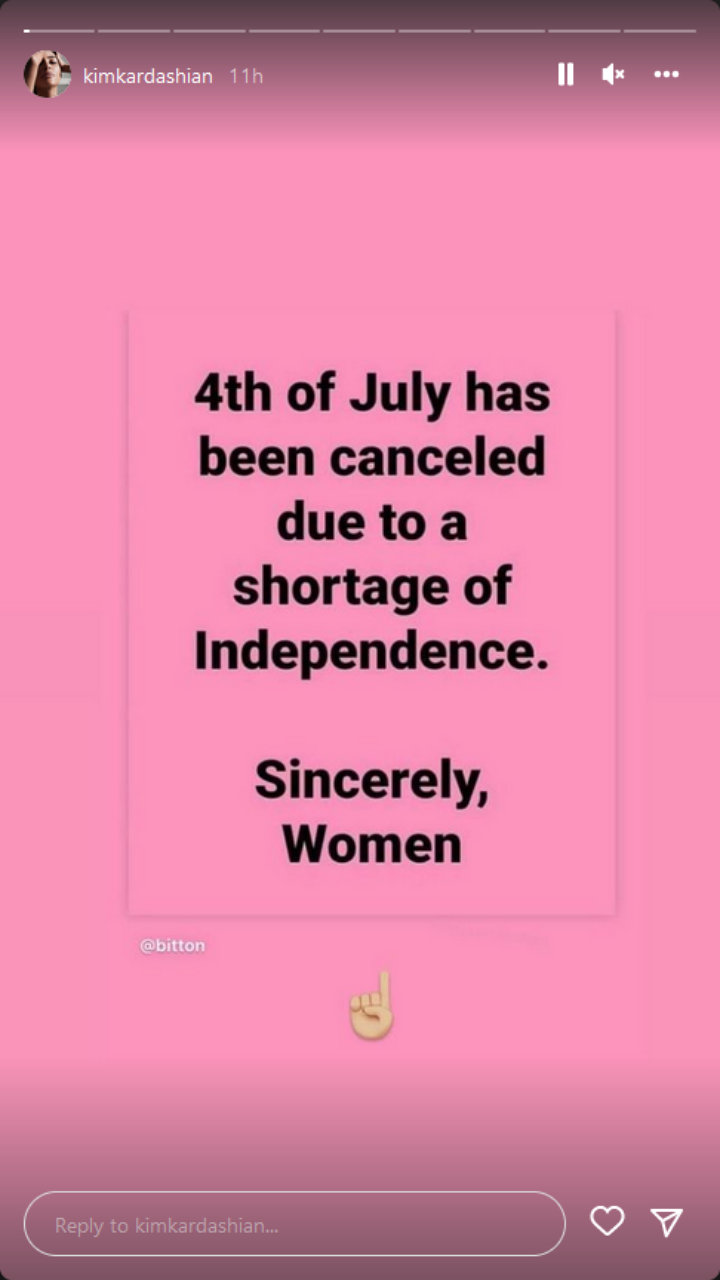 Kim Kardashian declared Fourth of July is 'canceled.'
Meanwhile, Jessica had a more graphic response to the Independence Day celebration in the wake of the Roe v. Wade reversal. The Oscar-winning actress shared a snap of herself holding up her two middle fingers on Twitter. "Happy 'Independence' Day from me and my reproductive rights," she sarcastically captioned the photo.
Katy Perry, in the meantime, referenced her hit song "Firework" on her own tweet. " 'Baby you're a firework' is a 10 but women in the US have fewer rights than an actual sparkler smh," she wrote.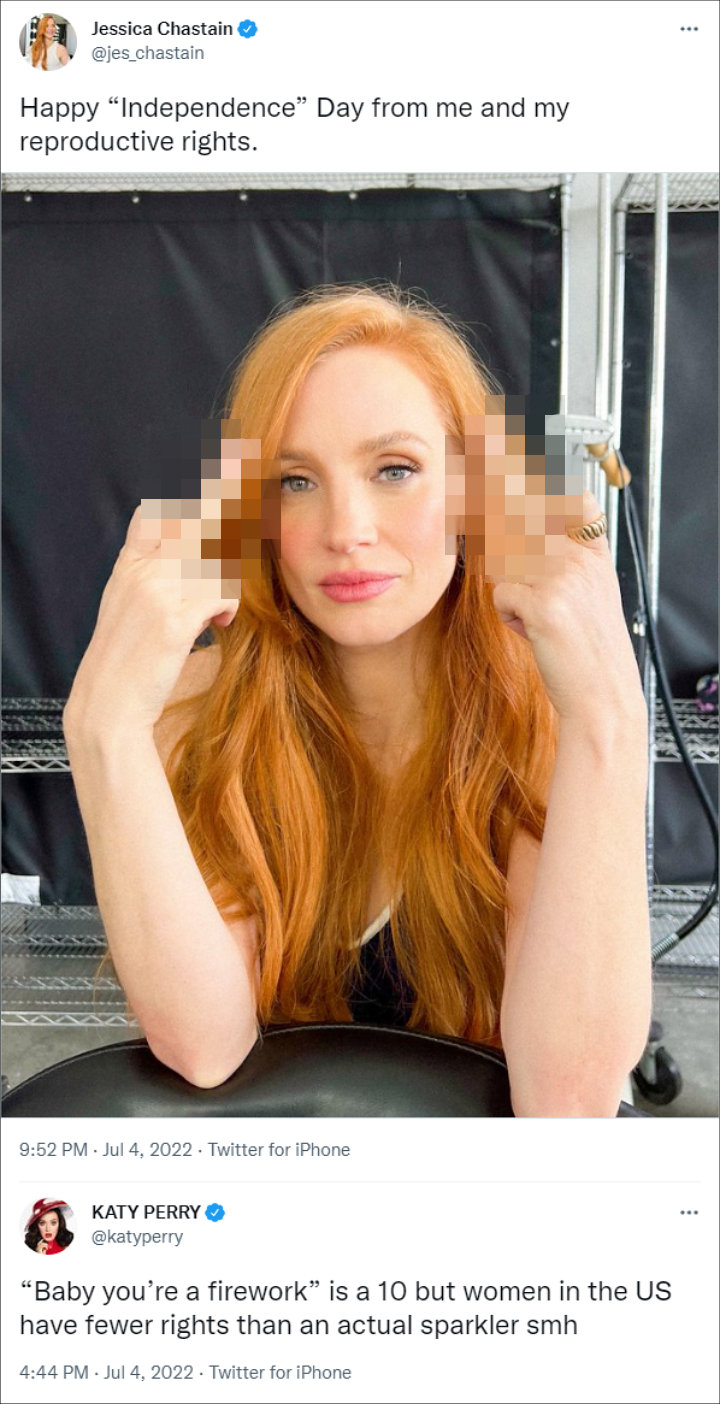 Jessica Chastain and Katy Perry also turned the moment of celebration to criticize the Roe v. Wave overturn.
Zooey Deschanel made a statement with a picture of her sporting a white T-shirt which red, "Pro Roe 1973." She added in the caption, "For when you want to wish America a happy birthday, but also want her to do better. Let this be a hopeful reminder that together, we have the power to reclaim our right to choose."
Padma Lakshmi said there was "not much to celebrate this 4th," while sharing a snap of her holding a cake which read, "Separate Church & State." She further stated in the caption, "Let's just hope everyone can keep safe and peaceful today and that soon our nation veers away from this precipice."
Source: Read Full Article