Khloé Kardashian Haters Call Out Her 'Old Face' And Use Of Filters During Workout Video!
March 30, 2023
You think people would know by now: when you comment on Khloé Kardashian's social media accounts, she's liable to pop up and respond! So don't say s**t you can't back up!!
Khloé is, without question, the most interactive sister in her world-famous fam. We could write a book (or two, or three) with all the stories we've done on Khloé clapping back at her critics. And here we are again rehashing another Instagram dust-up involving an over-eager hater. Jeez!!
This particular situation went down late on Wednesday morning. The 38-year-old reality TV star posted a new workout video to her IG page. In the caption, she went into great detail about the exercises she does, how many reps she gets in, and what she's trying to accomplish with her lifting work. True Thompson made an adorable appearance in the clip, too, as her hard-working momma pushed through a few bad-ass exercises.
Right from the start, Khloé popped up in the post's reactions, too. Moments after publishing the vid and its long explainer, the Good American founder made this crack down in the comments (below):
"Trying to explain these workout moves is a workout in its own right"
LOLz!
Ch-ch-check out Wednesday's new video for yourself to see what Khloé means (below):
A post shared by Khloé Kardashian (@khloekardashian)
Whew! It's a lot!
It's just one piece of the puzzle the ex-radio DJ and the rest of her famous fam put together daily in the gym. Remember, Khloé's big sis Kim Kardashian recently got very detailed about her weightlifting regimen, as well!
Workout words aside, the comments quickly became a s**t show. Chloe Bailey popped up down there, saying the Strong Looks Better Naked author looked "so good" while getting her sweat on. That's sweet! And true! But there were plenty of negative remarks, too.
Referencing the Revenge Body host's recent admissions about both past cosmetic procedures and more serious health-related medical moves, one particularly nasty commenter wrote this mean-spirited quip to Khloé:
"Do you miss your old face?"
Quickly, Khloé responded with one simple word:
"No."
Got 'em!
Then, another cruel IG user added:
"try without a filter"
And again, the Hulu star didn't miss a beat:
"What does a filter have to do with the workout queen?"
Ch-ch-check out those exchanges (below):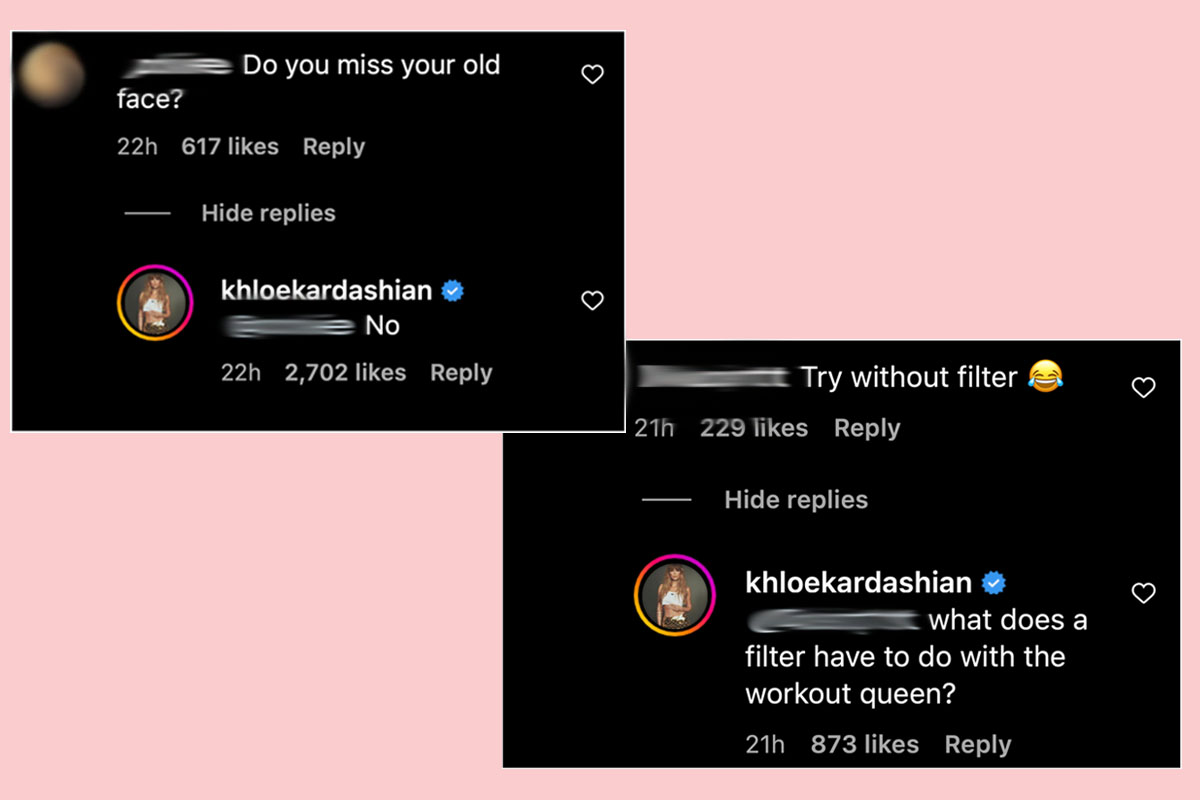 Like we said up top, don't come for Khloé if you're not ready for her to give it right back! Elsewhere in the comments, thousands more fans offered up a mixed bag of reactions:
"Kardashians trying to be relatable is the funniest thing ever!"
"Thanks for sharing your routine! Def going to try it"
"I could barely recognize her…"
"More of this! you have no idea how many people you are motivating"
"Who is that?? Don't even recognize that person!"
"It's so cool how interactive Khloe is with her fans. Shows how down to earth she is."
"I didn't even recognize you but I guess that's what you are going for."
"I love this!! Adorable child by the way!"
"What's happened to her face"
"More of this. I love this"
Oof.
It's seriously a battle every day out there in those comments sections, y'all.
Honestly, good on Khloé for standing up for herself in this case tho. And in all cases. After all, you can only take so much s**t before you start calling it out!!
Thoughts, Perezcious readers??
Related Posts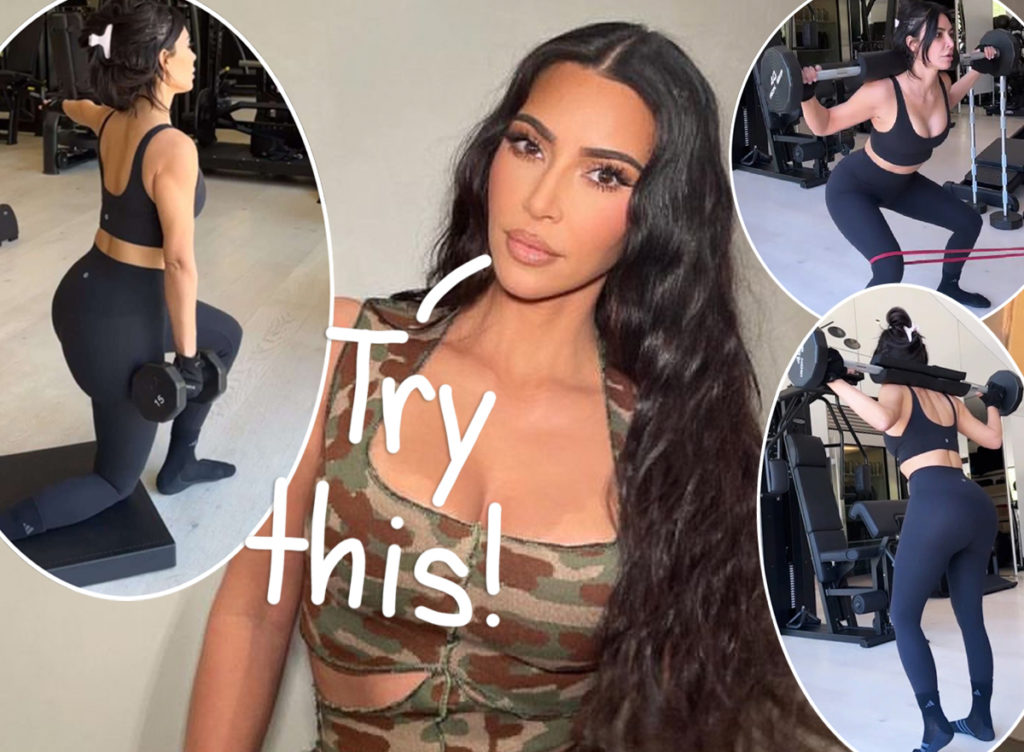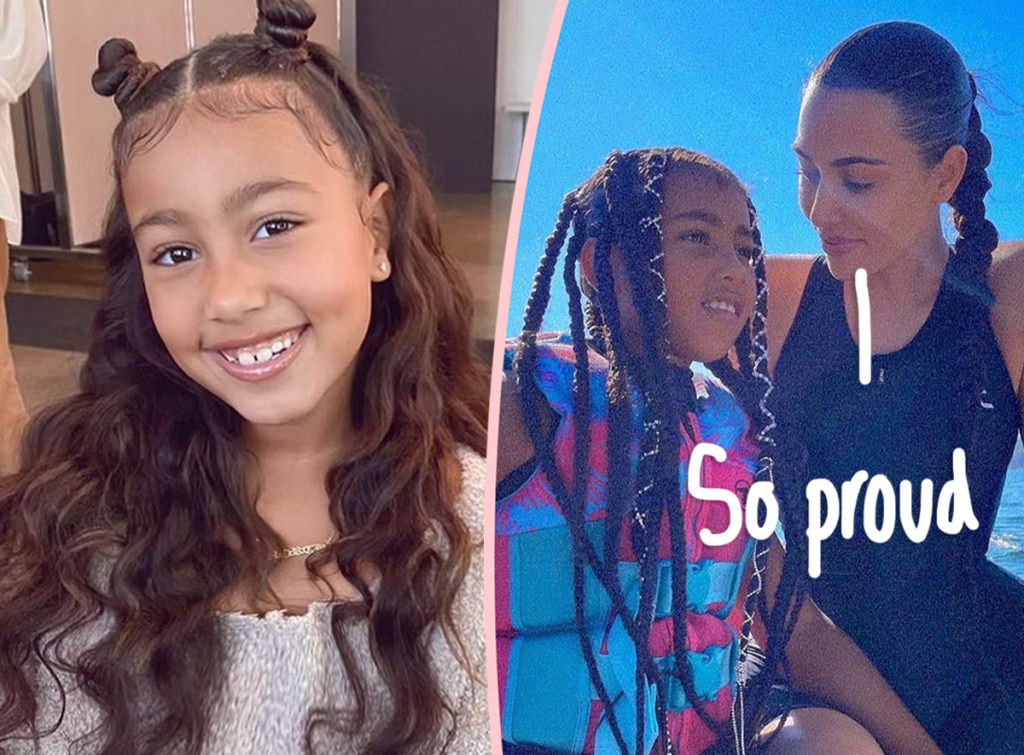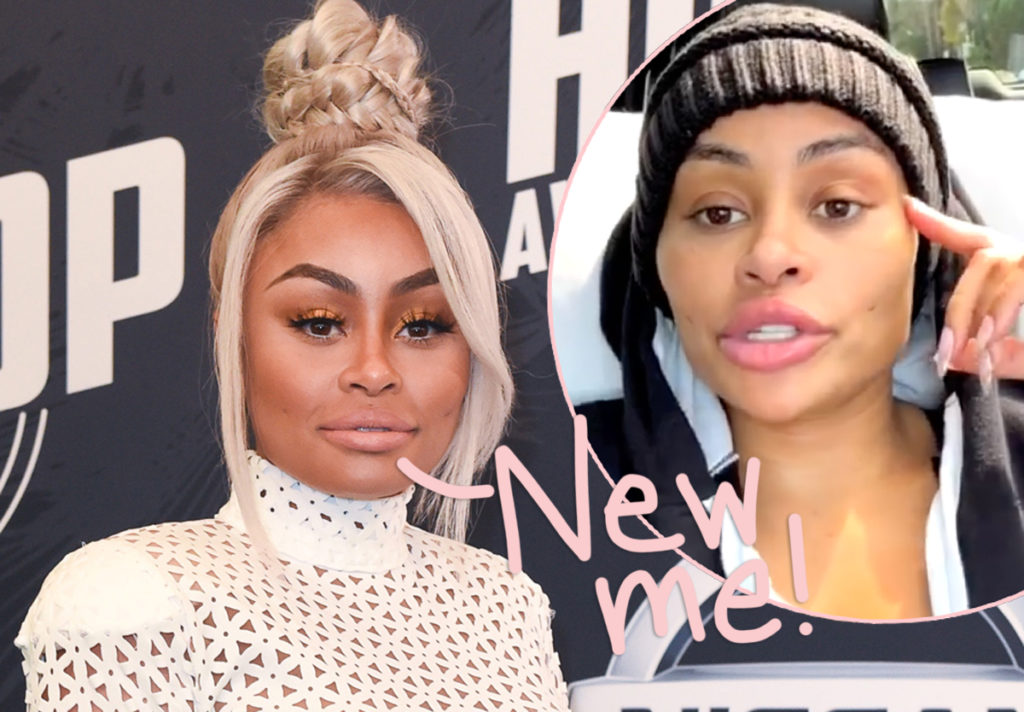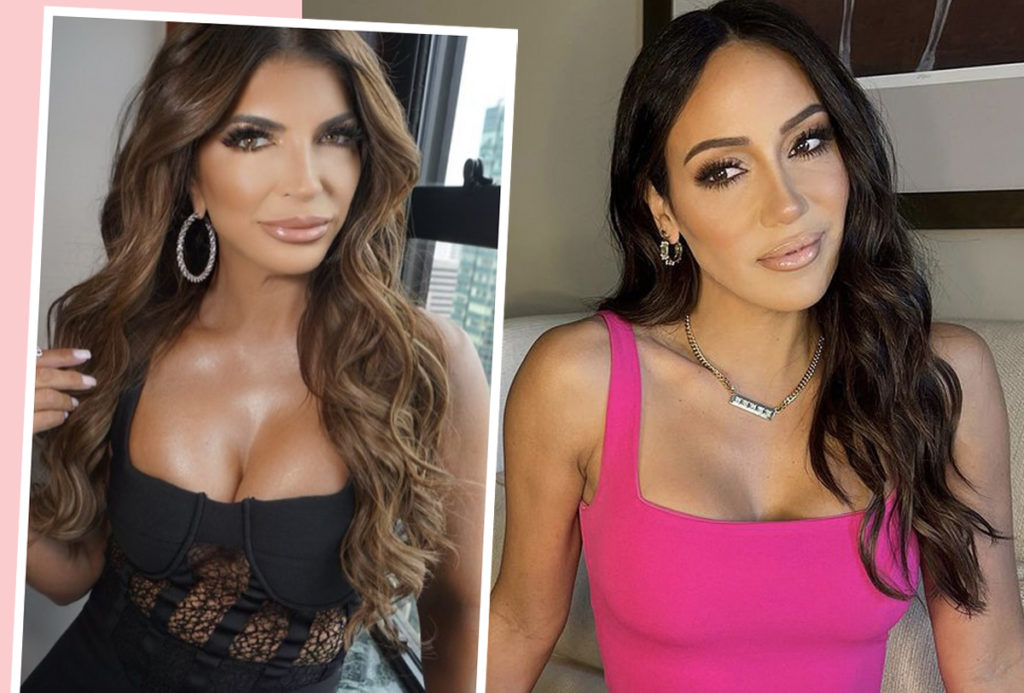 Source: Read Full Article