Katy Perry spent $50k so another woman couldn't score a date with Orlando Bloom
December 6, 2018
Embed from Getty Images
Benefit concert One Love Malibu took place in Calabasas last Sunday, raising almost $1M for victims of the devastating Woosley fire. Among those performing at the event were Gwen Stefani, Joe Walsh, Robin Thicke and Katy Perry. Katy also auctioned a date with her boyfriend, Orlando Bloom. She really sold it, emphasizing that the highest bidder would get to ride on the back of Orlando's motorcycle, clinging on to his abs as they wound their way up the Malibu coast. Katy even sweetened the deal by throwing in lunch when she realized it wasn't included. And then she took it all back by outbidding everyone to keep the date for herself.
No need for Katy Perry to be a jealous girlfriend; She just outbid a fan for a date with Orlando Bloom. The 34-year-old singer bid $50,000 to go out with the English actor at the One Love Malibu benefit show on Sunday night (Dec. 2). The two have dated in the past — and although they haven't explicitly addressed the current state of their relationship, they have been seen in public together recently.

Perry performed "Roar," "By the Grace of God" and "Firework" at the show in King Gillette Ranch in Calabasas, Calif. to raise money to support those affected by the devastating Woolsey wildfire. She later stepped up to the stage to auction off a date with Bloom that included a motorcycle ride and lunch she threw in on the spot.

"You're holding him in a way that I am not excited about," she quipped about the prize. "You're holding his pecs and his six-pack — and it's so glorious! You get to hold on to Orlando for about 45 minutes… and then, you get to stare into his brown eyes!"

One excited fan bid $20,000 on the experience, but Perry decided to out-do the highest bidder. "Laura, I'm sorry. I'm buying it for $50,000," she said, dropping her mic onto the stage and walking off.
[From Billboard]
Not surprisingly, Katy is getting a large amount of backlash for pulling such a seemingly petty move. People want to know why she'd hype the date so much only to take it away. They're also asking why couldn't she let Laura have the date and donate the $50K independently.
— Chicks in the Office (@ChicksInTheOff) December 5, 2018
— kat (@Coolguyreiner) December 5, 2018
— Lindsey Smith, Esq. (@Lindsey_Esq) December 4, 2018
— ??Cry Baby Fan?? (@candyfrostheart) December 3, 2018
I have a completely different take on all of this. I don't think this was a joke or pettiness – I think Katy took a bullet to save Orlando's ego. If you watch the whole thing, below, they were struggling for bids. There's even moment of just silence. Katy had hyped this up, emphasizing the sexiness of the situation and then all they got was one taker on their opening bid. And even that took some doing. No matter why the item wasn't attracting bids, it's highly embarrassing for Orlando. I think the whole thing, Katy outbidding, dropping the mic – it was all to make it look like she'd stolen the date and not like Orlando was a low-ticket item. If I am at all correct, I've got to give this to Katy. She's getting creamed online and I'm sure she knew she would. I'm fairly convinced we will hear a story somewhere down the line of Orlando reaching out to Laura and maybe taking her to lunch.
Embed from Getty Images
Embed from Getty Images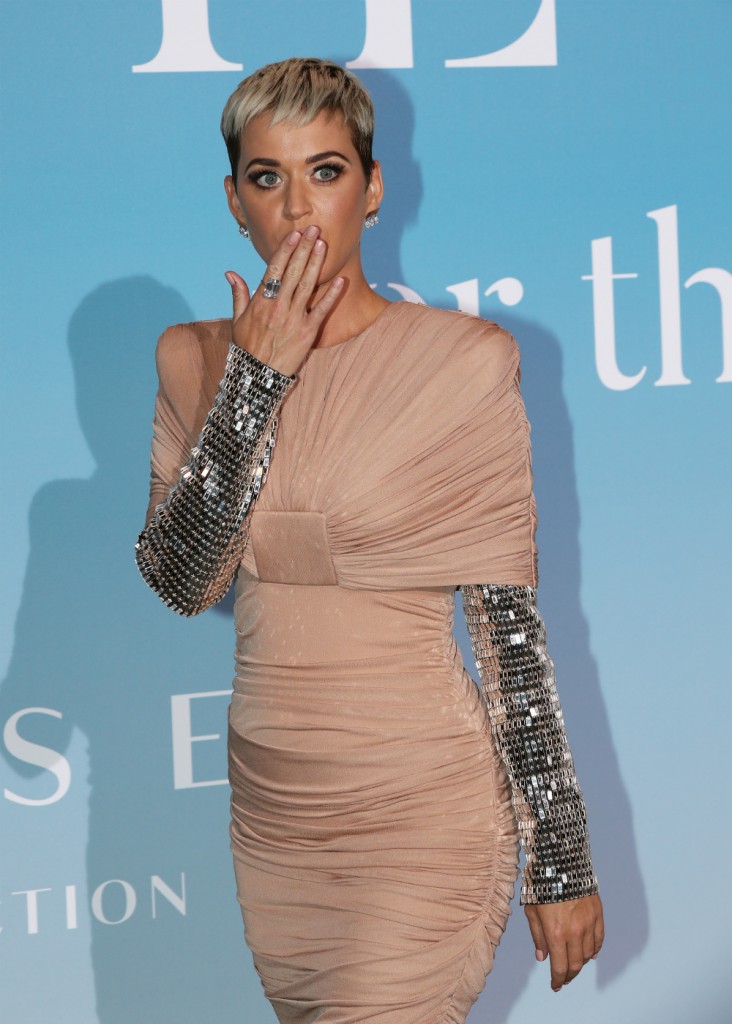 Photo credit: Getty Images, Twitter and WENN Photos
Source: Read Full Article