Katie Holmes's Smile During Her Date With Jamie Foxx Is So Contagious, We Can't Stop Grinning
December 5, 2018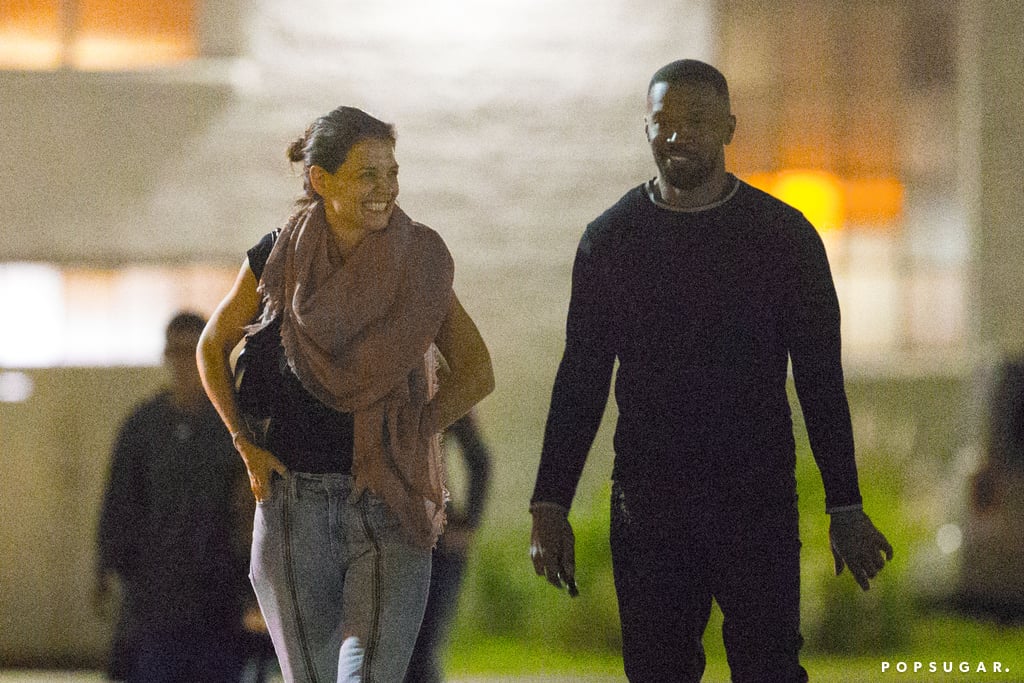 Although Katie Holmes and Jamie Foxx have kept their relationship well under wraps, we still get to see the two lovebirds out and about every now and then. On Dec. 2, Katie and Jamie were spotted on a date in New Orleans flashing big smiles as they headed out to eat. Katie looked warm and toasty in a pink scarf with a t-shirt and jeans as she laughed with Jamie, who rocked an all-black ensemble. They appeared to be in good spirits while entering a nearby restaurant.
Katie and Jamie have been romantically linked since they attended a party in the Hamptons in 2013. They've had a number of outings together since then, including a basketball Valentine's Day date, a joint trip to the gym, and a seaside rendezvous. They also recently addressed engagement speculation after Katie was spotted with a ring on that finger. "Katie's not engaged to anyone besides her fictional movie fiancé, played by Jerry O'Connell," her rep said in a statement.
Evidently, their relationship is still going strong, and they have a fun time together. Still don't believe us? Just look at the adorable photos ahead!
Source: Read Full Article