Josh Duggar News: Josh's Browsing History Included Reddit and Media Publications
December 19, 2021
The prosecution in Josh Duggar's trial dropped more than a few bombshells during six days of testimony. The prosecution set out to prove Josh Duggar had enough high-level knowledge of computers and the inner workings of the internet and the dark web to download child pornography onto his computer. They managed to do just that. The jury returned a guilty verdict on Dec. 9, but not before the prosecution revealed just what type of websites Duggar was browsing when he wasn't consuming illicit material. 
Federal agents arrested the father of seven in April 2021 
Josh Duggar shocked the world when federal marshals arrested him in April 2021 on two child pornography charges. The arrest resulted from a lengthy investigation by the Department of Homeland Security that began two years before. 
The revelation that Josh Duggar was visiting Reddit had Duggar family critics puzzled. Was the father of seven looking for himself and his family on the website that considers itself "the front page of the internet?" One Reddit user points out that Duggar probably did not visit the snark communities that have gained popularity in the months since Duggar's arrest. There are plenty of reasons Duggar could have been browsing Reddit. Reddit is a social platform that allows users to engage with each other on a variety of topics, from the mundane to the more mature. Duggar's browsing history is notable only because the Duggar family has long insisted that they avoid traditional media and forms of entertainment.
Duggar's decision to visit The Hollywood Gossip is a bit more interesting. The website covers the Duggar family occasionally. While it's possible Duggar was getting his daily dose of celebrity gossip, family followers largely believe he was reading about his own family. 
Josh Duggar's internet browsing came to an abrupt end in May 2021
Josh Duggar turned himself in to federal marshals in April 2021. By May 2021, a judge released Duggar on bond with a slew of stipulations. He remained out on bond until his December 2021 guilty verdict. After the guilty verdict, a federal judge remanded him directly to a detention center. Duggar wasn't browsing the web while he awaited trial, though.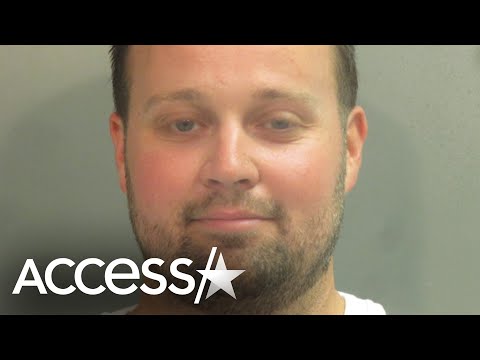 The 33-year-old was not allowed to use the internet, or any connected devices, while he awaited trial. Duggar could not possess a smartphone, a laptop with internet access, or a smart TV. The judge also required Duggar to stay away from minors.
Source: Read Full Article