JoJo Reveals She Was Restricted To 500 Calories A Day & Battled Addiction As A Child Star
February 26, 2020
JoJo is telling all about the behind-the-scenes drama in the music industry… and it ain't as glamorous as you thought!
The Leave (Get Out) singer is opening up about the early success she enjoyed in her career in a new interview with Uproxx, revealing in the process some shocking things about how she was treated and what she did to appease her one-time record label.
Born Joanna Noëlle Levesque in Vermont in 1990, JoJo was living with her mom in Massachusetts when she was first recruited as a 12-year-old by Blackground Records founder Barry Hankerson, who was Aaliyah's uncle. The young star-to-be eagerly signed her first contract and figured she'd made it big in the industry. When she had immediate success the next year with No. 1 hit Leave (Get Out), then, it all seemed to come easy.
The now-29-year-old recalled just how great those early days really were:
" started that label for because she was so young that nobody would sign her. Hearing about how he had made Aaliyah into the icon that she was, we were obviously really interested in that. They got my mom a car, got us an apartment and I had my own room for the first time. They felt like family to us, and I think that's what both my mom and I were really longing for deep down. Both of us come from very unstable family situations and they really appealed to that within us — that we were creating something that was going to last forever."
Wow!
But the positive relationship soon turned negative when it came time for a follow-up to her first hit, and multiple factors led to the label refusing to release JoJo's second album. She pursued some TV and film opportunities, the singer remembers, but deep down all she ever wanted to do was sing and perform — and there was a road block with Blackground.
Shockingly, much of it centered around her appearance. As the Massachusetts native recalls now, she had a very difficult conversation about her body with one of the company's execs when she was just a teenager:
"When I was 18 I remember being sat down in the Blackground office and the president of the label being like, 'We just want you to look as healthy as possible.' And I was like, 'I'm actually the picture of health. I look like a healthy girl who eats and is active. I don't think this is about my health. I think that you want me to be really skinny.' He's like, 'No, I wouldn't say that.' I ended up working with a nutritionist who had me on a 500-calorie diet a day. I was taking these injections that make you have no appetite. I was like, 'Let me see how thin I could become because maybe then they will put out an album. Maybe I'm so disgusting that nobody wants to see me in the video and they can't even look at me.' That's really what I thought."
OMG! This poor girl…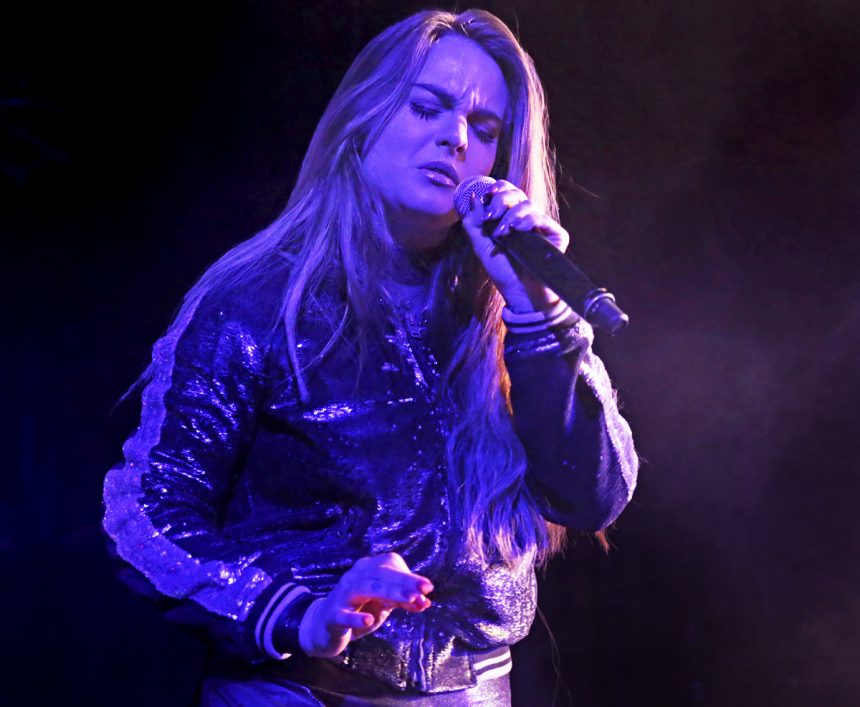 Unfortunately, the psychological effects of those pressures led to drug and alcohol abuse, which JoJo recalls gave her a short-term avenue to feel "pretty" and "worthy." She recalled more from that dark period in her life, saying:
"There were definitely nights that I stumbled out of clubs and that I blacked out. I was just completely reckless, did not care. I needed to be buzzed to feel okay. I would go to the edge, stand on my tiptoes on the edge and then come back. I should be dead."
So crazy to think how it all turned bad in just a few years after her early success…
Eventually, she took legal action against the record label in an effort to be released from her contract, and eventually settled in 2009, allowing her to walk away for good. As she noted in the interview, she didn't receive any money in damages from their refusal to release her albums, but at least she had her freedom back.
The singer has put it to good use, too! In the decade since, JoJo completely re-recorded the first two albums and all the singles from her catalog (you listening to this, Taylor Swift?!), and launched her own record label in partnership with Warner Records. Later this spring, she'll drop a brand new album called Good To Know. Amazing!
The resilient pop princess summed it all up, noting her path hasn't been the easiest at times:
"This journey has been a journey of learning how to love myself. I feel really lucky, really, really grateful for the longevity that I have and for the resilience that I do have. But I work on it every day. I want to create a life for myself and I want to create a legacy."
And create a legacy, she shall — on her own terms, this time!
JoJo's entire interview with Uproxx runs 26 minutes, but it's pretty interesting, revealing some insight into the dark side of the music industry. Ch-ch-check it out (below):
Crazy stuff!
Who knew the tween girl who sang Leave (Get Out) would grow into such a powerful, inspiring woman?!
Good for you, JoJo! Here's to lots of success in the future!!
Related Posts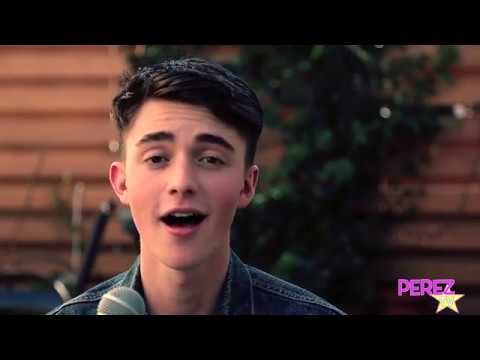 Source: Read Full Article