Jennifer Aniston: 'My marriages, they've been very successful, in… my opinion'
December 10, 2018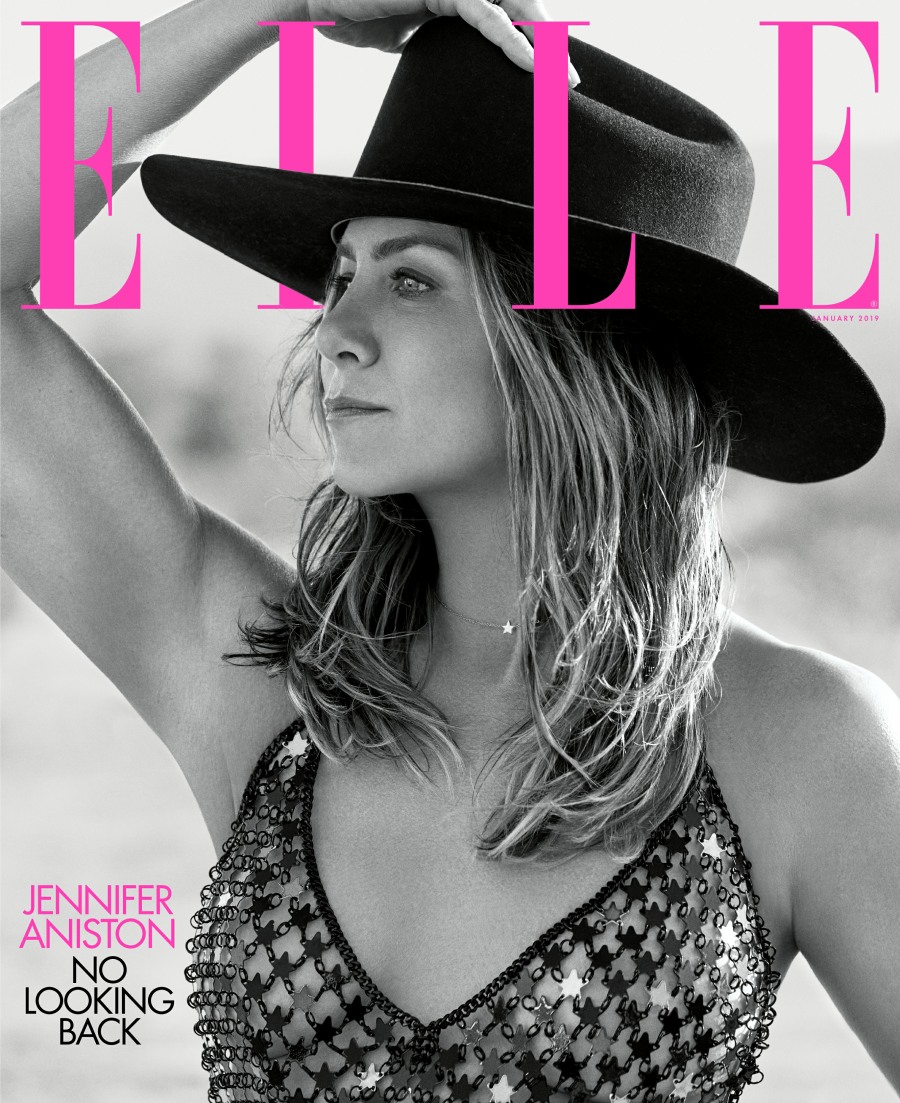 Jennifer Aniston covers the January issue of Elle Magazine, and the Elle editors did her dirty with this photoshoot. I know what they were going for – some sort of high/low desert-like scenes where she looks windblown and not glam-perfect. But her makeup is off and the lighting is off too, which means Elle mostly used the shots where her hair is in her face. It doesn't matter that much, because the interview is one of the most intensive she's done in months – you can see/read the editorial here. Some highlights:
Fairy tales don't exist: "We live in a society that messages women: By this age, you should be married; by this age, you should have children. That's a fairy tale. That's the mold we're slowly trying to break out of."

The tabloid narratives that have dominated her public persona: "Maybe it has everything to do with what they're lacking in their own life… Why do we want a happy ending? How about just a happy existence? A happy process? We're all in process constantly. What quantifies happiness in someone's life isn't the ideal that was created in the '50s. It's not like you hear that narrative about any men. That's part of sexism—it's always the woman who's scorned and heartbroken and a spinster. It's never the opposite."

Her marriages were successful: "I don't feel a void. I really don't. My marriages, they've been very successful, in [my] personal opinion. And when they came to an end, it was a choice that was made because we chose to be happy, and sometimes happiness didn't exist within that arrangement anymore. Sure, there were bumps, and not every moment felt fantastic, obviously, but at the end of it, this is our one life and I would not stay in a situation out of fear. Fear of being alone. Fear of not being able to survive. To stay in a marriage based on fear feels like you're doing your one life a disservice. When the work has been put in and it doesn't seem that there's an option of it working, that's okay. That's not a failure. We have these clichés around all of this that need to be reworked and retooled, you know? Because it's very narrow-minded thinking."

What we're doing by focusing on her marital or motherhood status: "You're diminishing everything I have succeeded at, and that I have built and created. It's such a shallow lens that people look through. It's the only place to point a finger at me as though it's my damage—like it's some sort of a scarlet letter on me that I haven't yet procreated, or maybe won't ever procreate."

Her mother screwed her up: "She was from this world of, 'Honey, take better care of yourself,' or 'Honey, put your face on,' or all of those odd sound bites that I can remember from my childhood. My mom said those things because she really loved me. It wasn't her trying to be a bitch or knowing she would be making some deep wounds that I would then spend a lot of money to undo. She did it because that was what she grew up with. 'You want to be happy. It's hard for big girls.' She was missing what was [actually] important. I think she was just holding on and doing the best she could, struggling financially and dealing with a husband who was no longer there. Being a single mom in the '80s I'm sure was pretty crappy."

Childhood goals: "I also was never a kid who sat around and dreamed about a wedding, you know? Those were never my fantasies. When I was first popped the question, it was so foreign to me. My priorities weren't about finding partnership and who am I gonna marry and what am I gonna wear on my wedding day. I was building houses with shoe boxes and toilet paper and felt. It was always about finding a home that felt safe. And I'm sure, because I was from a divorced-parent home, that was another reason I wasn't like, 'Well, that looks like a great institution.' "

Whether she'll have kids: She admits the prospect always felt "quite honestly, kind of frightening." She continues, "Some people are just built to be wives and have babies. I don't know how naturally that comes to me… Who knows what the future holds in terms of a child and a partnership— how that child comes in…or doesn't? And now with science and miracles, we can do things at different times than we used to be able to."
[From Elle]
I don't disagree with anything she has to say, and these are topics she's been talking about for several years now. What bugs me is that Jennifer always seems to abdicate her own role in her tabloid narratives over the years, like the images were just foisted upon her out of nowhere, like she isn't the favorite client of one of the most powerful managers/Svengalis in Hollywood, like she hasn't participated, over the years, in painting a certain sad-sack/wronged-woman/good-girl portrait of herself. As for what she says about "marriages," plural, not working out… I still feel like I'm hallucinating. Were Jennifer and Justin Theroux legally married or what?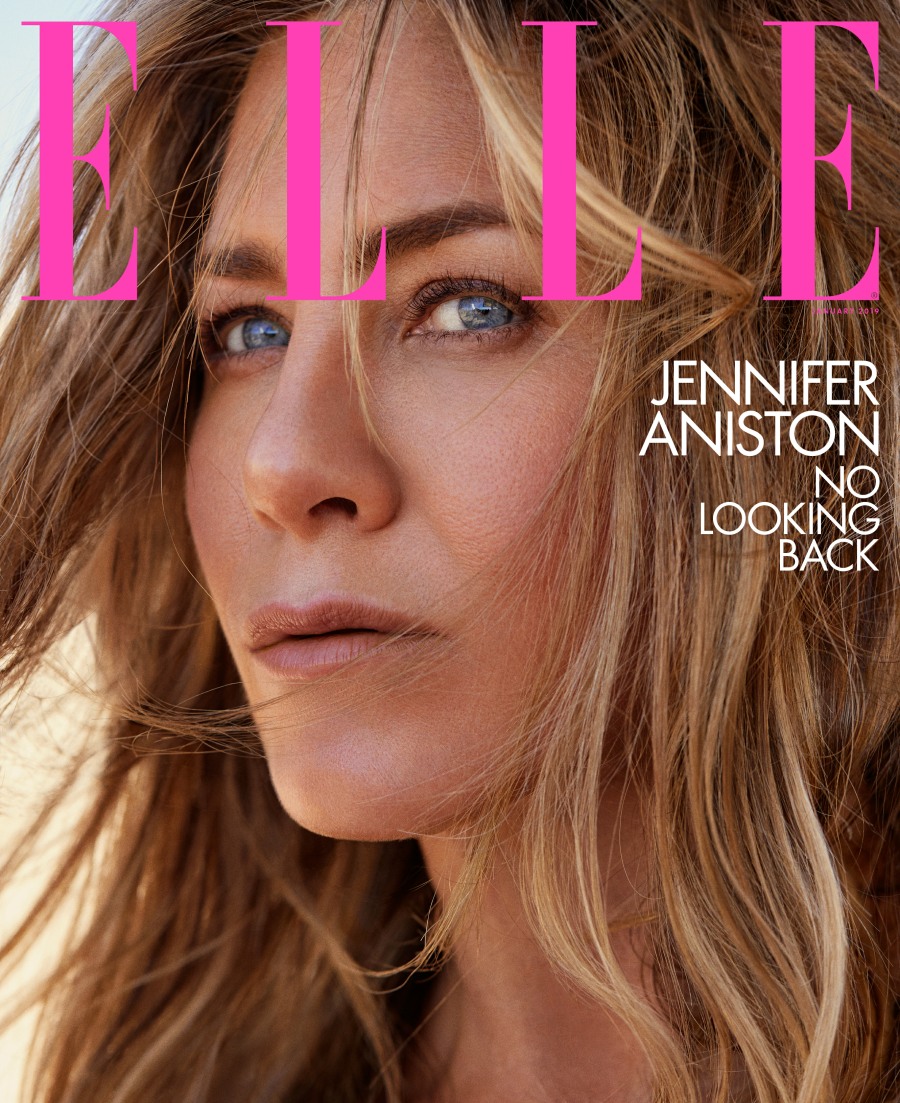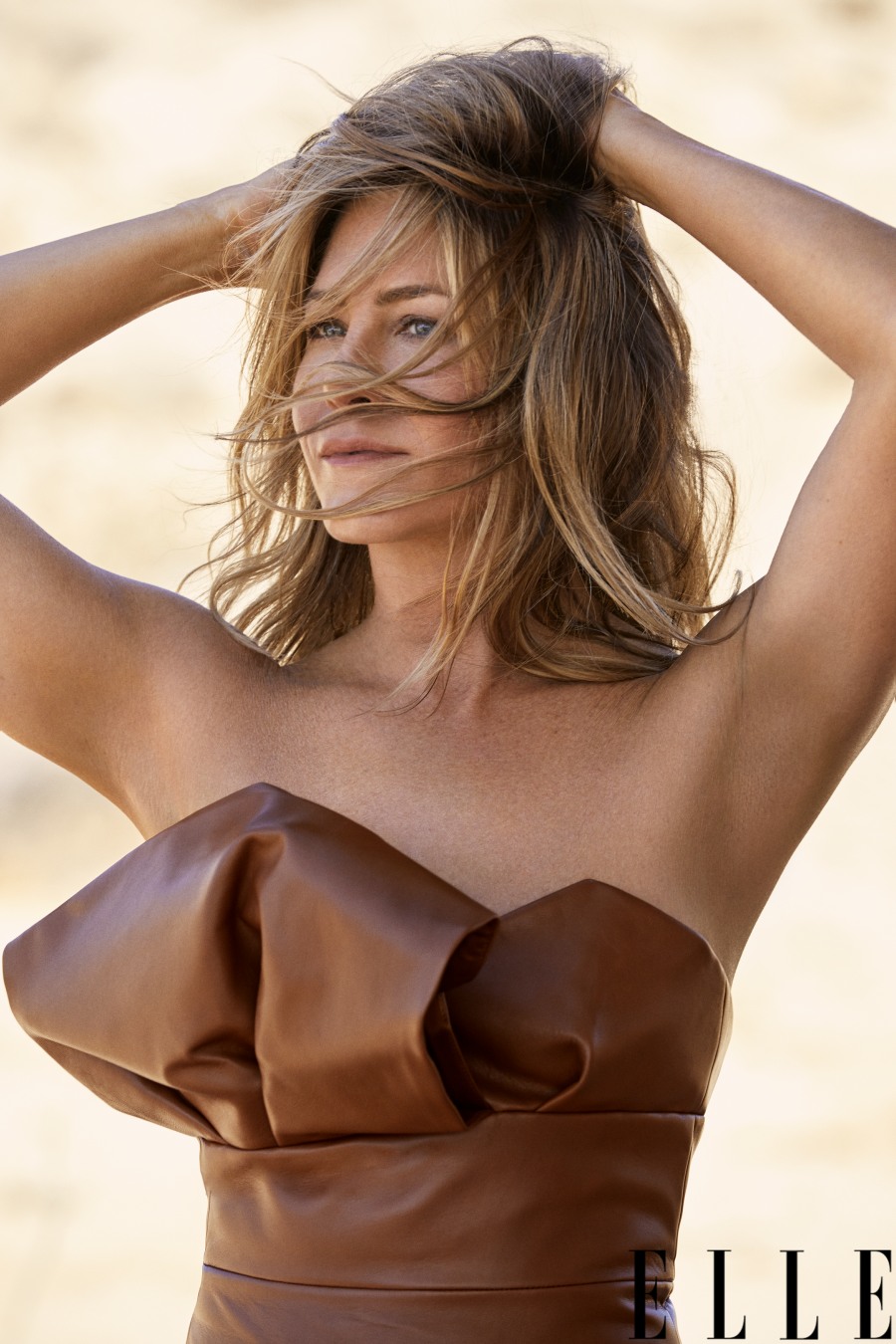 Covers and photos courtesy of Zoey Grossman for ELLE Magazine, sent from promotional Elle email.
Source: Read Full Article