Inside Channing Tatum And Zoe Kravitz's Relationship
August 20, 2021
There's nothing better than a new Hollywood romance — and 2021 has been filled with so many of them. From Kourtney Kardashian and Travis Barker to Olivia Munn and John Mulaney, love is definitely in the air. Now, it looks like Channing Tatum and Zoe Kravitz might join the list. Though this celebrity couple seems too perfect to be true, the pair's recent PDA-filled hangout in New York City has sent the rumor mill into complete overdrive.
In photos obtained by Page Six, the "Magic Mike" star and "Big Little Lies" alum looked like more than friends as they were seen strolling together on August 18 through Manhattan's East Village. The photos show them laughing together. In one pic, Kravitz is spotted with her arms round Tatum as he rides his BMX bike and in another, the two could be seen goofing around and talking close.
As it turns out, this isn't the first time Tatum and Kravitz have sparked romance rumors. The internet was also abuzz in January soon after the actor filed for divorce from her husband, Karl Glusman. However, E! News later reported Kravitz was "still single."
Scroll ahead to learn more about Tatum and Kravitz's rumored new relationship, including how they met and the flirty moment they shared.
The two flirted with one another during an interview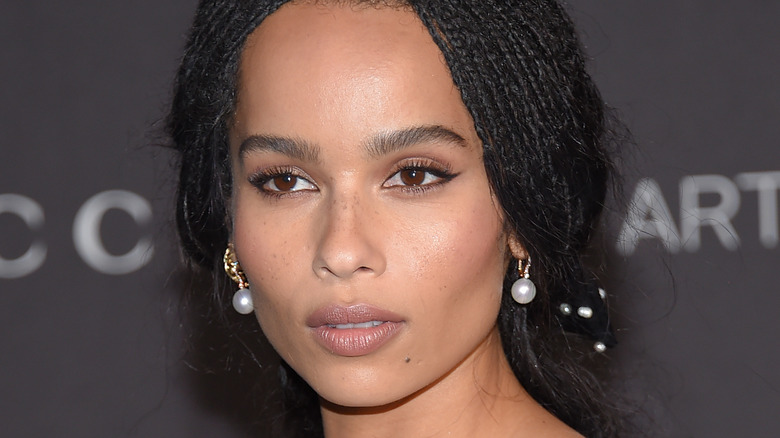 Channing Tatum and Zoe Kravitz met on the set of the latter actor's debut directorial "Pussy Island," in which Tatum plays a tech mogul protagonist. In an interview with Deadline in June, Kravitz opened up about her film, which starts shooting early next year, and the fact that she knew she wanted Tatum to play the lead. "Chan was my first choice, the one I thought of when I wrote this character," she explained. "I just knew from 'Magic Mike' and his live shows, I got the sense he's a true feminist and I wanted to collaborate with someone who was clearly interested in exploring this subject matter."
In the interview, Kravitz and Tatum even shared a flirty moment after the "Dear John" star revealed his director had one request before they work together: He has to give up his Crocs. "When someone can just come out and tell me I should not be wearing Crocs, and is so adamant about it, she completely convinced me and I never wear Crocs anymore," he explained. Kravitz quipped back, "I was just trying to be a good friend, Chan."
Channing Tatum previously gushed about working with Zoe Kravitz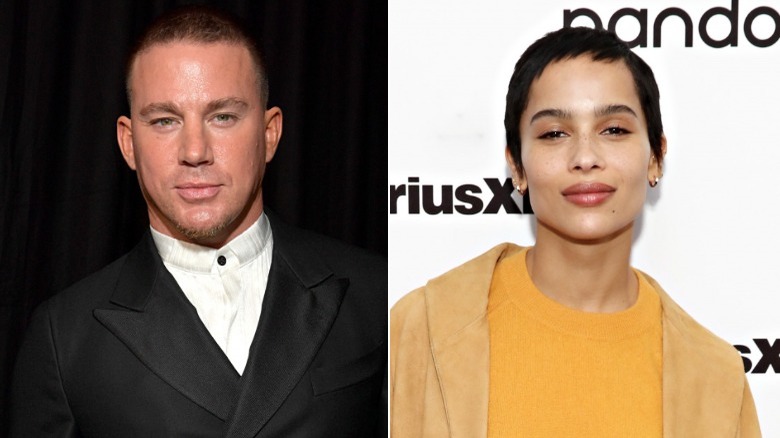 Channing Tatum told Deadline he had never met Zoe Kravitz before she asked him to be in her movie, "Pussy Island." In fact, he admitted he was "shocked" when he got the call to play the character of a philanthropist and tech billionaire. "I didn't know her," he revealed. "I'd watched her in movies, knew she produced 'High Fidelity' and had seen that, but I didn't know she was creating on a level like this, where she wanted to direct."
The actor said he was thrilled to get an opportunity to act outside his usual typecast. "This came out of nowhere and the subject matter made me say, wait, why are you thinking about me for this? No one gives me a chance to play a role like this, everybody throws me down a different alley and expects me to do a certain thing," he explained. "It was scary and liberating, just to be able to have a free conversation, where I was allowed to mess up, and say the wrong things." It turns out the two even developed the film's script together, which means they've probably spent a lot of time together.
Source: Read Full Article