How Does Hailey Bieber Feel About Justin Bieber's Sexual Assault Allegations?
June 27, 2020
In the past few years, numerous men in Hollywood have found themselves faced with reports of sexual assault. These days, Justin Bieber is the one in the hot seat as news of his alleged wrongdoings are making headlines everywhere.
Justin is also married to Hailey Bieber (formerly known as Hailey Baldwin), so many fans are probably wondering about their relationship at the moment. How does Hailey feel about these accusations targeting her husband?
Two women have accused JustinBieber of sexual assault
RELATED: Fans 'Cancel' Justin Bieber After Multiple Women Accuse Him of Sexual Assault
On June 20, a woman named Danielle posted on Twitter aboutan alleged sexual assault incident concerning Bieber. She claimed Justinassaulted her in Austin, Texas, at a Four Seasons hotel after his performanceat the SXSW festival.
Afterwards, another person named Kadi also accused Justin ofrape and sexual assault. Kadi's alleged incident happened in New York City in2015 after she was invited to hang out with Bieber at his hotel room.
Justin Bieber denies theseallegations
RELATED: Why Did Hailey Bieber Leave Justin Bieber Following the Sexual Assault Allegations? Fans Shouldn't Worry
Justin has been vehemently denying that these sexual assaultincidents took place. He wrote on Twitter:"Rumors are rumors but sexual abuse is something I don't take lightly. I wantedto speak out right away but out of respect to so many victims who deal withthese issues daily I wanted to make sure I gathered the facts before I made anystatement."
He responded to Danielle's claims with receipts and emailsthat showed he stayed at an AirBnB withhis then-girlfriend Selena Gomez instead of the Four Seasons Hotel. Justinalso noted that, while he did go to the hotel at some point later on, he onlyvisited its restaurant.
On June 26, it was also revealed that Justin had filed a $20 million defamation lawsuit against both Danielle and Kadi. As reported by CNN, he claims that these allegations are "factually impossible."
Source says Hailey Bieber is 'veryhurt'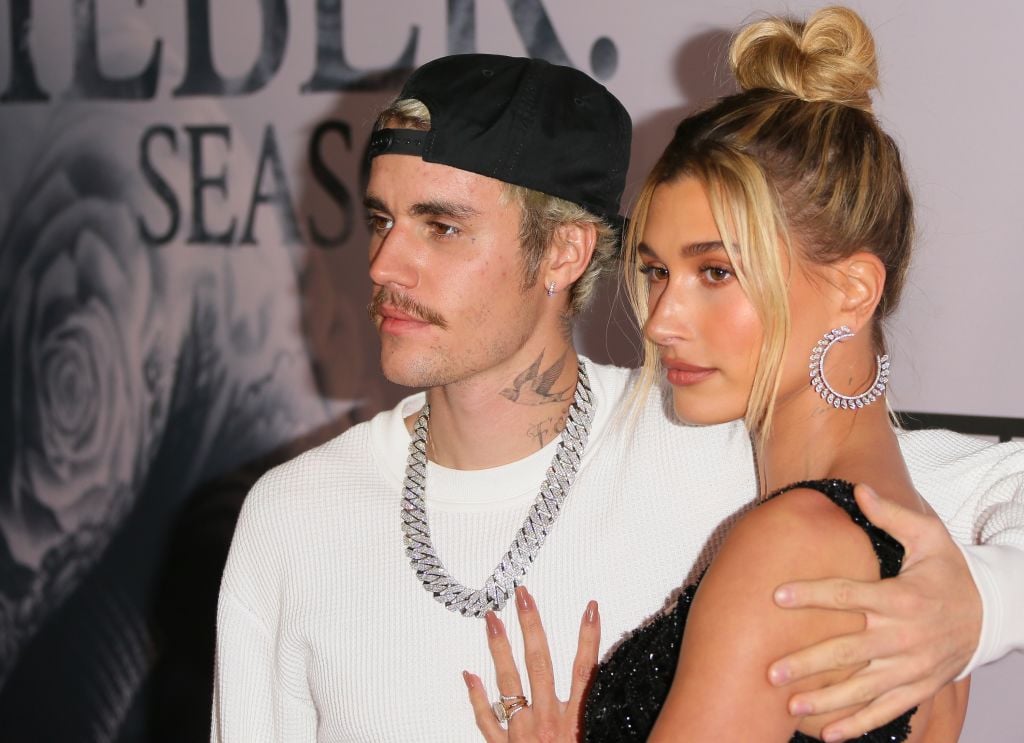 Kadi's claim that Justin assaulted her in 2015 coincideswith the time period when Justin was in a relationship with Hailey. As such, itis easy to imagine that Justin's wife could have feelings about theallegations.
A source told HollywoodLife: Hailey is very hurt because they take these things very seriously. Itwas very obvious this couldn't be true and factually impossible and she knowsthat."
The insider also noted that Hailey knows Justin was with himat the time of the 2015 sexual assault claim since there are "multiple picturesall over the internet showing this."
However, it does not seem like these types of reports arenew to Justin and those close to him. He has been a celebrity for many yearsnow, and another source shared with Hollywood Life that these types ofaccusations have appeared before.
"Close friends are explaining that Justin has been dealing with these accusations for so many years," the insider said. "He kind of goes numb to them and he just hopes people will see the truth."
How to get help: In the U.S., call the RAINN National Sexual Assault Telephone Hotline at 1-800-656-4673 to connect with a trained staff member from a sexual assault service provider in your area. 
Source: Read Full Article