'High School Musical: The Musical: The Series' Season 3 Wraps Filming – Everything We Know About The Upcoming Season
April 14, 2022
We are another step closer to the premiere of High School Musical: The Musical: The Series!
On Wednesday (April 13), showrunner and creator Tim Federle confirmed that the show's third season has wrapped filming.
He reposted an Instagram story from Matt Cornett of an ice cream truck, with Tim writing, "ice cream means it's over."
Matt wrote on his story, "Best. Wrap food. Ever. Thank you @timfederle."
While filming has just wrapped on the series, one of the stars, Olivia Rodrigo, already wrapped at least the week before, as she kicked off her Sour Tour a week ago!
Now that filming is done, we're taking a look at everything we know about the upcoming third season so far.
Click inside to see what we know…
Keep reading below to see all that we know about the new season, which premieres on Disney+ later year…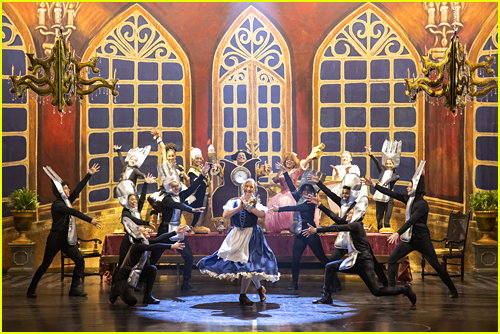 What's the plot?
Season three is set at Camp Shallow Lake, a family-owned sleepaway camp in California, as the Wildcats and their fellow campers stage a high-stakes production of Frozen and determine who is "best in snow."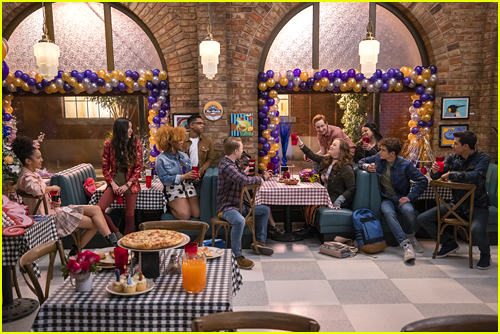 What songs will they be singing?
The cast will perform songs from Frozen, Camp Rock and the High School Musical franchise! No word yet if there will be any original tunes.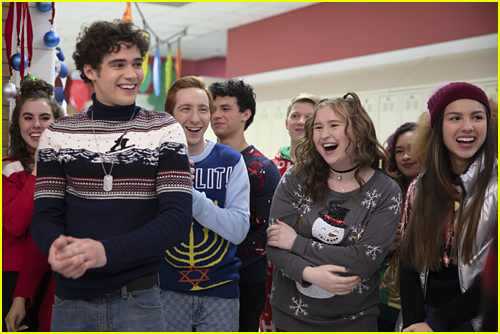 Which stars are returning?
Not all of the show's stars are set to return.
Confirmed cast members that will be back are series regulars Joshua Bassett, Matt Cornett, Sofia Wylie, Julia Lester, Dara Reneé, Frankie Rodriguez, Kate Reinders and Olivia Rodrigo, plus season two's Olivia Rose Keegan. Newcomer Adrian Lyles and I Didn't Do It's Saylor Bell also join as new series regulars.
Find out about Adrian and Saylor's characters here!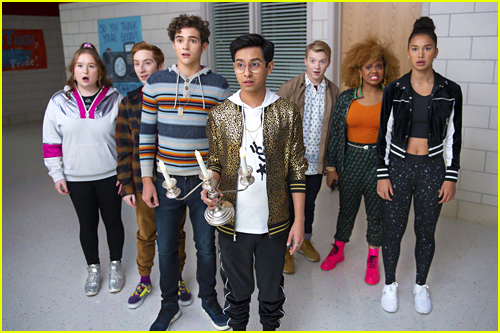 Who are the guest stars?
Zombies' Meg Donnelly, Hannah Montana's Jason Earles have been cast as guest stars, while Better Nate Than Ever's Aria Brooks, Ben Stillwell and Liamani Segura have been cast in recurring roles.
Get the scoop on Meg and Jason's characters HERE, and learn about Aria, Ben and Liamani's characters HERE!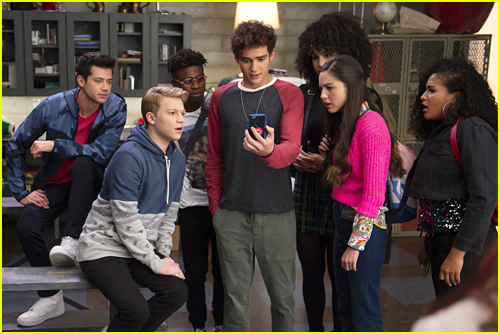 Are any original High School Musical movie stars making an appearance?
YES! Corbin Bleu will be the third original HSM actor to appear on HSMTMTS. He will be playing himself!
Past OG stars who have come on the show are KayCee Stroh (Martha Cox) and Lucas Grabeel (Ryan Evans), both in season one.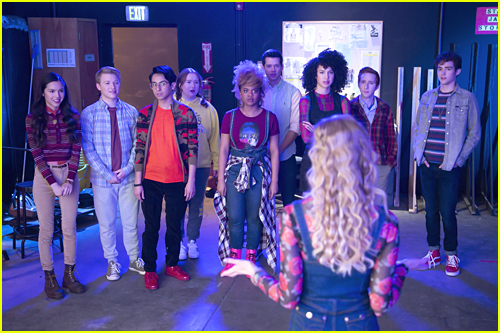 When does it premiere?
High School Musical: The Musical: The Series season three does not have a premiere date at this time, but it IS set to debut in 2022!
CLICK THERE for all things HSMTMTS!
Source: Read Full Article