HGTV Announces 6 New Shows for 2022-2023 Season
April 23, 2022
If you're a big HGTV fan, you'll be thrilled with the latest news. The network announced plans to air six new shows for the upcoming season. If you love Fixer Upper and similar shows, you'll be in heaven. Here's everything Showbiz Cheat Sheet knows.
HGTV's new shows
HGTV has an exciting new lineup in store for viewers. The popular network has six new shows in the works for the 2022-2023 season. The network says it will spotlight "urgently needed renovation projects, a wider range of renovation and design budgets, more diverse personalities, globally inspired design perspectives, and a breathtaking arced story about a couple who renovate an English estate that sits on land once owned by King Henry VII," reports Deadline.
HGTV says in a statement that it hasn't run out of stories to tell about people and their homes. They desire to explore even more topics that home-renovation fans want to see. "We just can't stop telling stories about home," says Jane Latman, president of HGTV and Streaming Home Content, Discovery, Inc., via Deadline. Here's a rundown of some of the shows coming to HGTV.
Fix My Frankenhouse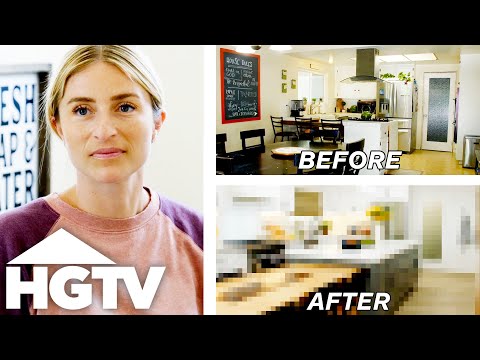 Denese and Mike Butler, home renovation experts based in Boston, are experts when it comes to "Frankenstein" houses. These homes are described as dwellings that look odd due to years of out-of-place additions and re-designs that took place little by little over time (we bet these homes contain some creepy and fascinating items). The result is a floor plan that's not ideal for a modern family.
Denese and Mike will team up with their fathers, master carpenters John Butler and Peter Doyle, to breathe new life into these frankenhouses. Their approach involves combining the home's existing historical features with modern design.
English Escape
The focus of this series will be on couple Dean Poulton and Borja de Maqua as they renovate a 10-building, 65-room historic English estate that's more than 500 years old (this home could probably use some design ideas from Joanna Gaines). The land was owned by King Henry VII.
Dean (an architect) and Borja's (a former real estate agent) goal is to use their savings to fully restore the property. They want to build vacation rentals, a special event space, and build their private home on the land. They intend to do all the renovations themselves and unveil the final product on the show.
Luxury Design on a Budget
As the show's title suggests, this series will be about creating a luxurious space for less. During this show (another possible title HGTV is considering is Luxe for Less), Michel Smith Boyd teaches homeowners how to transform their homes into a luxury living space on a dime.
Boyd's design team includes Kai Williamson, Anthony Elle and general contractor Laura Green. Smith uses his skill and knowledge to stretch his clients' budgets by finding new uses for existing furniture, purchasing "scratch and dent" appliances, and shopping smart to spruce up a tired space and provide a luxury look.
Three other shows in the upcoming 2022-2023 HGTV lineup include Family Ancestry, Restoration and Renovation Rescue, and Small Town Home Overhauls.
RELATED: 'HGTV Ultimate House Hunt': How to Find Your Outdoor Escape
Follow Sheiresa Ngo on Twitter.
Source: Read Full Article