Henry Cavill Walks the Red Carpet With Girlfriend Natalie Viscuso For the First Time
October 28, 2022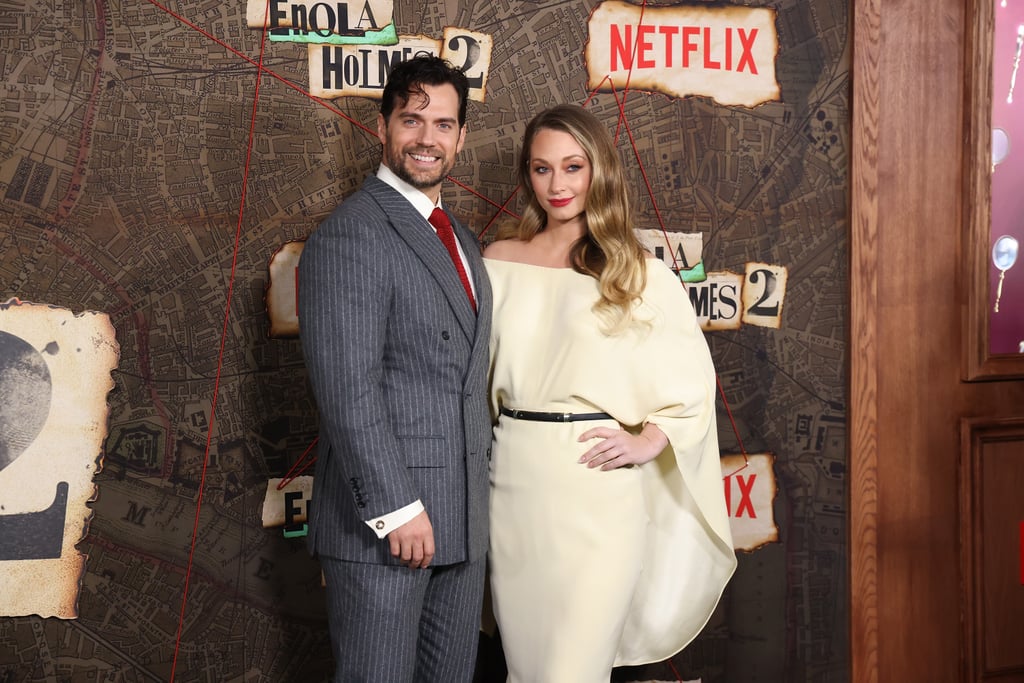 One year after making their relationship Instagram official, "The Witcher" star Henry Cavill and his girlfriend, Natalie Viscuso, finally made their red carpet debut at the "Enola Holmes 2" premiere in New York City on Thursday. Cavill, who stars as Sherlock Holmes in the mystery film alongside Millie Bobby Brown as the title character, arrived dressed like a cross between the consulting detective and another of his onscreen roles: Clark Kent, aka Superman.
The crossover outfit comes just days after Cavill confirmed he'll be returning as the superhero in an upcoming film. Playing off Superman's signature look, Cavill let a few stray waves drape across his forehead, drawing attention to his pinstripe suit and herring-red tie, the perfect complement to Viscuso's creamy, film-noir-style cape dress. Holding each other in a sweet embrace, the couple posed for the cameras with smiles on their faces.
While Cavill usually works in front of the camera, Viscuso is the vice president of TV at Vertigo Entertainment, working behind the scenes to release shows like "The Stand," based on the Stephen King novel, and "Them." Previously, she also worked as vice president of television and digital studios at Legendary Entertainment, the same company that helped produce Cavill's films "Man of Steel" (2013) and "Enola Holmes" (2020).
The couple first announced their relationship on Instagram in April 2021. "This is me looking quietly confident shortly before my beautiful and brilliant love Natalie, destroys me at chess," Cavill captioned a photo of the pair doing just that. Previously, the star was linked to Kaley Cuoco, who recently announced that she and her boyfriend, Tom Pelphrey, are expecting their first child.
In the year since their announcement, Cavill and Viscuso have kept the majority of their relationship private, but in May, Cavill shared photos and videos from his birthday dinner on Instagram, thanking his "sous chef Natalie" for the delicious meal.
See photos of Cavill and Viscuso's red carpet debut ahead.
Source: Read Full Article