GMA hosts' divorce stories revealed – Amy Robach, Lara Spencer, Michael Strahan and more
February 3, 2023
They spend untold hours with millions of viewers every week, but away from the cameras, Good Morning America's onscreen personalities lead rich personal lives — and that includes complex relationships, marriages, and divorces.
Here's all you need to know about the romantic highs and lows for the likes of Lara Spencer, Michael Strahan and Dr. Jennifer Ashton
WATCH: Amy Robach and estranged husband Andrew Shue's awkward interview with T.J. Holmes ahead of affair bombshell
Amy Robach
Amy Robach has been married twice and is currently estranged from her second husband, Andrew Shue and is dating former GMA3 co-star T.J. Holmes.
She shares her two daughters, Analise, 16, and Ava, 20, with her ex, first husband Tim McIntosh. They were married from 1996 until 2008.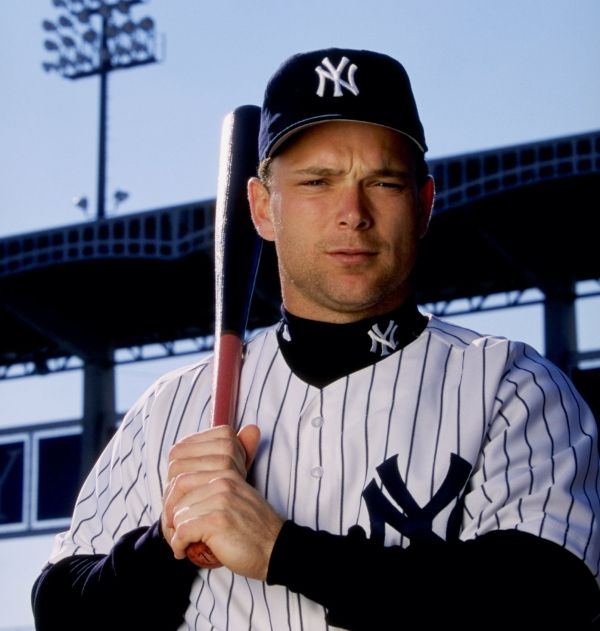 Amy's first husband. Tim McIntosh is a former MBL player
Tim is a former MLB player who is now in the real estate business. Little is known about what caused the demise of their marriage, but two years after they split, Amy met Andrew at a book party in 2008.
TRENDING NOW: Amy Robach's relationship with David Muir following 20/20 shakeup and affair with T.J. Holmes
They married in 2010 on Amy's 37th birthday and raised a blended family together, which included her daughter and his three sons from a previous marriage. Following her affair with TJ, which came to light in the fall of last year, the couple are now estranged.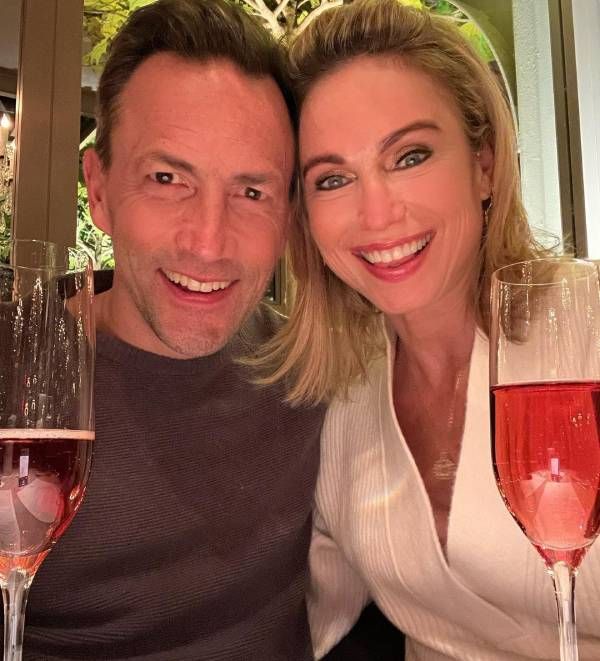 Amy is now estranged from her husband Andrew Shue
Michael Strahan
Former NFL star Michael Strahan is a proud father-of-four, who has been married twice – to Wanda Hutchins between 1992 to 1996, and Jean Strahan from 1999 until 2006.
TRENDING NOW: NCIS: LA star Eric Christian Olsen's transformation shocked wife and fans
Michael opened up about those splits in an interview with People, saying: "Personally, getting divorced is probably one of the toughest things I've ever gone through.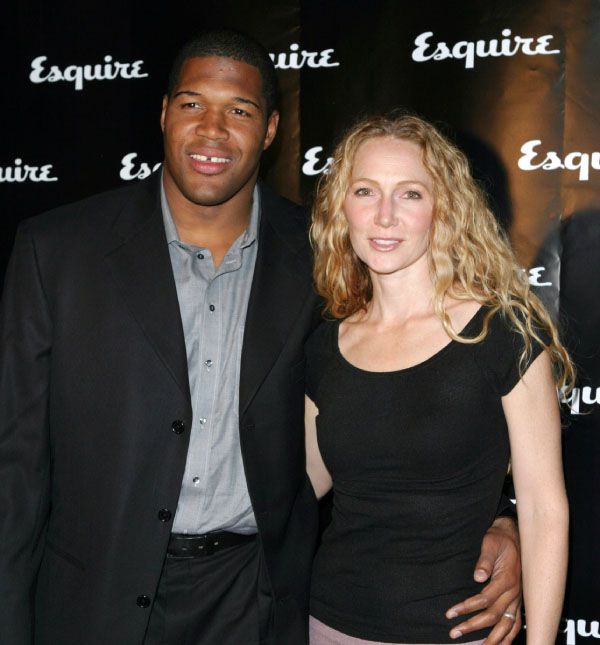 Michael shares his twin daughters with his second ex-wife Jean
"It was also a learning experience and I learned a lot about myself and I learned a lot about a lot of the people who were around at that time and some aren't around anymore."
Michael was also engaged to Eddie Murphy's ex-wife, model Nicole Mitchell, but he ended their relationship in 2014 after seven years together.
He has been in a serious relationship with Kayla Quick for more than seven years and keeps his romance with the model romance out of the spotlight.
Lara Spencer
Lara Spencer has been happily married to American entrepreneur Rick McVey since since September 2018, and shares her two children, Katharine, 17, and Duff, 21, with her ex-husband, David Haffenreffer.
She and David were married for 15 years and have remained amicable since their 2015 divorce. The pair told Page Six at the time that that their children "remain our top priority," and added: "We will raise them and care for them together."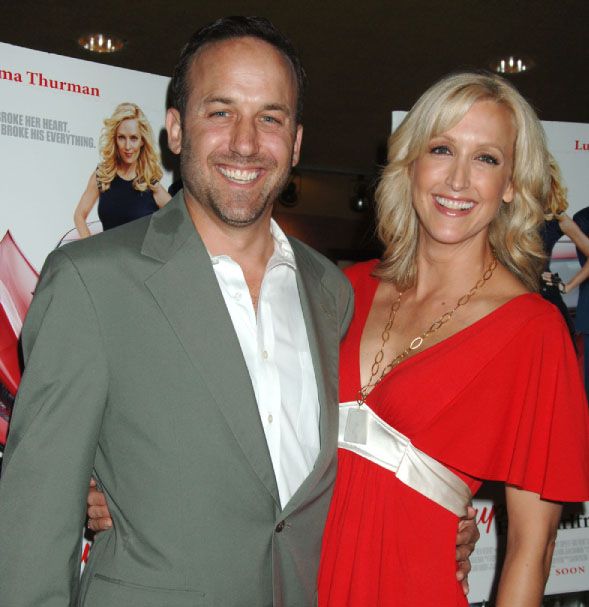 Lara shares two children with her ex-husband
Rob Marciano
GMA meteorologist, Rob Marciano, was left blindsided by his divorce. After 11 years of marriage, his wife, Eryn, called time on their relationship in 2021.
He secretly battled heartbreak over the situation for a year and broke his silence in July 2022 with an emotional statement.
MORE: GMA weddings: See photos of Lara Spencer, Michael Strahan and more
"The last couple of years have been very difficult," Rob told People.. "I didn't want this and tried to save the marriage, but we are sadly divorcing. My focus now is on my kids."
https://www.instagram.com/p/CcbjFglpvB4/
A post shared by Rob Marciano (@robertmarciano)
Rob was devastated when his wife Eryn left him but they have remained amicable for their children
Rob and Eryn – who married in 2010 – share a daughter, Madelynn and son, Mason.
SEE: Today hosts' wedding and engagement photos: Hoda Kotb, Al Roker and more
Since the breakup however, Rob and Eryn have managed to successfully co-parent their children, even continuing to go on family vacations together, post-divorce.
Dr. Jennifer Ashton
The host of GMA3 has a complicated and heartbreaking past when it comes to her first husband, Robert Ashton.
The couple split in 2017, and sadly, two weeks after their divorce was finalized, Robert took his own life. He left behind Jennifer and their two children, Alex and Chloe.
She admitted that she agonized over his death thinking it was her fault, but it was a moment with her brother, Evan Garfein, when she got some clarity.
https://www.instagram.com/p/CZ2FgihroCu/
A post shared by Dr Jennifer Ashton (@drjashton)
Jennifer's first husband died by suicide
"He put his hands on my shoulders, looked directly into my eyes, and said, 'Jen, you're a doctor, I'm a doctor, Rob was a doctor. He would have done this married to you or not married to you."
While she pays tribute to Rob every year, Jennifer has found happiness again and married her husband, TV executive, Tom Werner, in a star-studded ceremony in 2022.
T.J. Holmes
Former GMA3 host, T.J. Holmes recently filed for divorce from his wife, Marilee Fiebig, after 12 years of marriage.
Their relationship did not end amicably as his relationship with Amy Robach made news the end of 2022.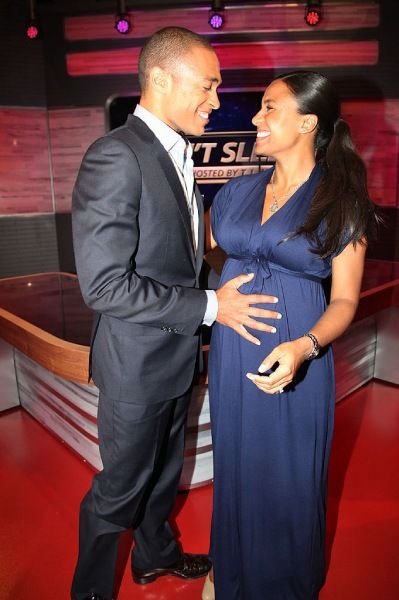 T.J. is currently going through a divorce from his second wife Marilee
They share a ten-year-old daughter, Sabine, and Marilee's statement following the divorce filing expressed her disappointment at his lack of discretion.
T.J. was previously married to journalist, Amy Ferson. They tied the knot in 2007 after several years together. They had two children.
Read more HELLO! US stories here
Source: Read Full Article