Everything You Need to Know About Baby Archie's Christening
June 22, 2019
As you may have definitely heard, Meghan Markle and Prince Harry welcomed their first son last month, little Archie Harrison. And while at the ripe old age of two days old, Archie did his first photo shoot with none other than the Queen of England (casual), the royal baby hasn't been seen since and is likely spending quality time with his parents—and Serena Williams—at their Frogmore Cottage home in Windsor.
And even though Harry and Meg tried to keep things casual by NOT giving Archie a royal title, he is still seventh in line to the throne and has to stick to certain royal traditions, like a royal baptism. The christening will be Archie's second official public appearance, so get ready for new pics of the lil' dude. In the meantime, here is everything you need to know about the ceremony.
It's happening next month
It's tradition for royal babies to get baptized between two and three months old, and Daily Mail reports that Archie's baptism will happen in July, when he is two months old.
The baptism will reportedly be at St George's Chapel
If you're like, 'hmm…that place sounds familiar but I'm not sure why,' well, that's 'cause this chapel is where Meghan Markle and Prince Harry got married last year. It's also where Princess Eugenie and Jack Brooksbank tied the knot.
St George's Chapel is in Windsor, which, as royal fans will know, is also where Frogmore Cottage is located, meaning that Meghan and Harry won't have a long commute to the ceremony.
Here's a pic of the place. Pretty nice, huh?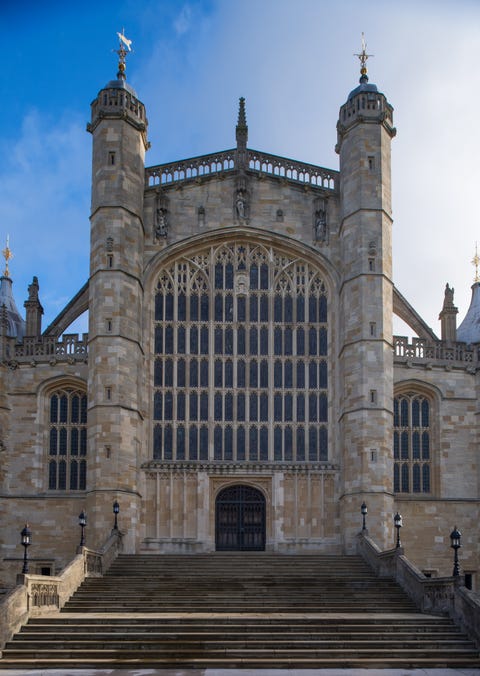 The Queen isn't going
Obvi, most of the royal family is probably going to Archie's baptism. We'd expect Prince William, Kate Middleton, and their kids, at the very least, since Meg and Harry showed up for Prince Louis' baptism earlier this year (pictured below).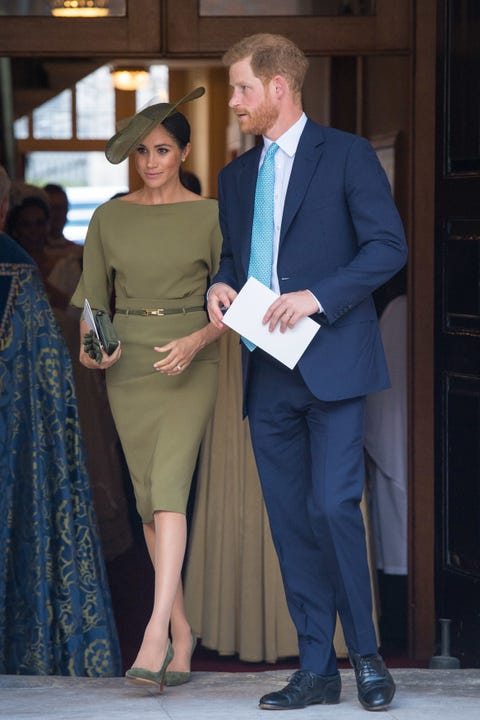 That said, it looks like Queen Elizabeth won't be able to make it, which is a major bummer. But! she has a legit-sounding solid reason. She "will be absent on other duties." That means that Prince Charles and Camilla will be the most senior members of the royal family there. And no, the Queen's absence isn't a snub to Archie—she just doesn't attend the christenings of every single one of her great-grandchildren.
There might be celebs on the guest list
So, royal christenings tend to be smaller, private affairs, but many are speculating that Meghan and Harry's ceremony might be more ~Hollywood~. Considering Meghan's friend group includes Gayle King, George and Amal Clooney, Serena Williams, and Priyanka Chopra, it wouldn't be a total shocker if they got invites.
Archie's godparents will be revealed
And speaking of famous friends, the christening will also be the day we learn which celeb friends, if any, made the cut as Archie's godparents. Royal babies get anywhere from five to seven godparents—Prince Louis has six!—so it's likely that at least one famous friend will be given the honor. But FWIW, George Clooney has denied that he's going to be a godfather. (Also: please check out this handy list of potential godparents.)
And when it comes to which royals might be named godparents, don't go thinking that it's going to be Will or Kate—royals tend to give the honor to more distant relatives, as immediate family will play a big role in the baby's life regardless.
The ceremony itself is super fancy
Archie isn't just any baby, so he's not going to get just any baptism. Royal baptisms have a number of special features, including that the ceremony is performed by the most senior bishop in England, aka the Archbishop of Canterbury.
And even the christening water is fancy! It's held in a gilded-silver christening bowl that Queen Victoria commissioned in the 1840s, and someone (maybe a palace intern?) fetches water from the River Jordan for the ceremony, where it's believed that Jesus was baptized. NBD!
Get ready to see Archie in a gown
Probably the most adorable feature of royal baptisms is that all British royal babies wear the same massive lace christening gown, which was also a tradition started by Queen Victoria in the 1840s. The gown has been worn by so many royal babies that in 2008, it was put in the royal archives for preservation, and now all of the little royals wear a replica for their big day.
Here's Prince George in the gown: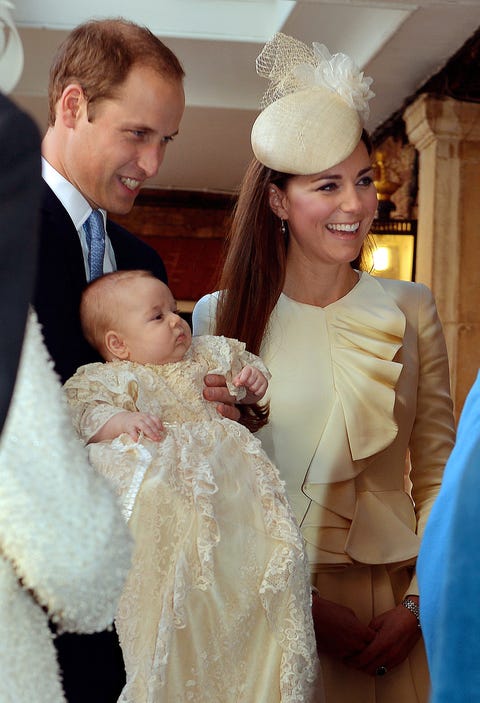 And Princess Charlotte: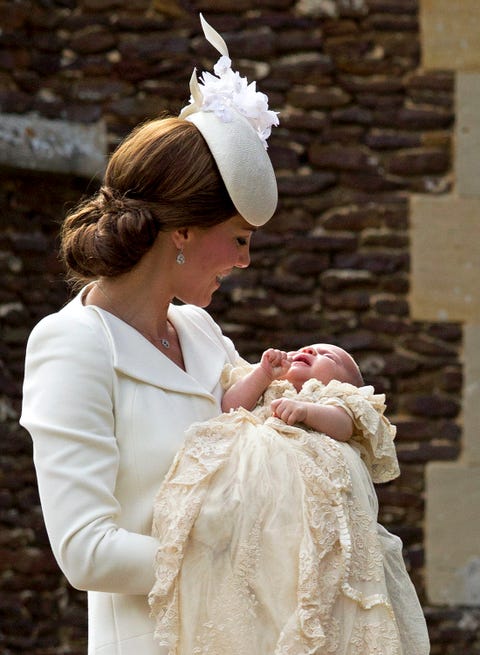 And Prince Harry in the original, too: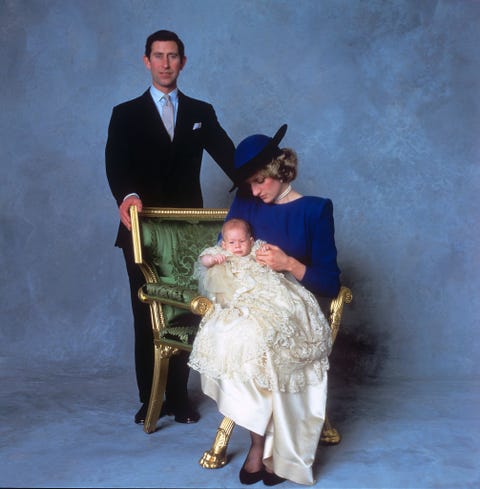 In conclusion: Get excited, people!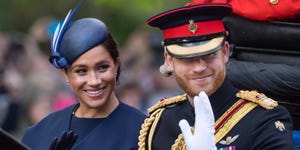 Source: Read Full Article