Emma Stone's Daughter's Name Revealed in Birth Certificate
May 24, 2021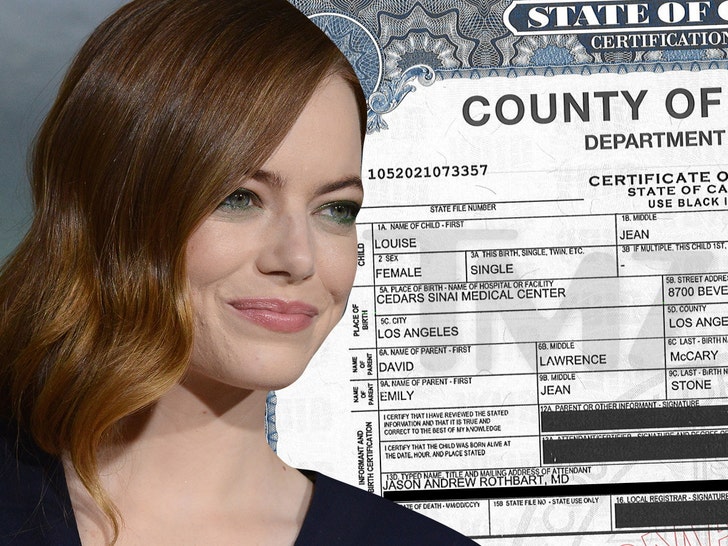 Emma Stone and her little girl have something in common beyond the obvious — they share the same middle name … and TMZ's learned the baby's first name too!!!
According to the birth certificate … the name of Emma and her hubby/director Dave McCary's baby is … Louise Jean McCary!!!
If ya didn't know … the "Cruella" star's full name is Emily Jean Stone. We're told baby's middle name is a tribute to Emma's grandmother, Jean Louise … so her daughter's name is a flip-flop of her great grandma's.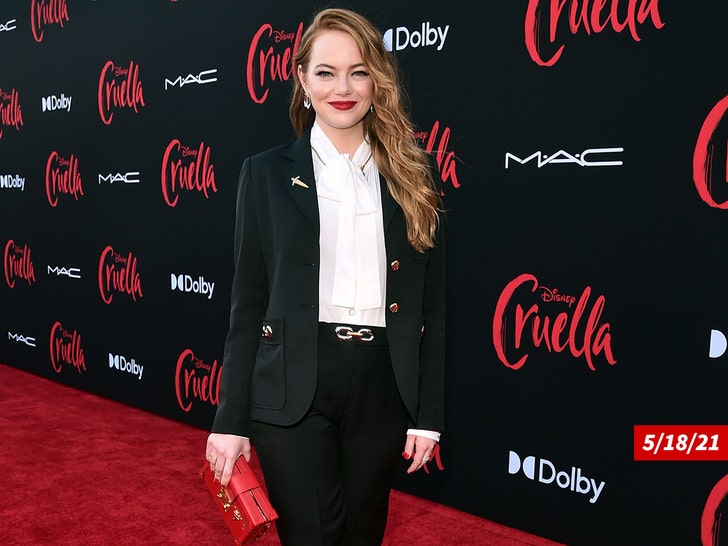 We broke the story … Emma and Dave welcomed their first child on March 13, but they kept deets on the down low and it wasn't even known they had a girl for several days.
Emma's obviously been busy since then. Along with raising a newborn, she attended Hollywood's first major movie premiere in the COVID-19 pandemic era this past week … for her highly anticipated starring role in the origin story of Cruella De Vil.
Source: Read Full Article