'DWTS': How Many Kids Do Iman Shumpert and Teyana Taylor Have and Why They Got Married in a Bathroom?
September 21, 2021
Article Highlights:
The reason Iman Shumpert and Teyana Taylor were married in a bathroom
How many children the pair have together
Some were surprised that their eldest daughter was named after her father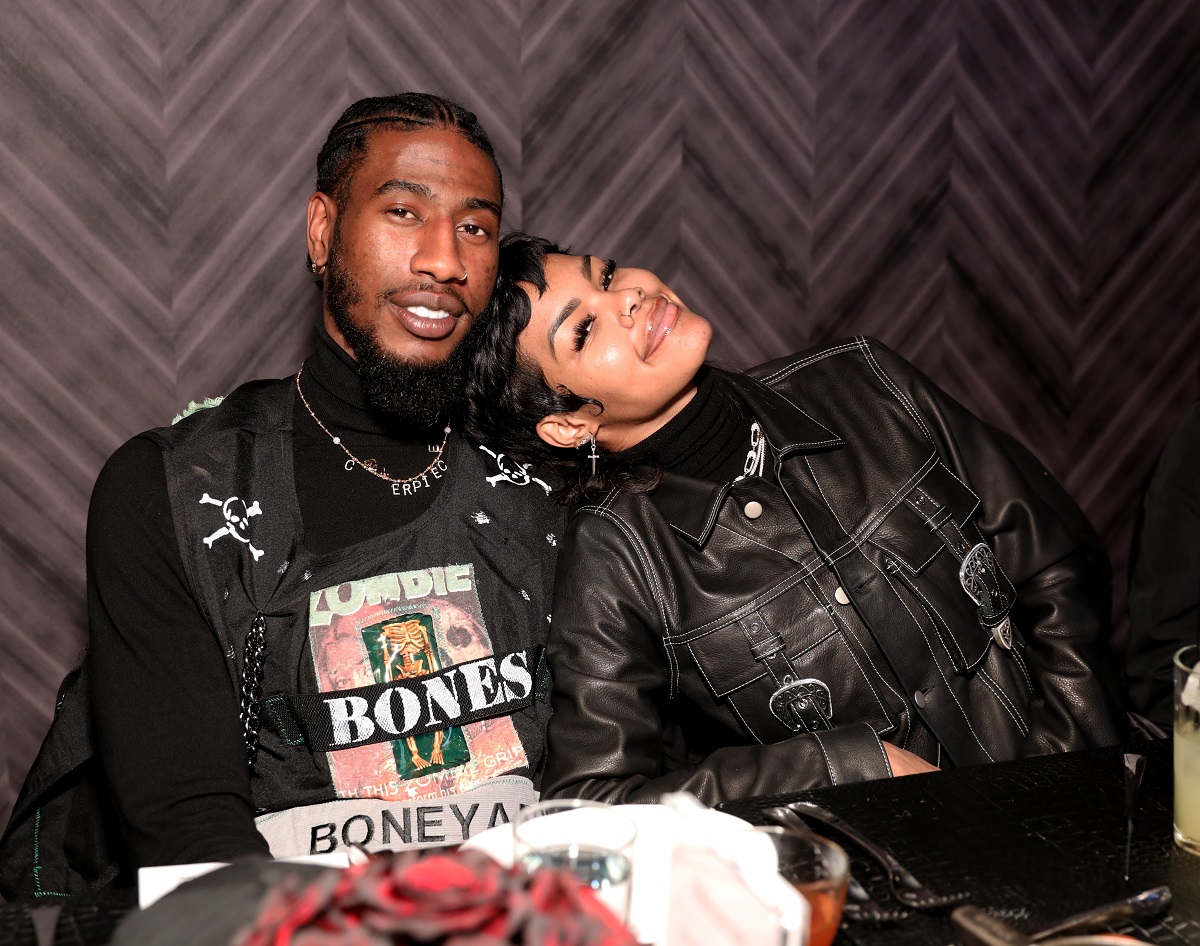 Iman Shumpert played in the NBA for more than a decade and helped the Cleveland Cavaliers win the franchise's first-ever championship. But an entirely new fan base became interested in him when it was announced on Sept. 8, that he was joining the cast of celebrities on Season 30 of Dancing with the Stars. Now, as Shumpert and his dancing pro partner Daniella Karagach look to win the Mirrorball Trophy, viewers want to know more about the athlete and his wife, singer Teyana Taylor.
How Shumpert and Taylor met and why they tied the knot in their bathroom
Taylor met her future husband at a party but she wasn't exactly impressed with Shumpert.
"I did not like him at first because when I first met him, he had just got drafted. He was young and doing a lot. I was at a party. He was drunk and had his shirt off. It was just too much going on, baby," Taylor said on The Wendy Williams Show. "We eventually wound up becoming friends, and I actually shot him for one of my styling companies."
The pair's friendship turned romantic and they got engaged in 2015 before secretly tying the knot the following year in their bathroom. Yes, you read that correctly. But Taylor and Shumpert chose to get hitched in the lavatory for a specific reason and it had to do with one of their children.
"We got married in the bathroom where our baby was born [Junie], so we just wanted it for good luck before we did the big wedding," Teyana told Williams.
Yahoo noted that in 2015 Shumpert "delivered his daughter with his bare hands" after Taylor went into labor weeks earlier than expected. "On Dec 16th at 6:42 am in our bathroom Junie decided she wanted to take her first breath into this world," Taylor wrote on Instagram. "She came out as a wonderful surprise to everyone! Not knowing I was in labor until I felt her head."
How many children they have together now
Today, the athlete and songbird have two children together. They named their eldest daughter after her father and call Iman Tayla Shumpert Jr. "Junie." Their second baby, Rue Rose Shumpert, arrived on Sept. 6, 2020.
Just like her older sister, Rue was born in the couple's bathroom too. In a birth announcement video post, Shumpert wrote: "Now…when we buy homes, we always find a bathroom with great energy… but not in a million years would you be able to tell me we'd deliver both of our daughters in a bathroom without the assistance of a hospital! Our newest edition entered the world in the water and came out looking around and ready to explore!" 
Source: Read Full Article