Duchess Kate & William confirm that they have 'lots of chickens' at Anmer
September 30, 2021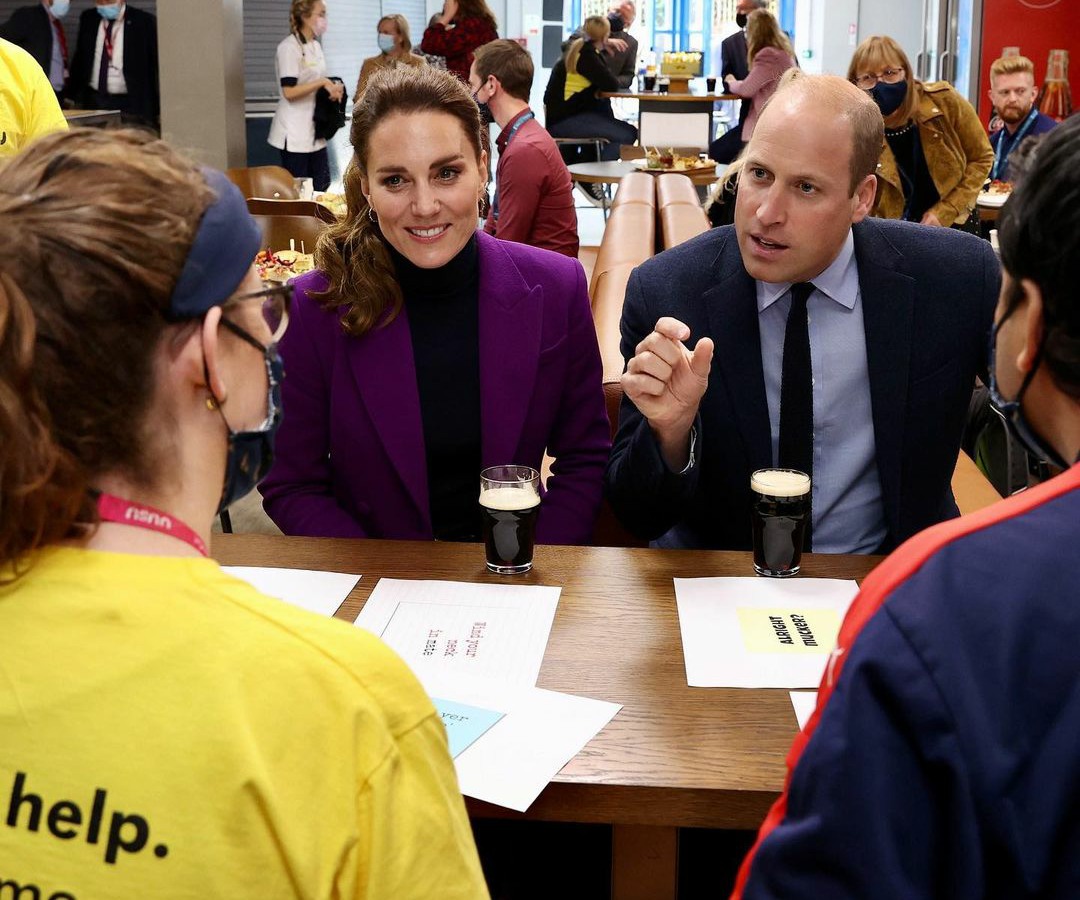 Here are some additional photos from Prince William and Kate's big secret trip to Northern Ireland on Wednesday. Kate's purple suit is Emilia Wickstead and she looked dreadfully hot in that turtleneck and blazer. I hope fifty headlines are devoted to how inappropriate it was for her to wear such a heavy, cold-weather outfit for a lovely early autumn day. During their day of events, they visited Ulster University, they visited the Magee Campus's petting zoo, which is BONKERS. Y'all got petting zoos on university campuses?? Apparently, the petting zoo is part of a local initiative to help students' mental health. Students can go and pet animals and that's probably an enormous stress reliever. It was at the petting zoo where William and Kate revealed something very special: they too have got chickens.
During their visit, the couple also visited the campus's petting zoo, organised by local mobile zoo company KidzFarm, which regularly comes to the campus to help students deal with mental health and anxiety issues. Looking at the chickens in cages, Kate told the pet handler: "We've had lots of animals during lockdown. During lockdown, animals are often like therapy."

And William revealed they had acquired "lots of chickens".

Spotting a tarantula in a cage, Kate asked: "Ooh, please can I hold the tarantula? What's her name?" Told she was called Charlotte, Kate laughed: "Is she really?"

As Charlotte started moving up Kate's hand, William joked that the spider was animated by Kate's outfit, a purple trouser suit by Emilia Wickstead, saying: "Maybe she's not so keen on purple, or she maybe thinks you're a flower."

William was also given a female snake to hold, describing it as "very cool" adding: "George is obsessed with snakes, he's going to be so upset he missed this."
[From The Daily Mirror]
First she was bragging about her beehives and her honey, and now Kate (and William) have chickens? Chickens they acquired during lockdown? Were the chickens acquired before or after the Sussexes revealed the existence of Archie's Chick Inn, full of rescue hens? I would honestly love to know. I wonder what they've named their chicken coop? George's Henhouse? Lou's Chicken Express? Note: after I wrote all that, I did see that Kate has made references to her small coop at Anmer Hall for years. Before the pandemic, they only had like five chickens. But now they have "lots of chickens."
Kate holding the tarantula is pretty awesome though. Surprised she didn't "accidentally" drop the tarantula on William. She's whispering "soon, my pretty, SOON."
— The Duke and Duchess of Cambridge (@KensingtonRoyal) September 29, 2021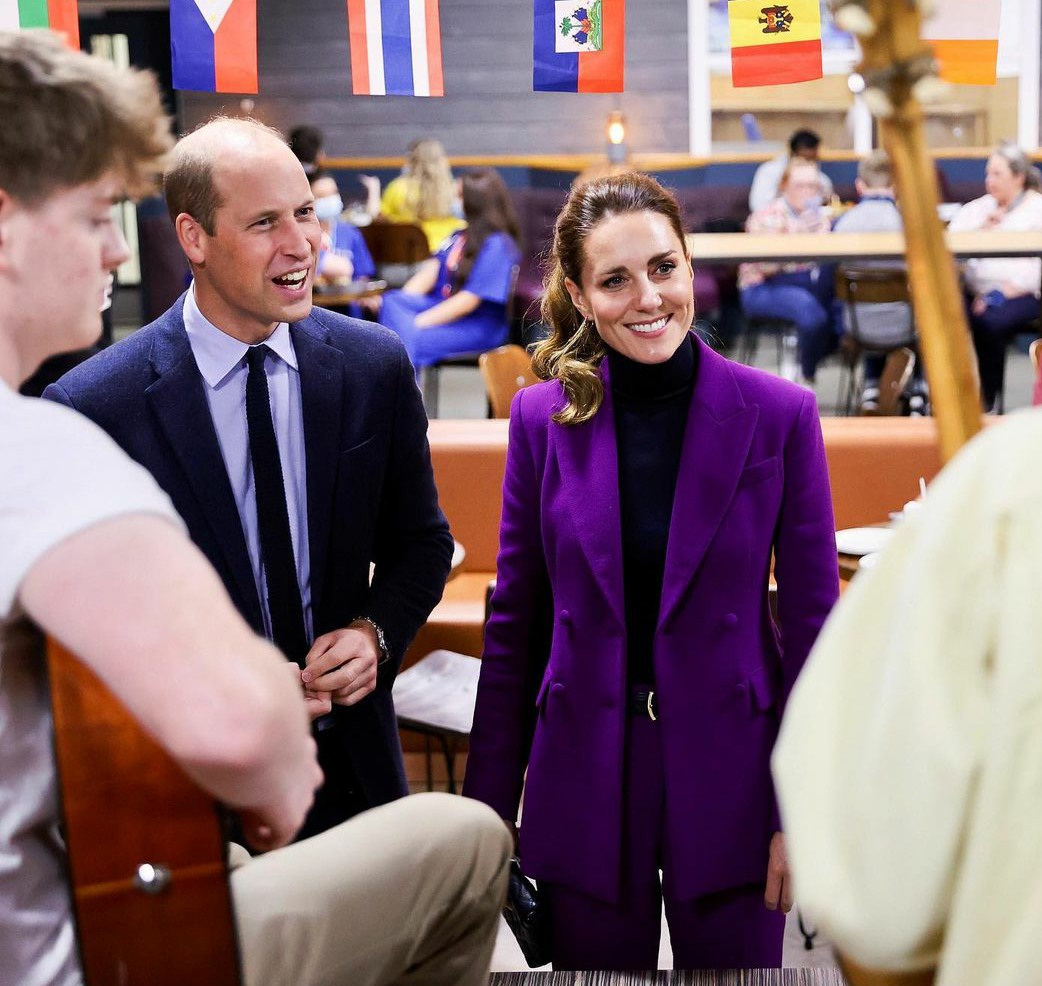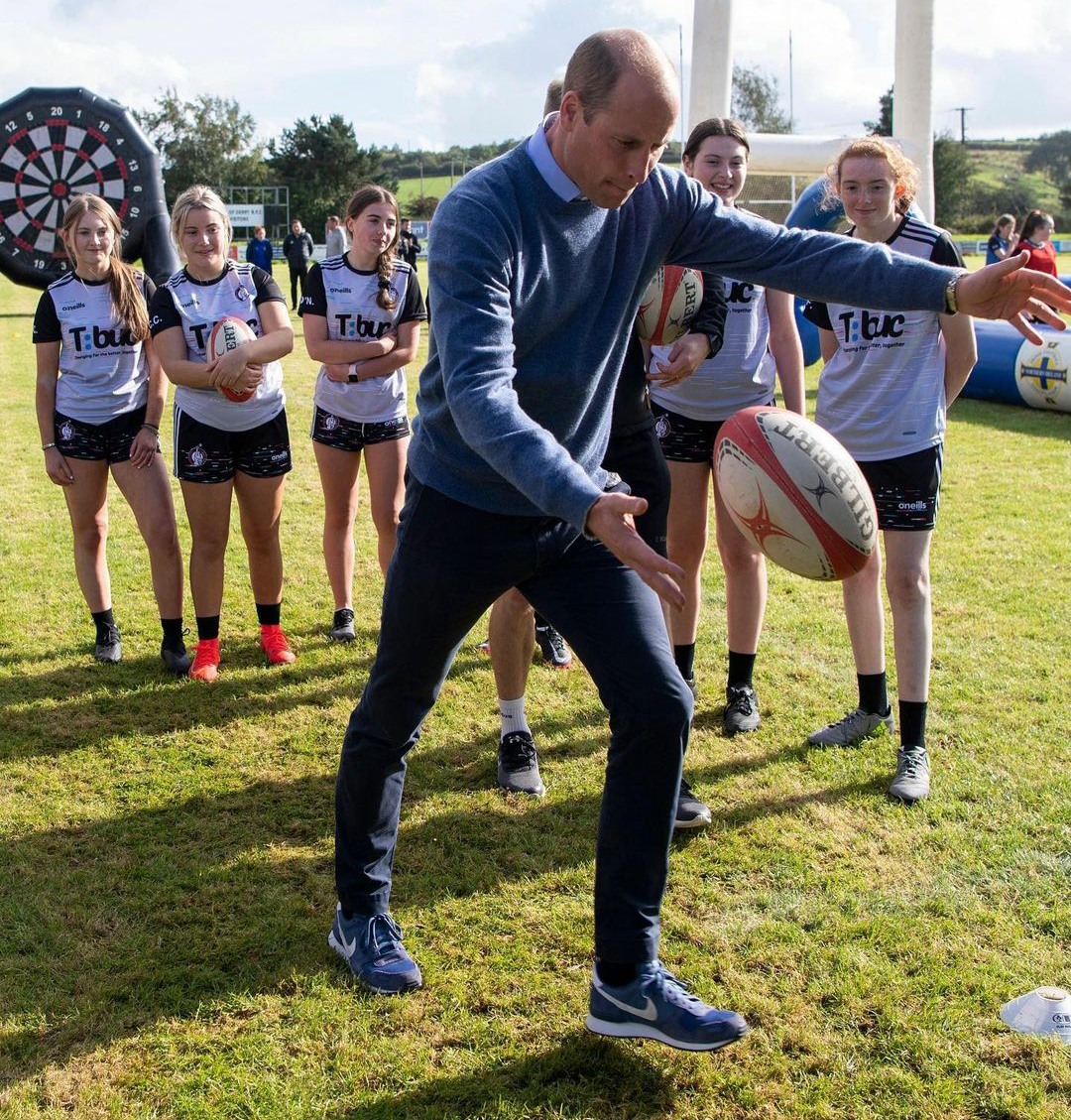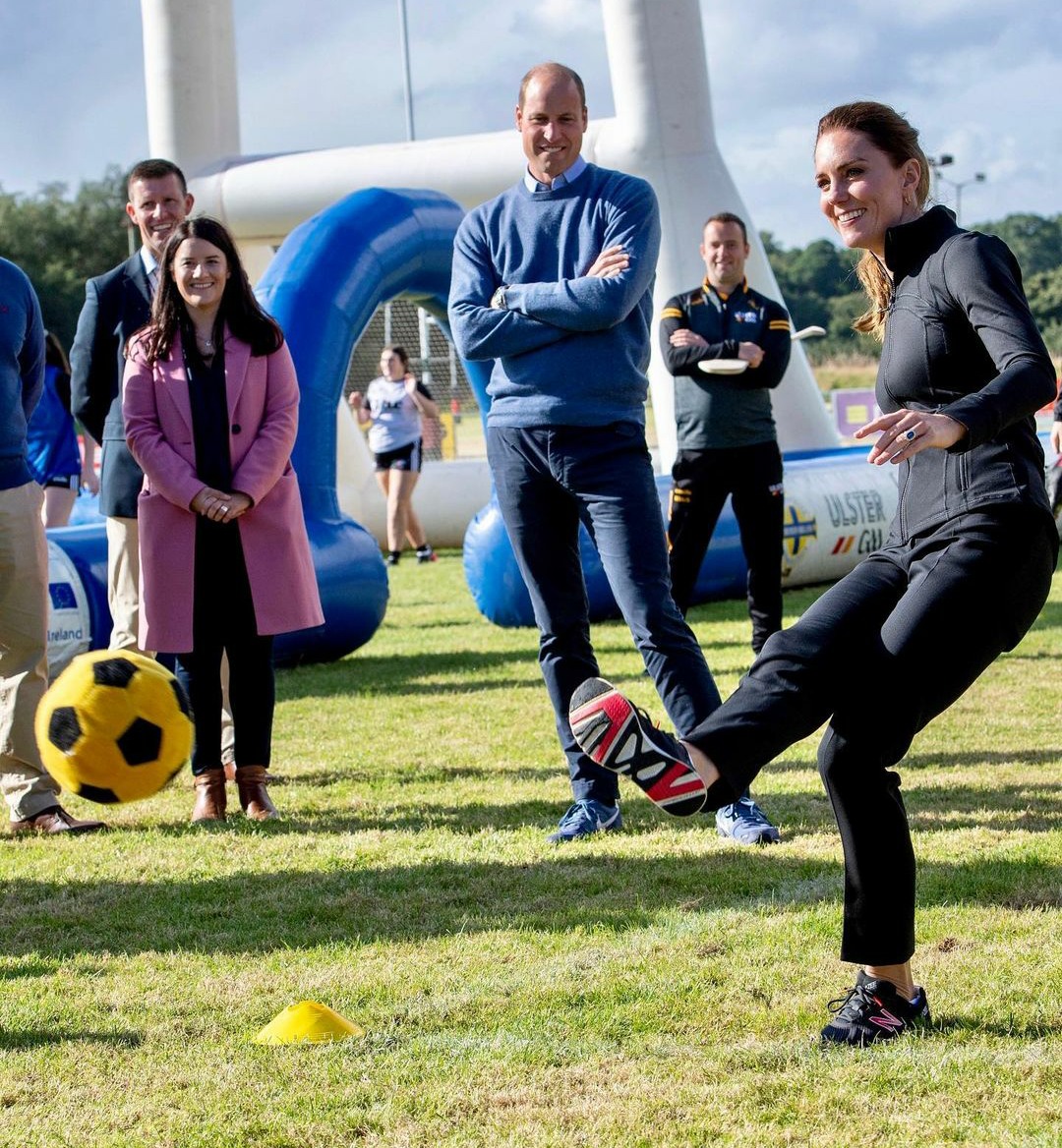 Photos courtesy of the Cambridges' Instagram.
Source: Read Full Article