Dresses and skirts to fashionably transition into summer
April 25, 2019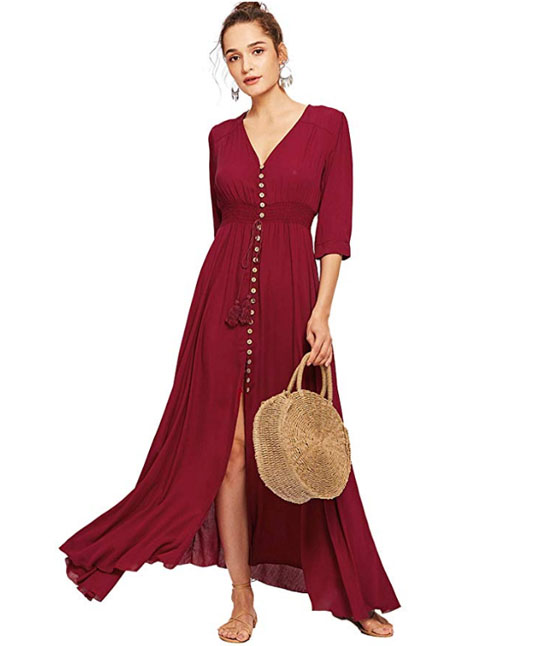 As I always mention, I shop at the local Goodwill and get most of my clothing from there. If you have a thrift or consignment stores near you check them out! You do have to be the type of person who likes sifting through stuff, but you can find some great pieces. I'm lucky to live in a town that has good secondhand options, and I do supplement with purchases from Amazon and TJ Maxx. I try not to buy retail as some of the prices shock me. I love cute dresses as they make you look polished and put together with less effort. Yesterday I wore a denim skirt with a chiffon sleeveless floral top. Summer is the best for putting together outfits and I'm really looking forward to it.
A versatile, affordable pencil dress with a tie belt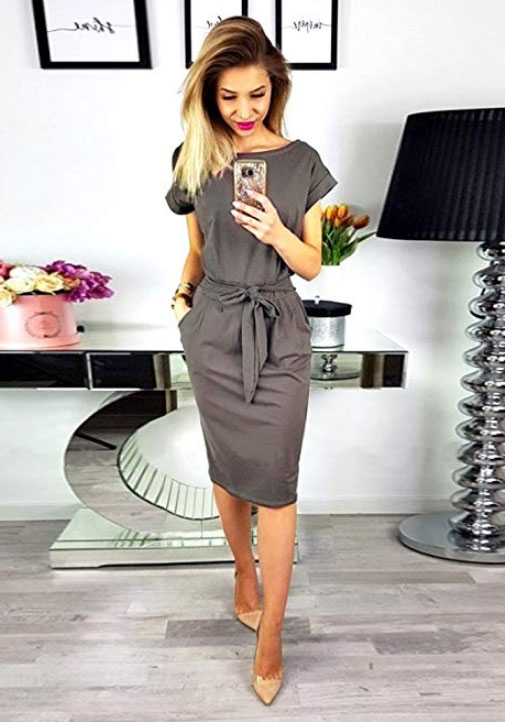 This fun pencil dress comes in both 3/4 and cap sleeve versions and 24 different solid colors, all under $25. It's got over 1,000 reviews and a 3.9 star rating. Women call it "cute," "simple," "great for the price" and "slimming." Some warn that it runs small and is more fitted than in the photo.
A light, feminine floral dress which is wash and wear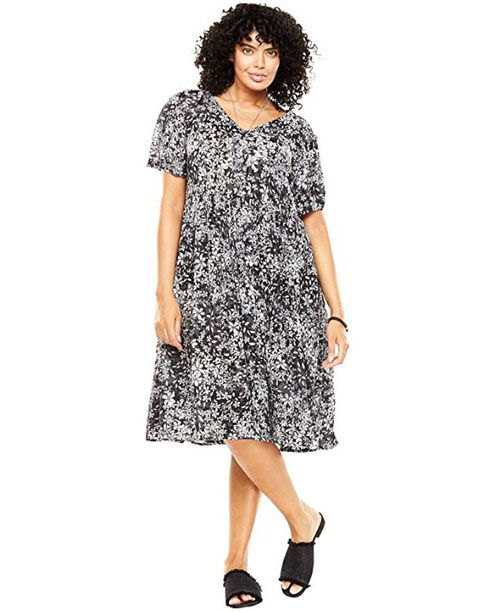 This flowy, button-front dress is the number three best-seller in women's plus-sized dresses and comes in 7 different prints and colors and sizes 14 plus to 34 W. It's said to be "very light and breezy," "comfortable," with a "great fit." One reviewer says it can be see through so you'll want to wear a slip with it.
A comfortable boho dress in so many gorgeous prints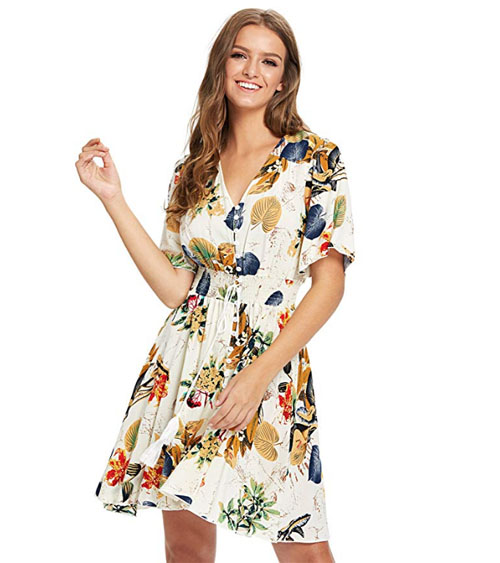 This airy dress comes in sizes x-small to xx-large and 21 different color and print options. Reviewers say they get compliments whenever they wear this dress. They say it "has a cute pattern and a super forgiving fit" with "loose and flattering" sleeves and that you can even pair it with leggings. There are a lot of pictures of women rocking this dress too. Here's a link to a maxi version of this dress with 3/4 length sleeves which is also highly-rated. (That's the dress at the top of this post!)
A maxi dress with pockets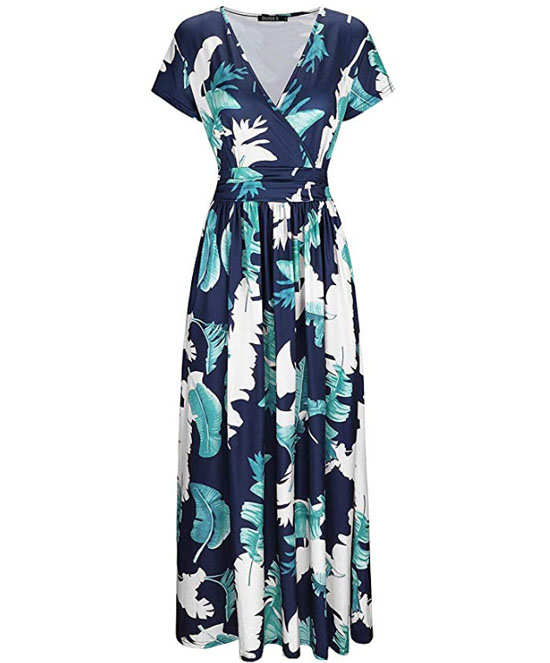 I love maxi dresses as they're so comfortable and you don't feel self conscious in them like shorter dresses. This v-neck short sleeve dress comes in sizes small to xxx-large and in 20(!) different prints, most floral with a couple tropical. It looks lovely and buyers confirm that, saying "it has the perfect flow and is made from an extremely comfortable material" and is "completely flattering" with "vibrant colors." You may want to size up as it's said to run small.
A stretch denim skirt that women love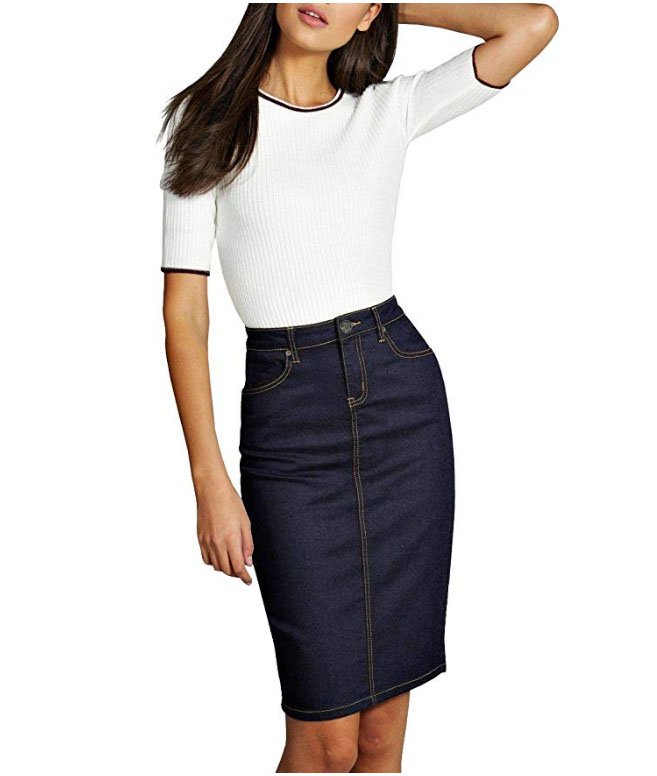 This stretch denim skirt comes in 19 different washes and two popular styles, one that's a fitted pencil version and another short with buttons down the front. It's also in sizes 4 to 24 plus! I have larger hips and have problems wearing some skirts because they're too wide at the waist. Stretch skirts fit me nicely so I'm interested in this. People rave about this, calling it "perfect, not skin tight, but fitted enough to have the true pencil skirt shape," and "">like your favorite broken in denim jeans." It is said to run true to size.
A bodycon pencil dress for the office or a nice out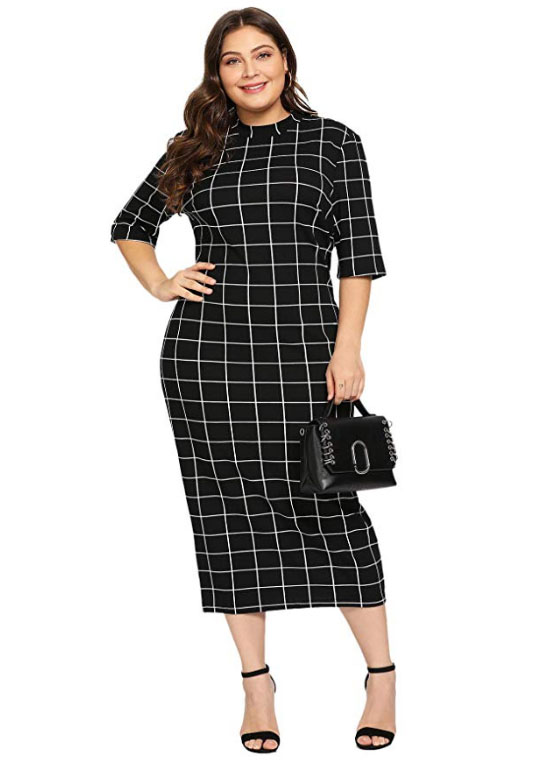 This dress comes in sizes large to xxx-large and in four windowpane prints and two gingham prints. Women call it a "classy and comfortable dress" that's "perfect for work" however it's said to run big. Here's a link to the same dress in sizes x-small to x-large.
A novelty miniskirt with so many whimsical prints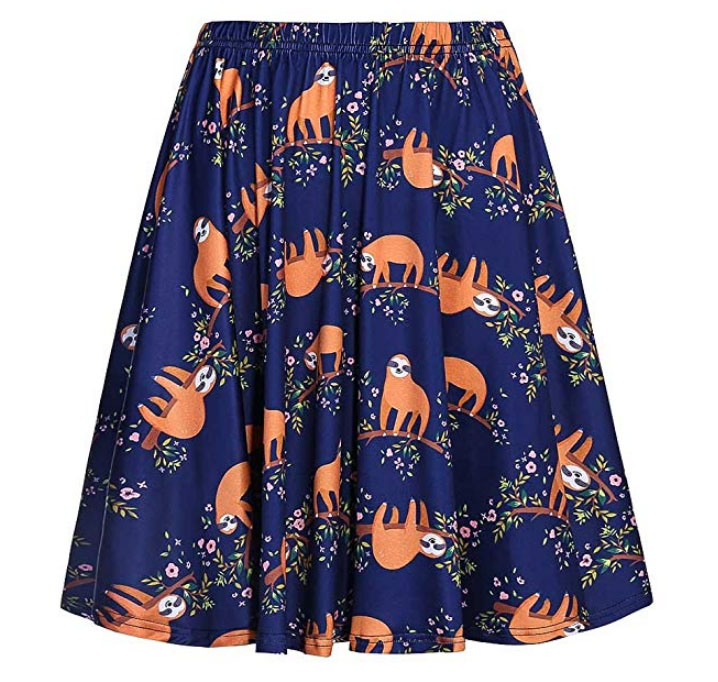 I chose this skirt because of the crazy fun prints and its legitimate reviews. This skirt comes in dinosaur, avocado, flamingo, sloth and Halloween prints. It's available in small to xx-large. Reviewers say this is "super soft silky material" which is "good and stretchy" and "so cute." Check the photos to see just how short this is, however some women say it goes to the knee so YRMV. I own skirts this short and in the summer I just wear booty shorts under them. They're also great to wear with tights when it's cooler as you don't have to worry as much.
A gorgeous pleated metallic skirt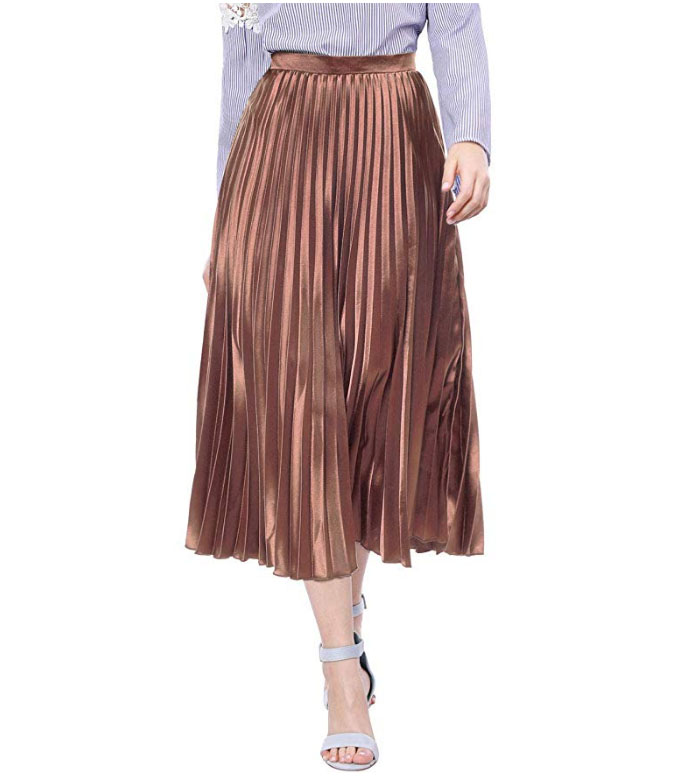 I have this skirt in copper! I did order a size up as I read it ran small and am glad I did. My size is usually loose on me in skirts but a size up fits just right. There's a photo somewhere of Rosie Huntington-Whiteley wearing a similar skirt with a silky lingerie top with spaghetti straps. I have a top just like that too and one day I'll be brave enough to wear those two things together. As is I've only worn this with sweaters. It looks much more expensive than it is at just $24. This also comes in silver (I want that too) and a striking emerald green. People call this skirt "beautiful" with "luxurious fabric" and say they receive compliments on it. It does stick to your legs sometimes, as this type of fabric is prone to do.
Oh and we're doing another clothing post on Tuesday so please comment with any clothing you've bought from Amazon that you like, thanks!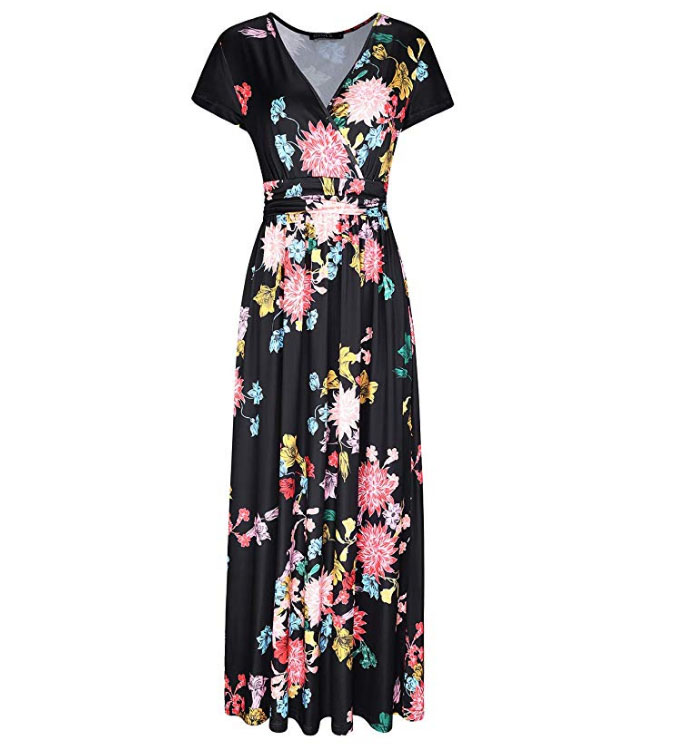 Source: Read Full Article