Donald Trump: 'Could you imagine if I lose? Maybe I'll have to leave the country'
October 18, 2020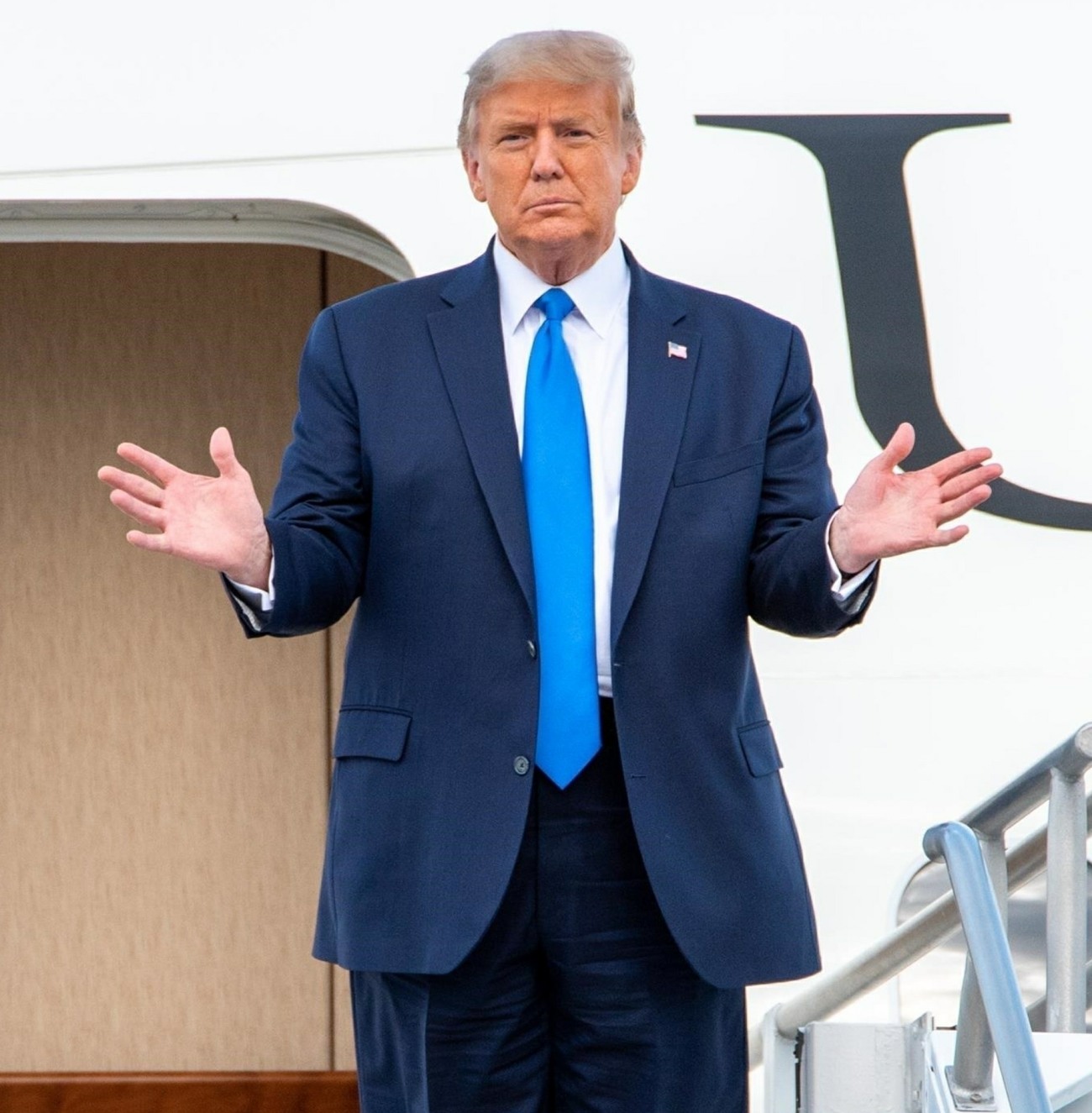 Last week, NBC News' leadership showed just how addicted they – and the media entirely – are to the psychodrama of the Trump show. The media has enabled Donald Trump from the beginning and don't think we'll forget that. The whole thing last week was that Joe Biden agreed to an ABC town hall on the same night as what would have been the second presidential debate (a debate which was cancelled BY Trump). So NBC offered Trump a competing town hall in the same time slot. Trump's people blanketed the media and said Trump would "beat" Biden in the ratings, because that's all this was for Trump – a TV show. Well, it didn't work.
Joe Biden's town hall on ABC averaged 14.1 million viewers on Thursday night, easily surpassing the Nielsen ratings for President Trump's town hall on NBC. That alone was a result virtually no one in the TV business expected. And that's not even the most surprising part.

The Trump town hall was simulcast by two of NBC's cable channels, MSNBC and CNBC, but even when those channels are included in the total, Biden — on only one network — still prevailed. The Trump town hall averaged 10.9 million viewers on the NBC broadcast network. On MSNBC, Trump reached 1.8 million viewers, and on CNBC, about 720,000 viewers. So Trump's gross audience across the three channels was 13.5 million, still fewer than Biden's audience on ABC alone.
[From CNN]
I want to believe that after four years of Trumper BS, people are just tired. They're just exhausted from the drama, lies, racism and nastiness. Biden's town hall performance was compared to Mister Rogers, and it WAS like that because Joe Biden is just a nice, decent man who speaks intelligently and compassionately and really, genuinely gives a sh-t. Maybe people were finally ready for that. Maybe people are just ready for someone who is actually presidential. Anyway, imagine being such a f–king disaster that people don't even want to tune in to hate-watch your bulls–t.
Speaking of, Trump was on the campaign trail in Georgia (hahaha, imagine campaigning in such a traditionally red state) on Friday and he said, "Could you imagine if I lose? I'm not going to feel so good. Maybe I'll have to leave the country, I don't know." BUT HIS EXTRADITION.
— Aaron Rupar (@atrupar) October 17, 2020
Here are some photos from that Macon, Georgia rally. There was no social distancing and I would say less than half the people were wearing masks?
Embed from Getty Images
Embed from Getty Images
Photos courtesy of Backgrid, Getty.
Source: Read Full Article