'Dexter' Star Michael C. Hall on 'Fluidity' and Craving 'Connections With Men Beyond Beer, Sports, and Fist Pumping'
October 7, 2021
Dexter star Michael C. Hall has been open about his sexuality, admitting he's heterosexual "as a rule," but he also doesn't consider himself "all the way" straight. What did Hall say about embracing his own sexual fluidity, playing LGBTQ roles, and not quite fitting into the heterosexual box?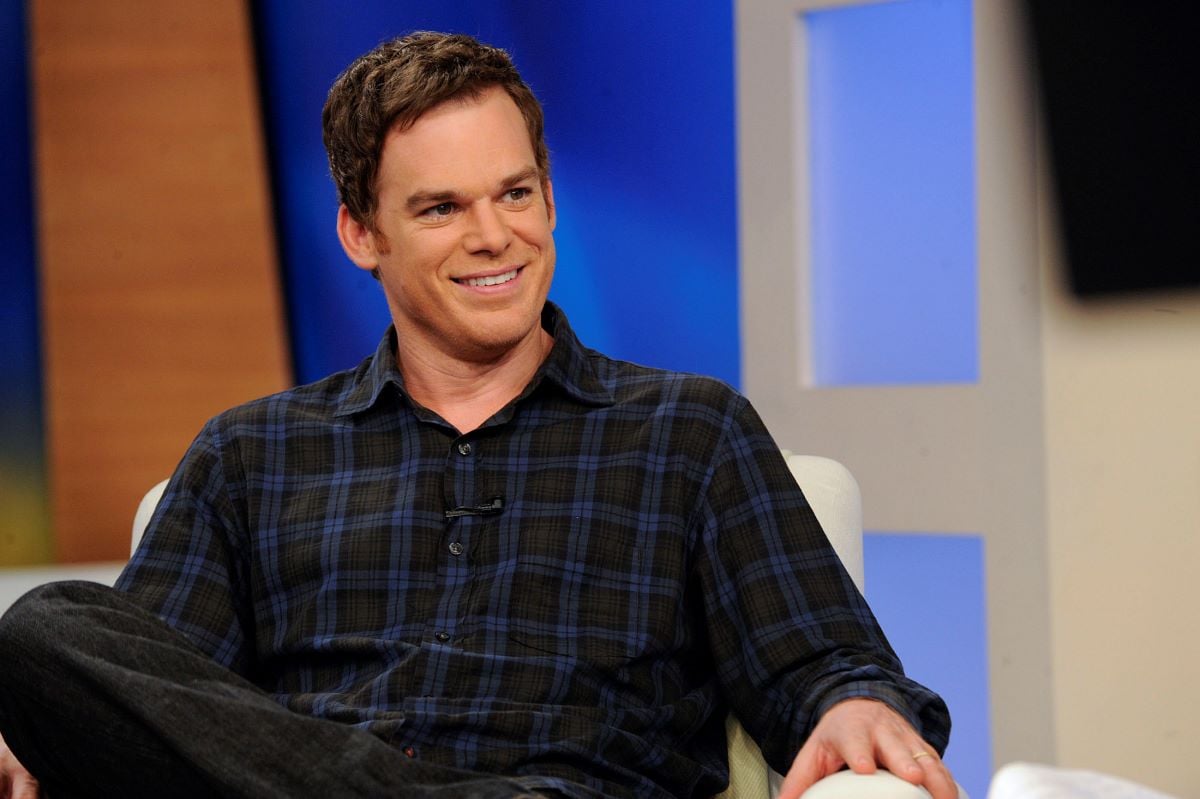 HBO's 'Six Feet Under' introduced fans to David Fisher
In 2001, HBO's Six Feet Under introduced television audiences to Hall as David Fisher. Hall once said Fisher was a closeted gay man who "really needed to come out to himself."
He was also part of a family of quirky morticians. According to Advocate, Hall "perfectly embodies the gay funeral director" and gave an "intense performance" for the role. As far as the acting experience, Hall said in 2016 it was "as gratifying as anything" he'd done. Notably, that included Dexter by then.
He elaborated, "I felt enormously proud and humbled being charged with playing a character who was unique in the television landscape."
At the time he played Fisher, Hall said people were sometimes surprised to find out he wasn't gay in real life. "All of a sudden, their praise for my performance gets ratcheted up," he said. "It's ridiculous."
While Hall expressed taking offense to the notion he's a better actor because he played a gay character, he appreciated how audiences identified with Fisher.
"People saying that spending time with the character, seeing that relationship, helped them change their idea of a gay couple, or to have people say the existence of David and his story gave them strength at a formative time, is amazing," he said.
While Hall said he identifies as heterosexual, he also acknowledged a fluidity to his own sexuality.
Michael C. Hall: 'If there was a percentage, I would say I was not all the way heterosexual'
Hall said he's "always leaned into any fluidity" in his sexuality. "I think there's a spectrum. I am on it. I'm heterosexual. But if there was a percentage, I would say I was not all the way heterosexual," he explained.
He noted some of his roles required him "to fling a bunch of doors wide open," using as an example how he "made out" with a man nightly for a play. But he said beyond that, he also craved more from men offstage than what fit into some heteronormative boxes.
"I had an appetite to have emotional connections with men beyond beer, sports, and fist pumping," he explained. Still, he concluded, "As, a rule, I am heterosexual."
Michael C. Hall has married three times, including once to a 'Dexter' co-star
Previously, Hall was married to his Dexter co-star, Jennifer Carpenter. The two remained friendly and continued working on the show after their divorce. Hall and Carpenter both returned to their roles for Showtime's Dexter: New Blood, as well.
In regards to relationships, Hall once said he's a "coupler." He married his third and current wife, Morgan McGregor, in 2016.
So, Hall identifies as heterosexual "coupler," though he acknowledges a bit of fluidity to that. And some fans really appreciate that he's open about where he falls — or where he doesn't quite fall — on the sexuality spectrum.
Source: Read Full Article