'Dave' Star GaTa Vouches for Brad Pitt's Rapping Ability, Talks Drake Cameo
July 2, 2023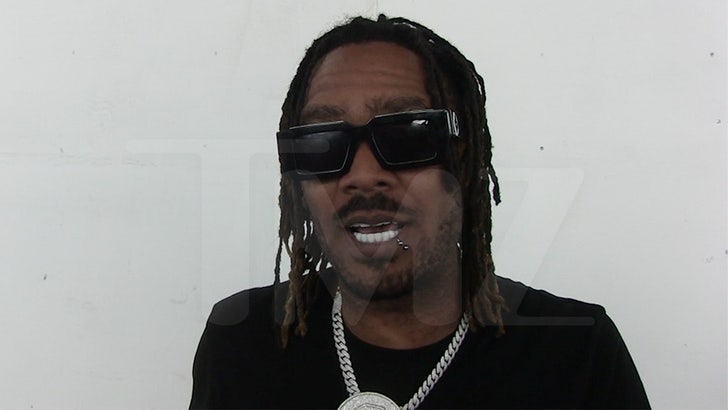 Lil Dicky's "Dave" series recently finished Season 3 with a big bang — A-list cameos from Drake, Rachel McAdams and Brad Pitt, who's apparently a good rapper, so claims series star GaTa!!!
We caught up with GaTa at LAX, where he revealed fans might be getting more from Dicky and Drake … like IRL. The scripted finale ended with Drizzy pump-faking like they were going to collab on a track.
GaTa says there's a strong possibility they'll create something down the line, as Dicky is currently working on music in between "Dave" seasons.
He can't confirm Season 4 is happening just yet, but if the fan who wanted to give him props in the middle of our interview is any indication, it'll return soon enough … that is if the Writers' strike gets hammered out.
Brad Pitt's rap scene on the show also made trending topic waves and GaTa swears Mr. Fight Club can spit for real!!!
He says Hollywood elites all have dual and hidden talents, and BP — like himself — is no exception.
GaTa's currently pumping his new single "Too Many Women" which premiered on the show last season.
Source: Read Full Article