Chris Harrison stepped down from 'The Bachelor' following a huge, racist controversy
February 15, 2021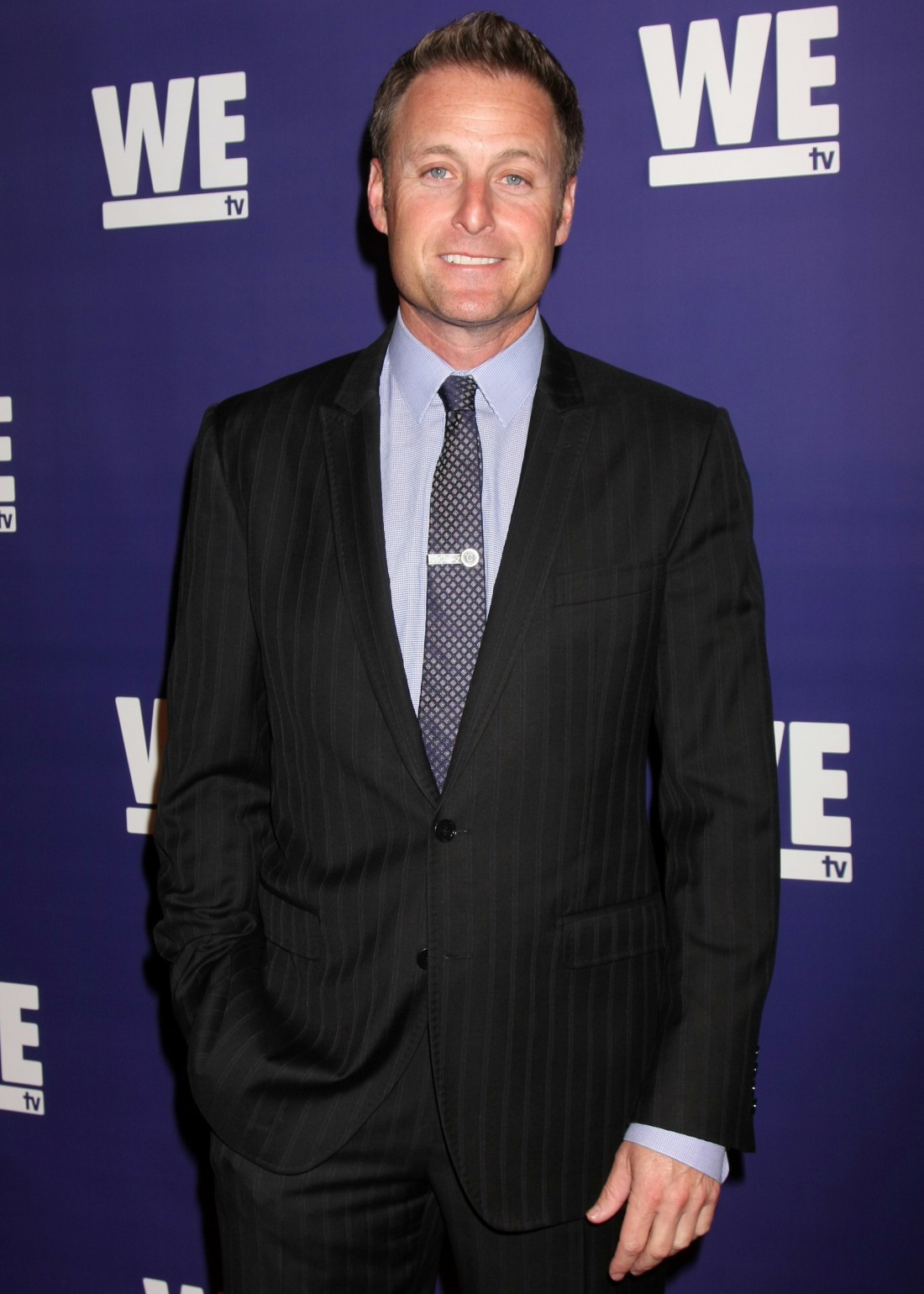 I don't really pay close attention to The Bachelor and Bachelorette franchises, but I'm still going to try to cover this. Once I unraveled what happened, I found it surprising on a lot of different levels. The story begins with Rachael Kirkconnell, a contestant on The Bachelor. Last week, the media found photos of Rachael from 2018, where she attended an "Old South" themed party on an old plantation. People insisted that finding a party atmosphere in an antebellum party doesn't make someone racist (I would say it doesn't make someone NOT racist). When people dug deeper, they found that her social media was full of Confederate flags, QAnon conspiracies and yes, tons of racist crap. Former Bachelorette Rachel Lindsay – the first and only Black Bachelorette – interviewed the franchise's host Chris Harrison about the controversy and Chris made it so much worse:
Was Chris Harrison not prepared for this interview? Did he think he could just go in, wing it and expect his white-dude authority to go unchallenged? I like that Rachel Lindsay immediately called him out on his "the woke police are being mean to this poor antebellum white chick" thing. And I don't get Harrison's insistence that things were super-duper different in 2018? Like, it was just three years ago. People KNEW in 2018 that antebellum-themed parties on plantations were a bad f–king look.
So, anyway, after Harrison's disastrous f–king interview, people got really mad at him too. And guess what? He… listened? Like, he sat there and listened to all of the well-deserved crap he was getting and he decided to issue an apology and announce his withdrawal (as host) from this season of The Bachelor.
The Bachelor's Chris Harrison said he will be taking a break from the franchise as he apologized for a second time for perpetuating racism within the franchise.

"I have spent the last few days listening to the pain my words have caused, and I am deeply remorseful. My ignorance did damage to my friends, colleagues and strangers alike. I have no one to blame but myself for what I said and the way I spoke," he wrote in a lengthy statement shared on Instagram Saturday. "I set standards for myself, and have to meet them. I feel that with every fiber of my being. Now just as I taught my children to stand up, and to own their actions, I will do the same. By excusing historical racism, I defended it. I invoked the term 'woke police,' which is unacceptable. I am ashamed over how uninformed I was. I was so wrong."

"To the Black community, to the BIPOC community: I am so sorry. My words were harmful. I am listening, and I truly apologize for my ignorance and any pain it caused you," he added. "I want to give my heartfelt thanks to the people from these communities who I've had enlightening conversations with over the past few days, and I am so grateful to those who have reached out to help me on my path to anti-racism."

In an effort not to overshadow the current season of The Bachelor, Harrison has said that he "will be stepping aside for a period of time" and will not appear in the After the Final Rose special.

"The historic season of The Bachelor should not be marred or overshadowed by my mistakes or diminished by my actions. To that end, I have consulted with Warner Bros. and ABC and will be stepping aside for a period of time and will not join for the After the Final Rose special," he continued.

Harrison went on to write that he is "dedicated to getting educated on a more profound and productive level than ever before..I want to ensure our cast and crew members, to my friends, colleagues and our fans: this is not just a moment, but a commitment to much greater understanding that I will actively make every day. From here I can only try to evolve and be a better man, and I humble myself before all of you. I hope I will again live up to the expectations you all rightfully have for me and the expectations I have for myself."
[From People]
This is the second in-depth "I'm sorry I'm a racist fool" apology I've read in the past week and I have to say… the crisis manager who is writing these mea culpas is doing a REALLY good job. I didn't expect this kind of full-throated "wow, I was REALLY wrong and here's why, and here's my commitment to be better and this is completely on me." I mean… I don't watch the sh-t so I'm merely going off what's happening on social media, but I'm getting the sense that having a "Black Bachelor" has brought out a lot of racist crap within the franchise and Chris was part of the problem.
"I was ignorant, but my ignorance was racist" pic.twitter.com/TscTvXSNlv
— Pop Crave (@PopCrave) February 12, 2021
https://www.instagram.com/p/CLPmjrFgEv8/
A post shared by Chris Harrison (@chrisbharrison)
Photos courtesy of Instagram, Avalon Red.
Source: Read Full Article